'Antifa' Falsely Linked to Amtrak Train Derailment by Right-Wing Conspiracy Peddlers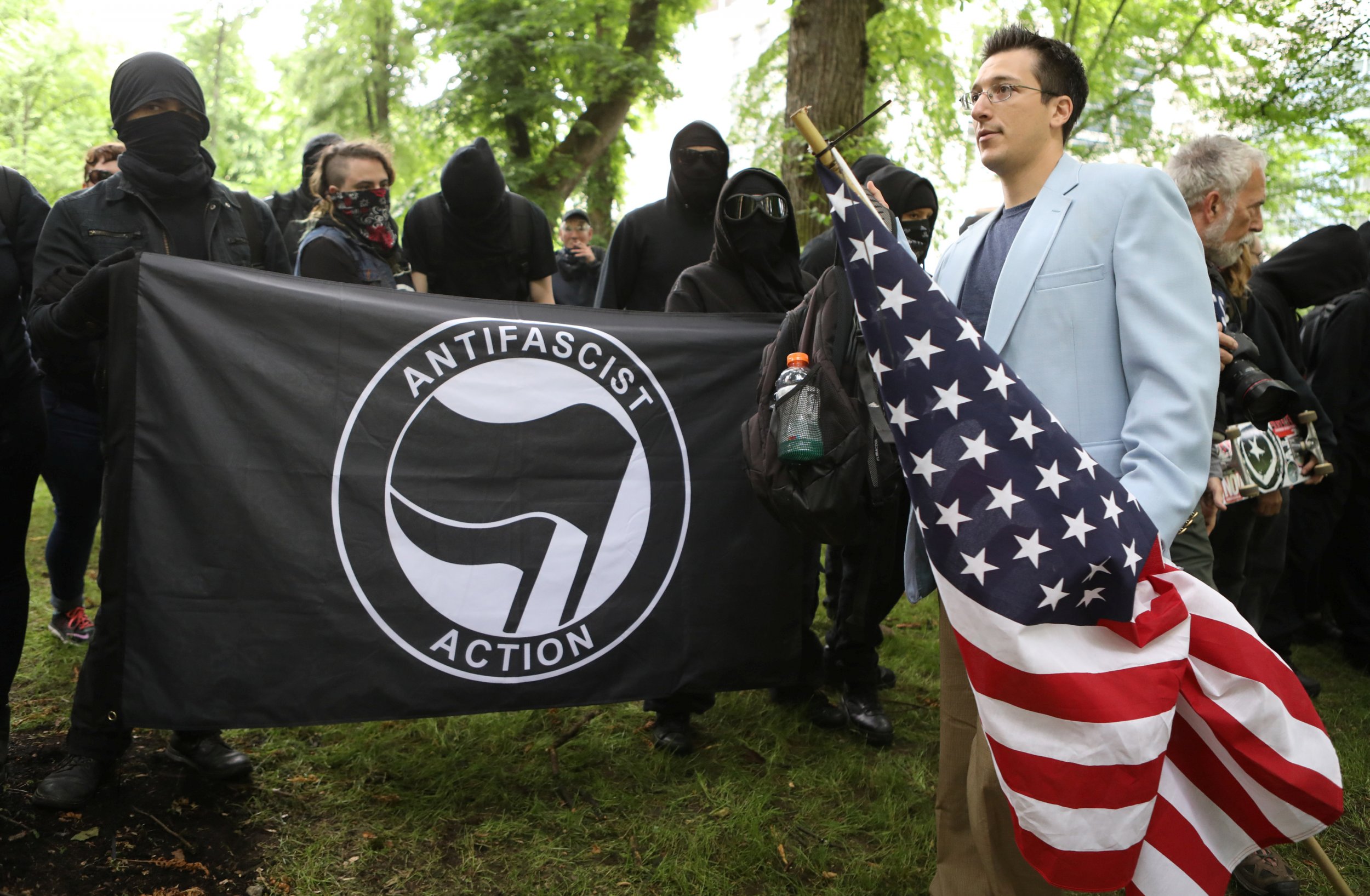 The anti-fascism movement, "antifa," which is more of a protesting tactic than a formal group, has been the subject of blame in a growing number of bizarre—and false—conspiracy theories floated by right-wing pundits in recent months.
Take the mass shooting in Las Vegas that claimed scores of lives: Antifa was not involved, despite a theory otherwise. Then, antifa was blamed for a fake civil war plot. It never happened because such a thing was never planned. Antifa was also blamed for a mass shooting in a Texas church. Again, the shooting had nothing to do with anti-fascism, or with left-wing protesters in general.
On Monday, some of the usual conspiracy theory suspects—conservative media personality Mike Cernovich, President Donald Trump mega-fan Jack Posobiec, the far-right website Gateway Pundit and Alex Jones's InfoWars—all brought up antifa in the context of a fatal train derailment in Washington state, and they did so before investigators had even announced any formal explanation for the crash.
What we know about the derailment is that more than a dozen cars of an Amtrak train jumped the tracks, injuring scores of people and killing an unknown number of others near Dupont, an area south of Tacoma, Washington. What we don't know is what caused the accident, though right-wing pundits were pushing out insinuations before a death toll could be established.
Cernovich, who has pushed several other conspiracies tied to antifa, observed to his fans that "ANTIFA has a long and verifiable track record of obstructing train tracks, committing violence." His friend Posobiec, who on Twitter doxed one of the women who accused Alabama Senate candidate Roy Moore of sexual misconduct this November, leaking her work address and a recent photo to his followers, used the forum to tie antifa to the deadly derailment. "Antifa has targeted trains for weeks very near where the Amtrak derailment tragedy took place today," Posobiec mused. Gateway Pundit pushed the theory as well, falsely accusing It's Going Down, a well-trafficked antifascist website, of covering up its associations with the derailment. PJ Media, another right-wing site, picked up on the conspiracy, as did Jones.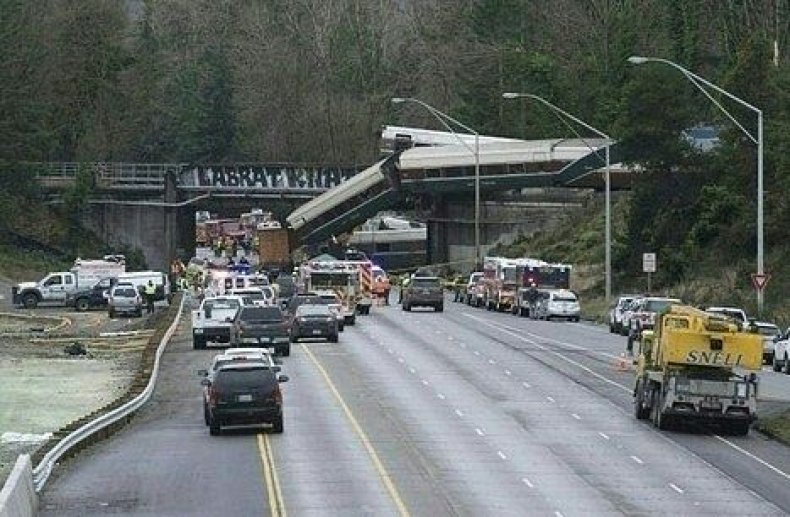 "FLASHBACK: ANTIFA ADMITS TRAIN TRACK SABOTAGE NEAR TACOMA TO 'STOP FRACKING,'" a headline on InfoWars read. "Antifa behind Tacoma train wreck?"
The basis of the conspiracy appears to be a post published on a website called Puget Sound Anarchists that was rerun on a number of left-leaning sites and activist blogs earlier this year.
"Early in the morning of April 20th we poured concrete on the train tracks that lead out of the Port of Olympia to block any trains from using the tracks," the April 21 post read, adding that the group notified the train company of its actions. "We did this not to avoid damaging a train, nothing would bring bigger grins to our faces, but to avoid the risk of injuring railway workers."
Blocking trains that carry fracking equipment and other materials related to the production of fossil fuels has long been a tactic of environmental protesters. In May 2016, for example, 52 activists were cited for trespassing in Washington State after blocking a train that was headed to two refineries. That protest was part of the so-called Break Free protests, urging people to disengage with fossil fuels due to issues related to man-made climate change.
People on the right became familiar with the April post on Puget Sound Anarchists because it ran concurrently on the website It's Going Down, which has gained a wide reach by reporting on alleged fascism and left-wing activism from an anti-fascist perspective following Trump's election. After right-wing provocateurs seized on the post as something meant to incite violence (the post goes out of its way to discourage violence), It's Going Down denounced the accusations to Newsweek and said it removed the post from its website—months before Monday's train derailment.
Newsweek asked Cernovich why he felt it was important to talk about "antifa" in the context of this train incident. He wrote in response that "ANTIFA groups shouldn't pour concrete on train tracks"; however there is no proof they did. He said that the derailment could be an accident, poor infrastructure, "antifa" or "ISIS." (The Islamic State militant group has also been blamed for the accident on the imageboard site 8chan, and other sites that traffic in conspiracy theories.) Trump himself cited poor infrastructure as a national issue in the aftermath of the derailment, and declined to name any other potential causes.
Anti-fascist activists have expressed frustration to Newsweek over having to repeatedly push back against a wave of what they call baseless conspiracy theories attached to their protests this year. They argue that the conspiracies are being spun deliberately and in bad faith. One compared the trend to the demonization of environmentalists and Black Lives Matter activists.