Jewish Professor Calls Police After Alleged Anti-Semitic Attack, Cops Beat Him Instead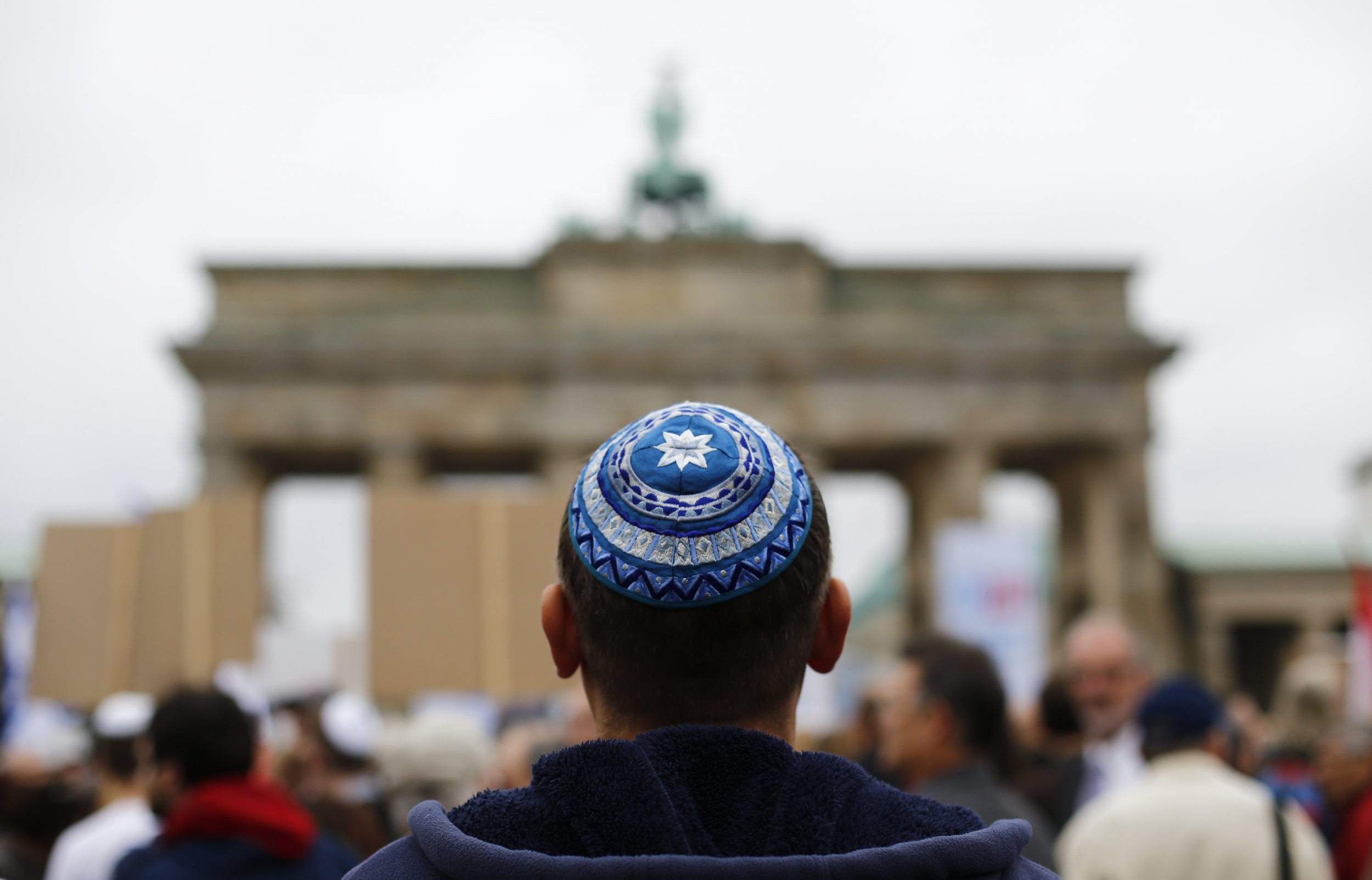 A visiting professor from an American university was allegedly thrown to the ground and beaten by police in Germany after being attacked by a civilian who asked him if he was Jewish.
Johns Hopkins Philosophy Professor Yitzhak Melamed gave a keynote lecture on Wednesday at the prestigious Bonn University after reportedly being punched by German police. The police were originally contacted to address a man in a park who Melamed said attempted to hurt him after the man asked if Melamed was Jewish.
Melamed was with Bonn University professor Dr. Lina Steiner at Bonn Hofgarten park when he says he was approached by a man who asked if he was Jewish and then identified himself as a Palestinian. In a Facebook post on Friday, Melamed said the man threw his kippah, a small head cover worn by Jewish men, to the ground multiple times before the man began to push him.
Melamed said he heard the civilian shout "no Jews in Germany" before the man walked circles in the park and attempted to hurt him. Melamed said police arrived 20 minutes after the initial call was placed. The attacker began to run away, at which point 50-year-old Melamed ran after him, to show officers the direction in which his attacker was headed.
Melamed said the attack that followed—police holding him down and hitting him "with a few dozen" punches—only stopped after he repeatedly attempted to shout in English that he was the wrong man, according to a report by the General Anzeiger.
Melamed said he was bleeding when he initially tried to file a complaint against the German police. The police, who said in a statement that the professor resisted arrest, also said Melamed initiated the incident by touching an officer's hand.
"Even if I had touched him, that does not justify the blows. That was pure brutality," said Melamed in a report by the Berliner Morgenpost. Melamed eventually received personal apologies from Bonn Police Chief Ursula Brohl-Sowa and the North Rhine-Westphalia Interior Minister.
Melamed said he was offered no medical attention while he bled and eventually went to another station with staff who photographed his face and filed the complaint before returning to speak at the university.
"My colleague bought me another pair of reading glasses...because the police had broken mine," he said.
Melamed, Steiner, German police representatives and Bonn University could not be reached for additional comment.