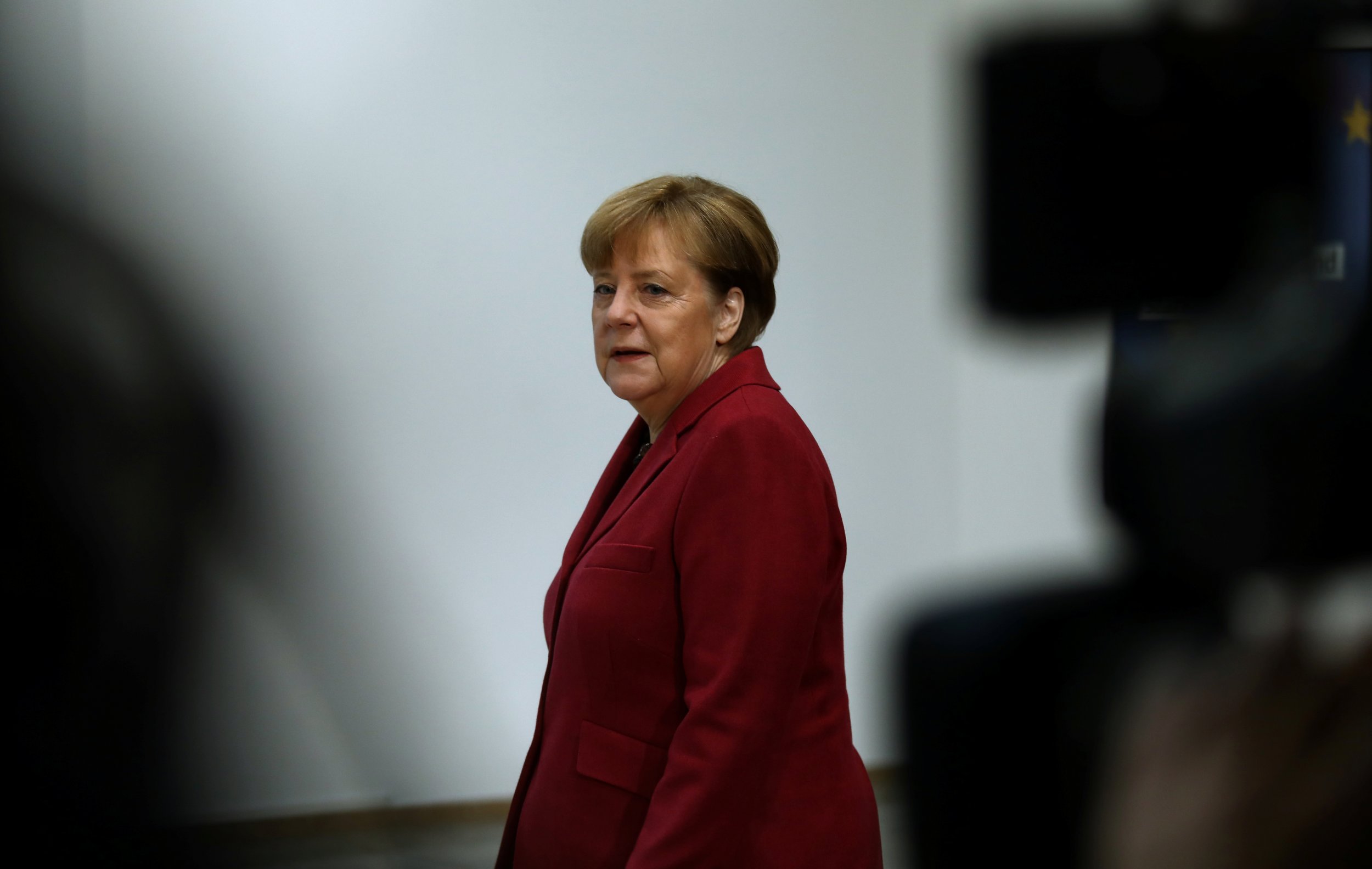 German Chancellor Angela Merkel issued a warning about what she called a "shameful" and rising level of anti-Semitic intolerance, German public broadcaster Deutsche Welle reported.
Speaking on the official government podcast, Merkel stressed the importance of highlighting intolerance because of a recent rise in anti-Jewish and other hate crimes. Her remarks came on International Holocaust Remembrance Day, marking the 73rd anniversary of the liberation of Auschwitz, the most infamous Nazi concentration camp.
Related: Putin Salutes Jews for Soviet Liberation From the Nazis During World War Two
"Anti-Semitism, racism and the hatred of others" are rising, Merkel said, adding that she planned to introduce a government commissioner role to deal specifically with anti-Semitic issues.
"It is inconceivable and shameful that no Jewish institution can exist without police protection, whether it is a school, a kindergarten or a synagogue," said Merkel.
Recent statistics on anti-Semitic crimes have prompted fresh concern about attitudes toward Jews in Germany, as some 470 anti-Semitic incidents were recorded in Berlin in 2016, up by 16 percent since the year prior. German lawmakers approved the creation of a senior post for presiding over policy against anti-Semitic discrimination and crime, though Merkel has not been able to appoint anyone to it as she continues to negotiate forming a government in the aftermath of September's inconclusive election.
New measures of tackling anti-Jewish sentiments were prompted by fears that groups in the German public were shifting away from the mainstream stance on Berlin's World War II history, evidenced by the rise of the far-right AfD party following the arrival of almost a million refugees, predominantly from Muslim countries.
Sebastian Kurz, Merkel's counterpart in Austria, echoed her words and bluntly acknowledged that his own country was "one of the perpetrators of and took part in the worst crimes of the Shoah," using the Hebrew word for the Holocaust.
"Today, we commemorate the over six million victims of the Holocaust," Kurz wrote on Twitter. "It is our responsibility to continue the fight against all forms of anti-semitism with all determination."