Police Find Anti-Tank Weapon in Abandoned Car on Christmas Morning
Sheriff's deputies in California seized a powerful anti-tank weapon from an abandoned car which had been involved in an apparent shooting on Christmas Day morning.
The San Bernardino County Sheriff's Department responded at around 12:30 a.m. on December 25 to a single vehicle traffic collision that occurred near the intersection of Glendora Drive and Barton Road in Grand Terrace.
The driver of the vehicle fled on foot after being involved in the collision. When deputies arrived at the scene, they found the Honda's rear window was shattered from a bullet which entered the passenger's compartment through the rear window, struck the inside of the windshield before landing on the dash.
Deputies then recovered an anti-tank rocket propelled grenade launcher which was in plain view on the back seat. The center console also contained a small amount of blood.
The registered owner of the Honda was identified as 28-year-old Colton resident Jesus Rodriquez, who is currently on parole for assault with an automatic weapon. The driver of the Honda has not been located.
The San Bernardino County Sheriff Department has been contacted for an update on the investigation.
Anyone with information about this investigation is urged to contact Central Station at (909)387-3545.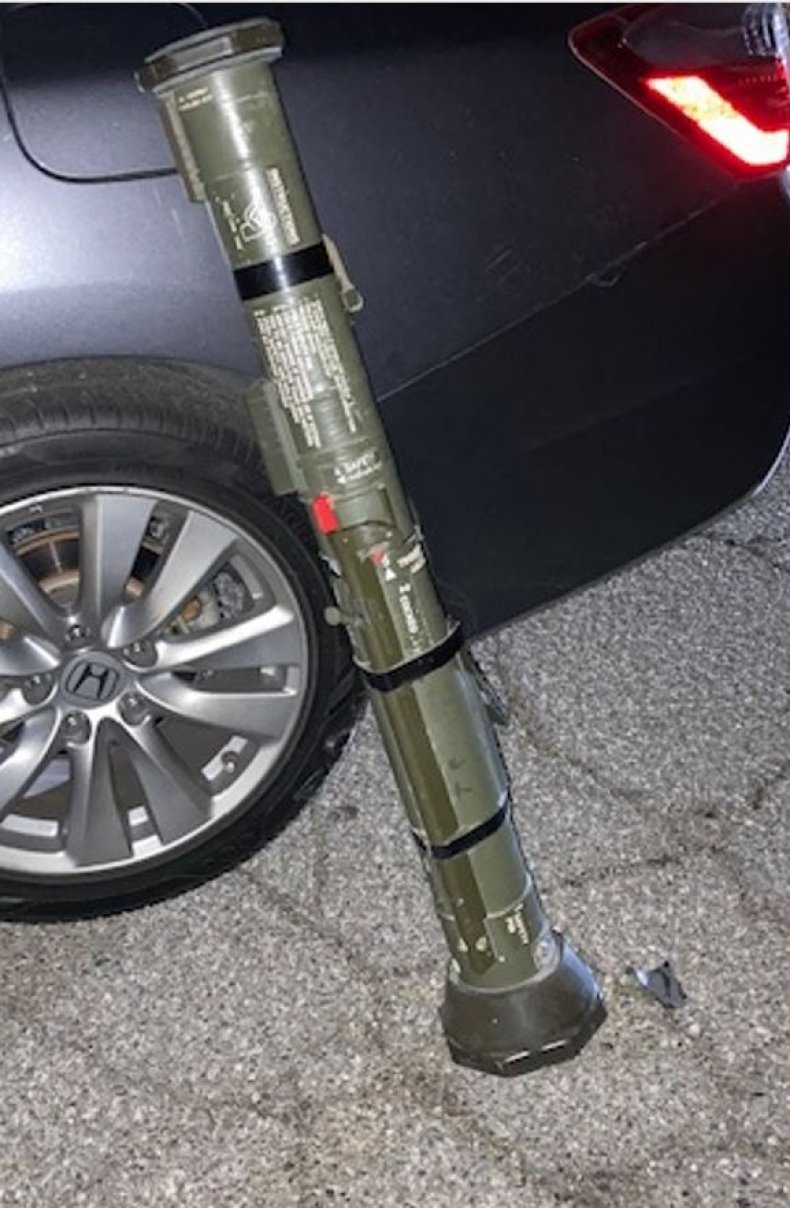 Elsewhere, the San Bernardino County Sheriff's Department arrested two people in connection to a fatal shooting at a liquor store on December 23.
Deputies responded to a call of a shooting at the Green Tree Liquor Store on Wednesday at around 2:50 p.m. When deputies arrived at the scene and found the victim, Christopher Brim, suffering from gunshot wounds and unresponsive in his parked vehicle. He was later pronounced dead at the scene.
It was later determined that another vehicle arrived at the store and parked near Brim's vehicle. The second car was driven by Alicia Rivas, with Antonio Mota a passenger.
Shortly after pulling up beside Brim's car, Mota allegedly exited the second car, walked to Brim's vehicle and fired shots at Brim. Both Rivas and Mota fled the scene in their vehicle.
The pair were found several hours later in another vehicle in Hesperia. Deputies conducted a traffic stop and arrested Mota and Rivas following a short pursuit.
Detectives also located a handgun in Brim's vehicle. When Mota was arrested, he was found to have a gunshot wound which detectives believe was from Brim returning fire during the shooting at the liquor store.
Mota received medical treatment for his non-life threatening injuries. Mota was booked at West Valley Detention Center on suspicion of murder, with Rivas accused of accessory.