Antitrust Push by Feds Could Halt Mega-Mergers Like $8.45B Amazon-MGM Deal
Rising antitrust pressure from the federal government could threaten to put a stop to massive entertainment-based mergers, such as Amazon's $8.45 billion agreement to purchase MGM Studios.
The Federal Trade Commission (FTC) recently opened an inquiry into the legality of these types of mega deals in multiple industries, including potential mergers in Hollywood. The investigation began on January 18 and is being done in conjunction with the Department of Justice (DOJ).
"Illegal mergers can inflict a host of harms, from higher prices and lower wages to diminished opportunity, reduced innovation, and less resiliency," FTC Chair Lina M. Khan said in a press release. "This inquiry launched by the FTC and DOJ is designed to ensure that our merger guidelines accurately reflect modern market realities and equip us to forcefully enforce the law against unlawful deals."
This push for merger regulation was initially started by the Biden administration and marked a turnaround from what The Hollywood Reporter called "decades of lenient enforcement" within the entertainment industry.
"We're currently going through a truly unprecedented explosion [in merger requests]," Assistant Attorney General Jonathan Kanter said in a statement, adding that the deals showed "no signs of slowing down."
Amazon's bid to acquire MGM Studios is far from the only Hollywood merger seen in recent months, but it is likely the most significant. The e-commerce giant first announced in May 2021 that it had reached an $8.45 billion deal to buy the historic film house, known for producing iconic franchises like James Bond and Rocky.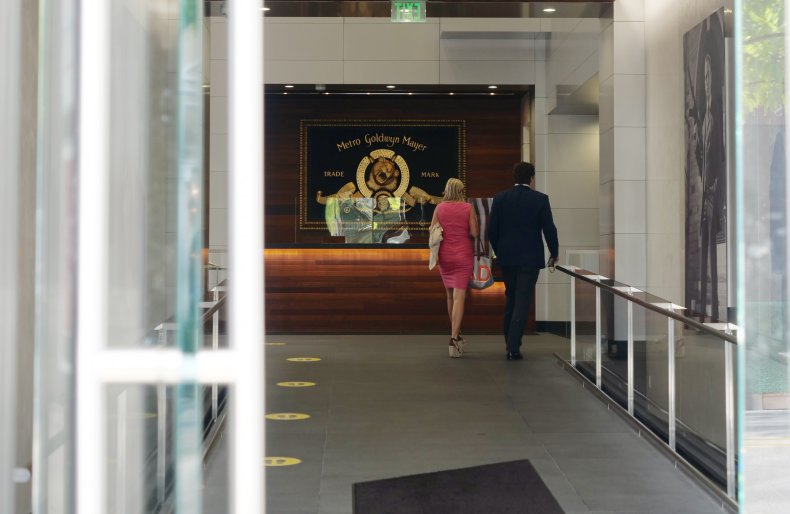 The deal remains pending, but if finalized, it would mark a significant milestone for the business of the entertainment industry.
In the meantime,the FTC's inquiry will seek to determine if the purchase would potentially violate antitrust regulations.
Antitrust law in the United States requires corporations to provide the FTC and Justice Department with advanced notice of any acquisition totaling $101 million or more. The two parties will then proceed with a 30-day review period to analyze the potential economic outcomes of the merger.
However, if the FTC did decide to attempt a takedown of the Amazon-MGM purchase or any other entertainment mega-deal, industry insiders surmised that the government would face significant roadblocks.
"If you focus on the media marketplace, it's difficult for me to see how there's a rationale for government intervention," Alex Alben, UCLA internet law professor, told The Hollywood Reporter. "I definitely don't see traditional antitrust rationale if a case is brought against Amazon. We don't want cases that are brought just because there's negative publicity about a company or public sentiment is shifting one way or the other."
Even amidst the potential for legal battles regarding the Amazon deal, the number of large business mergers remains among its highest ever. Many of these Hollywood deals emerged in the aftermath of the pandemic, as the streaming market began to get more and more competitive.
As companies began to try and one-up each other, many streamers began to partner with production companies—such is the case with Amazon and MGM—in order to offer the widest selection of options.
The Justice Department listed more than 3,500 merger requests in 2021, reportedly the most in the modern history of antitrust regulation. It is unclear how many of these were related to the entertainment industry.
Among other notable Hollywood mergers was a recent agreement from WarnerMedia to join with Discovery in a titanic $43 billion deal. WarnerMedia's parent company, AT&T, stated that the merger could close by this April, but it is still awaiting regulatory approval.
Newsweek reached out to Amazon and MGM Studios for comment.