Antivirus Pioneer John McAfee is Running for U.S. President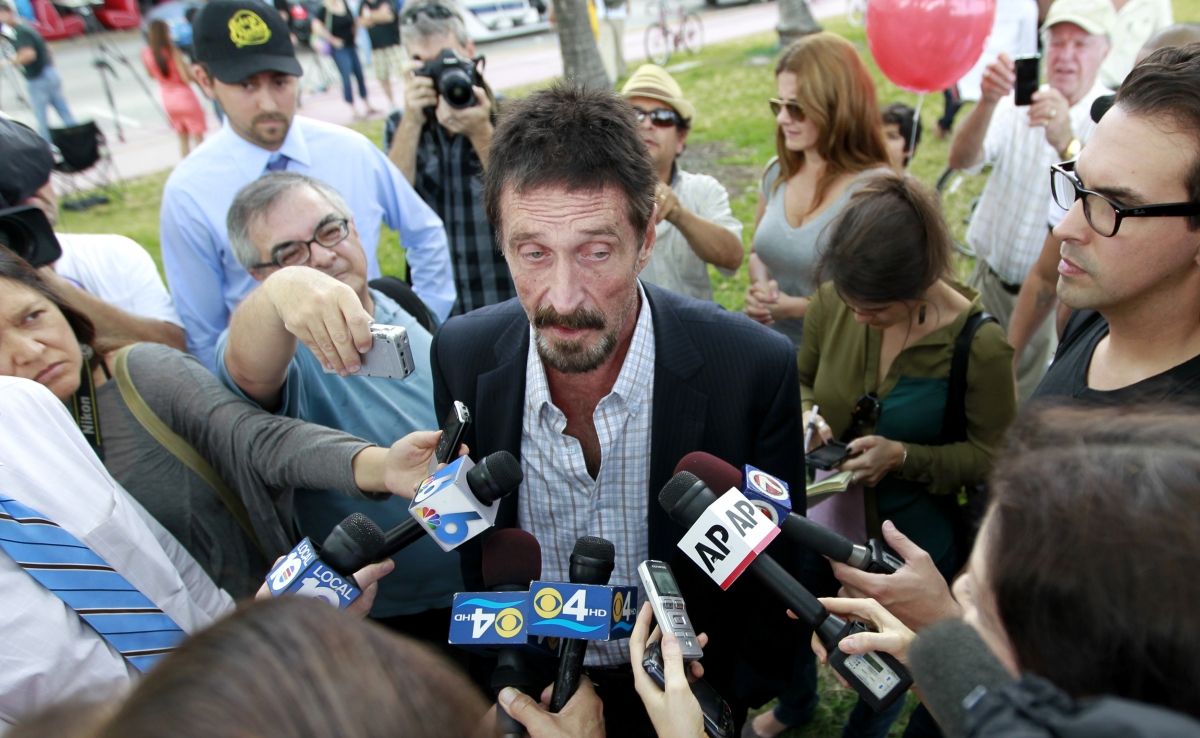 Antivirus software pioneer John McAfee has announced he will join the 2016 U.S. presidential race.
According to Washington D.C. newspaper The Hill, McAfee filed his paperwork with the Federal Election Commission to run for president on Tuesday. He also launched a Twitter page and website for his campaign and said on his personal account that an official announcement will be made at 6 p.m. ET on Wednesday.
CNNMoney reported that McAfee will run under his own party, titled the Cyber Party.
Unsurprisingly for a tech-industry veteran, technology seems to be the principal platform that McAfee will run on. He recently told tech magazine Wired that the U.S. government is broken because it has thus far shown itself as incapable of mastering security and surveillance.
McAfee said that the recent government data security breaches cannot and should not happen, according to Wired.
"It's clear that the leadership of our country is illiterate on the fundamental technology that supports everything in life for us now, that is cyber science, our smartphones, our military hardware, our communications."
Despite being born in Britain, McAfee is eligible to run as president because he was born on a U.S. Army base to an American serviceman.
McAfee is a colorful character and his history reads more like a movie script than the biography of a Silicon Valley entrepreneur. After escaping an abusive upbringing, he went on to found McAfee Associates, the antivirus software technology company that he sold to Intel in 2010 for $7.68 billion.
He later moved to the rainforests of Belize to research viruses of the biological, not technological, kind. In 2012 he made headlines after fleeing police in Belize after being implemented in the murder case of his neighbor. The Guardian reported at the time that McAfee fled after police labeled him a "person of interest" whom they sought for questioning.
Although McAfee was not a suspect, Guatemalan police arrested him for illegally entering the country after he fled there and later deported him to the U.S. In a 2013 BBC profile McAfee said that Belizean authorities suspected his research center was being used to make methamphetamine.
The reaction on Twitter to McAfee's announcement has been largely positive, if not somewhat humorous.