Antiwar Left Grows in Congress With Latest War-Funding Vote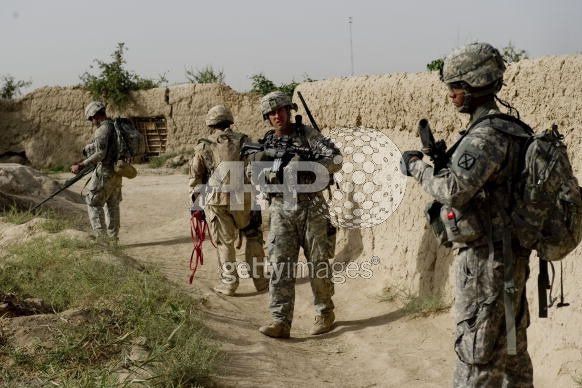 This has been a tough week for the Defense Department. WikiLeaks released thousands of government documents on the Afghanistan war, and an even bigger treasure trove on Iraq may be next, while a government audit just reported that the Pentagon cannot account for more than 95 percent of $9.1 billion in Iraq reconstruction money.
But at least the cash will keep coming. With the August recess looming, the House just approved a $59 billion bill to continue war funding and to increase spending on operations in Afghanistan and Pakistan, by a comfortable 308–114 vote. That's the good news for the Pentagon.
The bad news? The antiwar caucus is growing by leaps and bounds: 102 Democrats, including Appropriations Committee chairman David Obey (D-Wis.), voted against the bill (although Obey shepherded the bill to the floor, so his was a protest vote). That's a substantial increase when only 32 Democrats declined to support a larger war-spending bill a year ago.
With only 12 Republicans joining them, the antiwar Democrats in the House do not, by themselves, have the power to reverse the escalation in the AfPak theater. But what their displeasure signals—amid rising casualties, rumblings from Senate Foreign Relations chairman John Kerry (D-Mass.), an anti-Afghanistan war gaffe from Republican Party chairman Michael Steele, and the recent controversy over comments by ousted Afghanistan Gen. Stanley McChrystal—is that the once near-unanimous support for the U.S. presence in Afghanistan is becoming controversial, particularly on the left.
That, in turn, could mean that there will be pressure on President Obama to move more quickly toward an Afghanistan withdrawal from within his party's grassroots in the run-up to his reelection bid in 2012. Just this week, liberal commentator Arianna Huffington told NEWSWEEK's Daniel Lyons that the editors of her popular Web site, the Huffington Post, uniformly oppose the Afghanistan war as unnecessary. That may be a bellwether of rising sentiment on the left.