'I Walked Out': Worker Praised for Quitting Job After Bonus Is Cut in Half
An anonymous worker has been backed online after quitting his job of 6 years in Japan because his bonus was unexpectedly cut in half.
In a post to the r/AntiWork subreddit, where employees share their quarrels and issues with work culture, the Redditor shared that he "quit on the spot and it felt amazing."
The person in question was an English teacher working in Japan, where bonuses are extremely common and in most cases essentially make up for part of the expected yearly wage instead of a simple goodwill extra. Bonuses, unlike the U.S., are given twice a year, and despite accounting for part of the salary, are still dependent on a company's financial success.
"My workplace of six years handed me a contract with the bonus cut out and I quit on the spot and it felt amazing," he wrote in the post. The employee added that the new contract cut his bonus in half of what it previously was and requested he sign it that very day.
"The bonus is a built-in part of the salary - often worth a third of your entire annual pay," he explained. "But your workplace can hang it over your head."
"I would have been prepared to have a meeting about [the bonus cut] had they not presented it to me on the day I was supposed to sign it.
"I walked out," he wrote.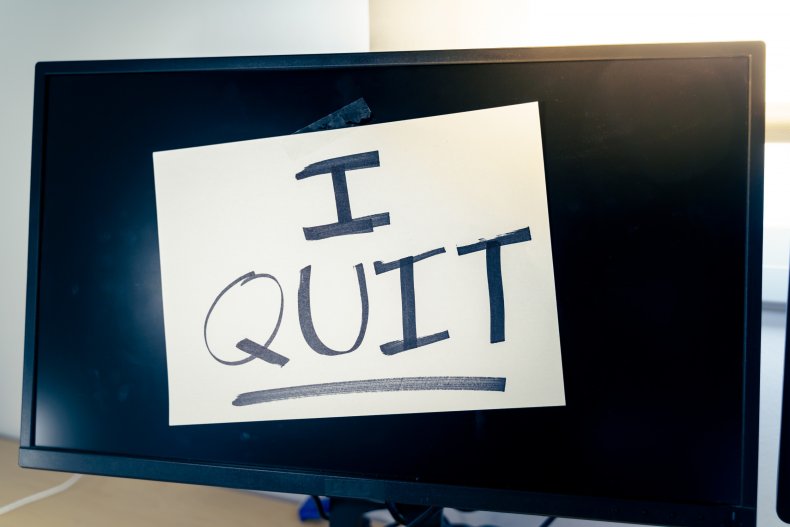 In the U.S. bonuses are beginning to rise again after taking a pandemic-induced dip. According to job placement firm Challenger Gray and Christmas, 23 percent of companies said they were offering a bonus based on company performance in 2021, up from just 12 percent the year before.
According to Zippia, as of 2021 the average bonus in the U.S. is 11 percent of salary for exempt employees, 6.8 percent for nonexempt salaried employees and 5.6 percent for hourly employees.
Members of r/AntiWork celebrated the employee's decision to leave his workplace, and expressed disdain for the bonus culture in some workforces.
"I refuse to work anywhere that has significant bonuses," wrote one user. "A bonus literally means extra. If it's a variable salary based on market whims? That's just a salary gamble and should be labeled as such."
"Good for you for sticking up for yourself," added another. "I hope you land somewhere better in short order."
One user simply noted: "Know your worth."
The anonymous employee added as a final note that he was planning to leave the job by the end of the year anyway in order to go back to school "so I had the power in this situation."
"I'm also lucky enough to get some inheritance money that can ride me out a few months," he said.