Manchester United: Jose Mourinho Transfer Target Reveals Paul Pogba Discussions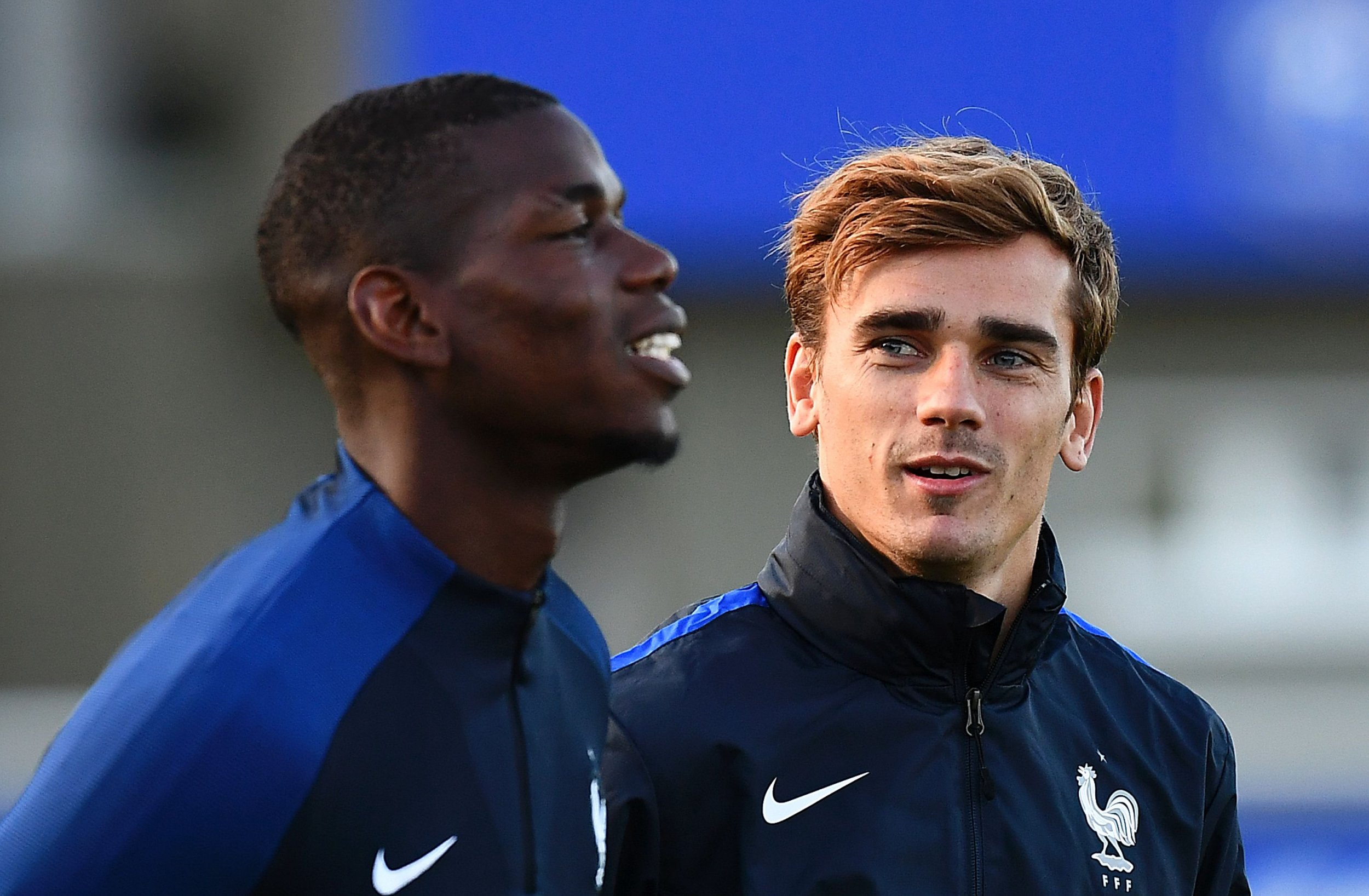 Antoine Griezmann could hardly have made it much clearer he would be interested in a Manchester United move short of rappeling from the roof of Old Trafford and singing 'Glory Glory Man United' in Jose Mourinho's careworn face.
"I always ask Paul Pogba about Manchester United. I think they are a huge club with a really good infrastructure," Griezmann said on Wednesday in the build-up to France's game against Sweden at Stade de France on November 11.
"You hear a lot of things [speculation] about Manchester United and Paris Saint-Germain, but right now I don't see me moving to a new club.
"But it would be awesome to play alongside Paul one day."
Griezmann, the Atletico Madrid striker who won the Golden Boot at UEFA Euro 2016, has frequently been mentioned as a potential transfer target for Mourinho, who broke the world transfer record in signing Pogba for £89 million ($110.5 million) from Juventus in the summer.
Ironically, Mourinho is reportedly upset with United's infrastructure and wants a full review of the club's facilities, including sports science and fitness programmes. Once he sorts those out, a move for another of Europe's most talented—and most expensive—players could be very much on.
Manchester United: Jose Mourinho Transfer Target Reveals Paul Pogba Discussions | Sports