Who Is Antonella Roccuzzo? Lionel Messi to Marry Childhood Sweetheart in 'Wedding of the Century' in Argentina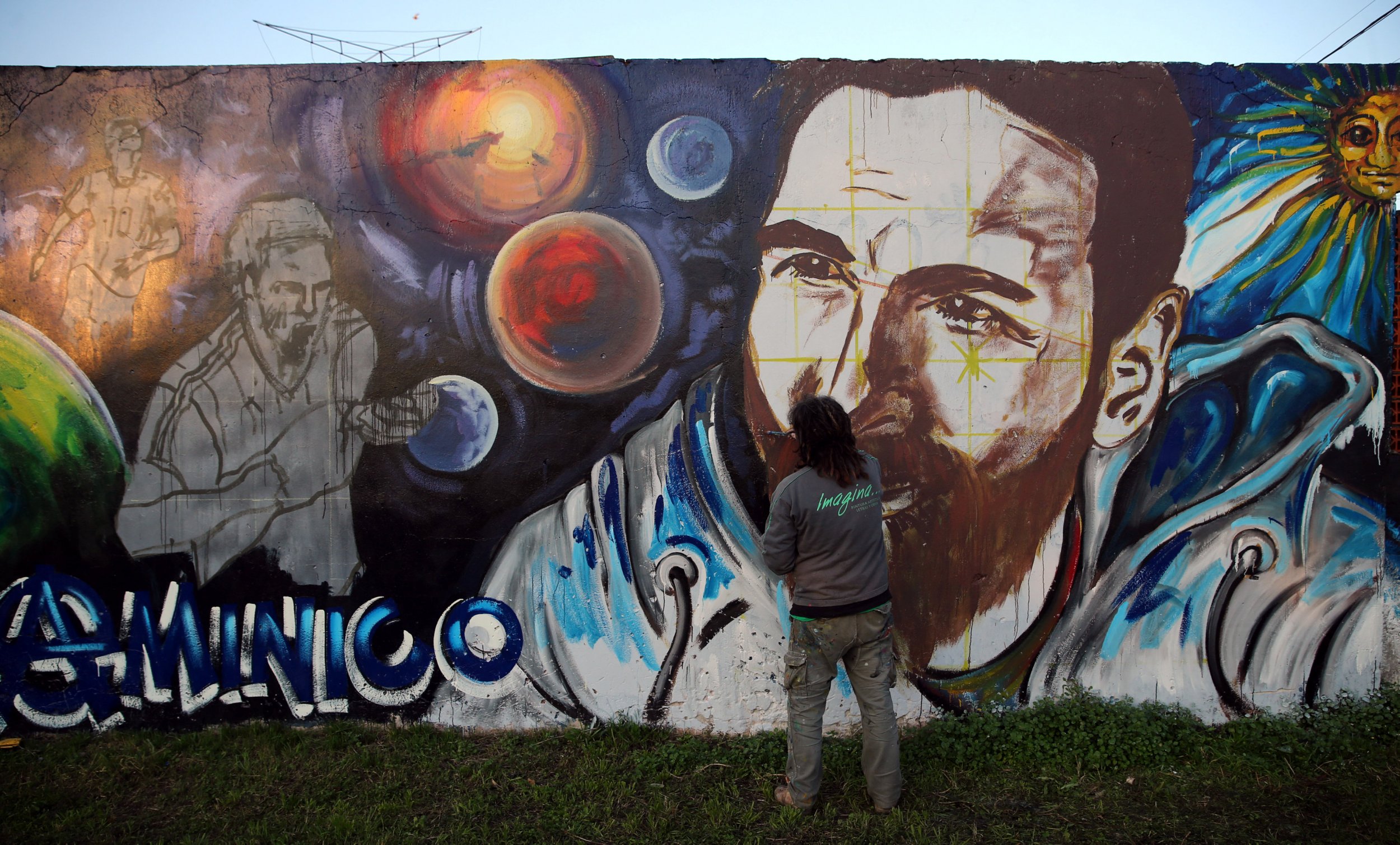 Despite the start of campaigning for midterm elections and a dramatic return to politics for former president Cristina Kirchner, it is another story that is dominating the news in Argentina: the wedding of one of the world's richest and most popular athletes to his childhood sweetheart. On Friday, Lionel Messi will marry Antonella Roccuzzo in the city of Rosario, where the pair first locked eyes at the tender age of 9.
Related: Lionel Messi's landmark goals: A look back at the footballer's career after netting 500th in El Clasico
Messi, 30, left Rosario at the age of 13, destined for Barcelona, where he would become arguably the greatest soccer player of all time, breaking a plethora of records along the way.
Back at his port-city hometown, around 260 guests will attend the nuptials, including many of his teammates from Barcelona and Argentina's national team. There also will be a good helping of celebrity glamour, notably in the form of Colombian pop star Shakira, the wife of Messi's Barcelona teammate Gerard Pique. To ensure everything goes as planned amid the influx of famous names and the huge interest from the media and public, around 350 extra police officers have been drafted to provide security.
It is no surprise, therefore, that it has been billed as the "wedding of the century" by one Argentine newspaper.
But, while the groom is one of the most famous individuals on the planet, far less is known about his bride.
In contrast to the more modest upbringings of Messi, Roccuzzo grew up in the middle-class neighborhood of Rosario, according to an anonymous friend quoted by Agence France-Presse (AFP). Still, it was said that the pair "fell in love forever at first sight."
"We will always remember Antonella as being around this neighborhood and as being Messi's girl," Franco Lentini, another childhood friend of Messi's, told AFP.
When Messi moved away at an early age, enticed by the fact that Barcelona, unlike his boyhood team Newell's Old Boys, was willing to pay for treatment for his growth hormone deficiency, the pair kept in touch via telephone and letters. But, with the long distance between them, Roccuzzo began a three-year relationship with a Rosario neighbor, according to Catalan publication Sport.
However, when one of Roccuzzo's friends died in a car accident, Messi flew back to Rosario to be at her side, rekindling their romance. Shortly before the 2010 World Cup in South Africa, the relationship between the two became public knowledge. And, two years later, the couple had their first child, Thiago, before a second boy, Mateo, arrived in September 2015.