Antonin Scalia, Senior Associate Justice of the Supreme Court, Found Dead at 79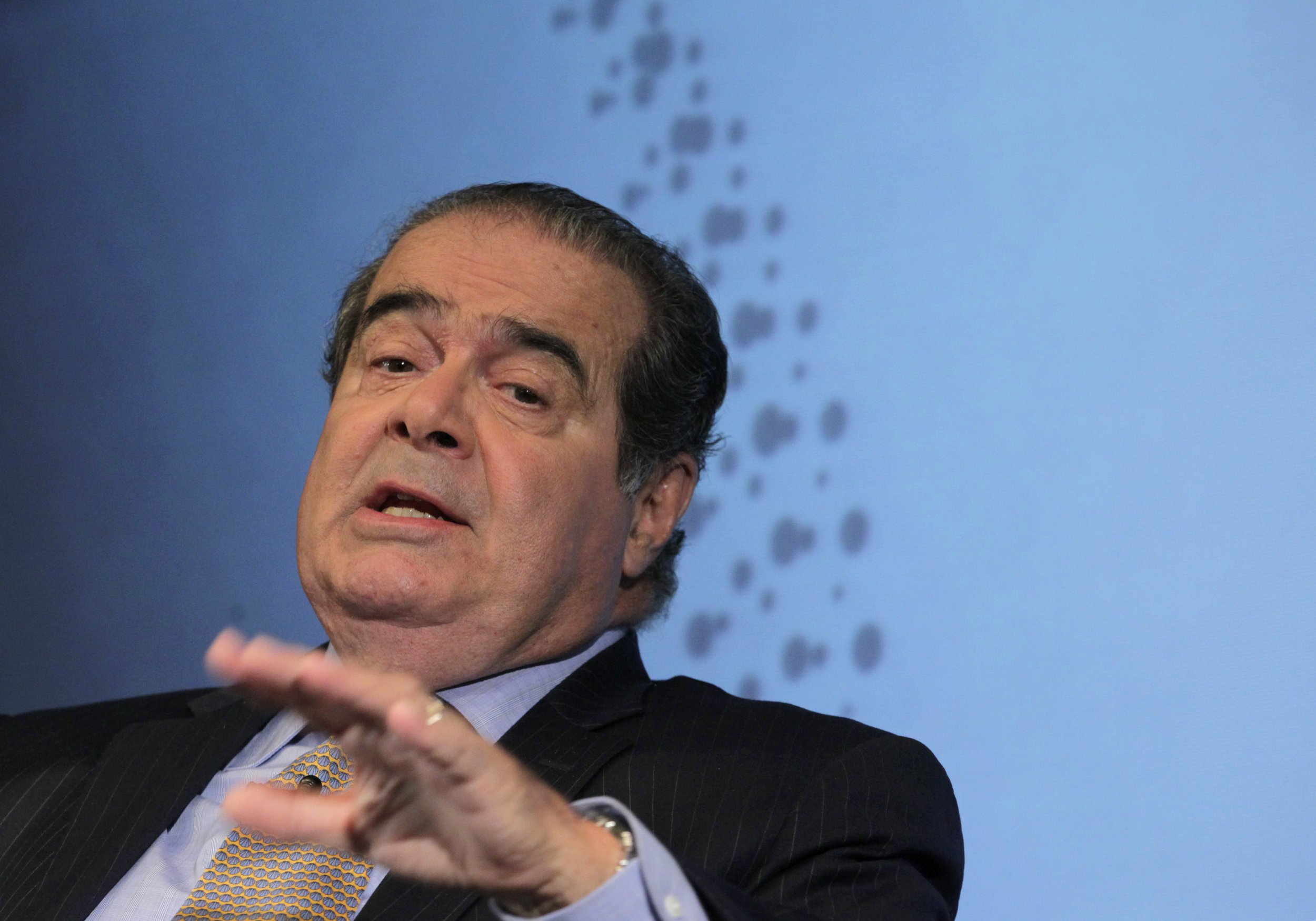 Antonin Scalia, senior associate justice of the Supreme Court, was found dead Saturday at the Cibolo Creek Ranch in Texas, near Marfa. He was 79.
Chief Justice John Roberts on Saturday confirmed the death of Scalia, Reuters reported.
"On behalf of the court and retired justices, I am saddened to report that our colleague Justice Antonin Scalia has passed away," Roberts said.
Scalia is said to have died of natural causes, with no evidence of foul play, according to federal officials.
Scalia had arrived at the west Texas ranch on Friday, according to the San Antonio Express-News. He was reportedly seen at a party that night and enjoyed a day of quail hunting. According to local ABC affiliate station KVIA El Paso, he opted to go back to his room after dinner on Friday night, because he didn't feel well. Scalia's failure to attend breakfast on Saturday morning prompted ranch staff to check in on him. He was found dead in his room.
Scalia, who was known for his staunchly conservative values, has served on the U.S. Supreme Court for the past 30 years, after being nominated by President Ronald Reagan in 1986. It's unlikely that anyone will take his seat on the Supreme Court until after the next president is elected, U.S. District Judge Fred Biery told the Express-News.
In a statement, Texas Governor Greg Abbott said of Scalia: "His fierce loyalty to the Constitution set an unmatched example, not just for judges and lawyers, but for all Americans. We mourn his passing, and we pray that his successor on the Supreme Court will take his place as a champion for the written Constitution and the Rule of Law. Cecilia and I extend our deepest condolences to his family, and we will keep them in our thoughts and prayers."
Reuters notes that Scalia's death comes at the heels of the Supreme Court soon tackling critical cases related to affirmative action, voting rights, immigration and abortion, the first major case in nearly 10 years.
Back in December, Newsweek reported that Scalia had ruffled feathers for his comments about affirmative action, suggesting in the Fisher v. University of Texas case that the university "ought to have fewer" black students.