Antonio Brown Posted a New Orleans Saints Free Agent Waiver on His IG Story, and Everyone Is Freaking Out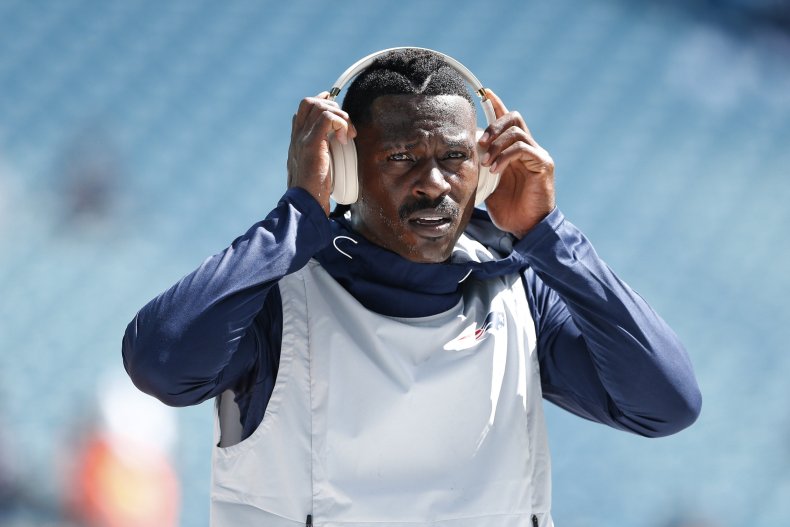 On Friday morning, star wide receiver Antonio Brown posted a picture of a New Orleans Saints free agent waiver form on his Instagram story, and people across the internet are freaking out.
ESPN's Adam Schefter reported that the Saints were holding a workout for the wide receiver, with the chance of signing him to an actual contract.
Despite the fact that he has only played in one game this entire NFL season, Brown has been one of the most popular names throughout. This past March, the Pittsburgh Steelers traded him to the Oakland Raiders. But after a number of different issues, Brown was released by the Raiders and was shortly picked up by the New England Patriots. The star wide receiver played one game as a Patriot, but after being accused by two different people of sexual assault, Brown was once again released.
Throughout his time as a free agent, Brown has stayed very active on Twitter and Instagram, posting numerous apologies to his past teams, his appearance in a new music video, and now a signed contract with the Saints.
"AB to the Saints would be one of the coolest things I've seen in my NFL lifetime," wrote Twitter user Nick Miller.
"AB to the Saints a cheat code," Twitter user Humberto Lamas Jr. wrote.
"AB to the Saints....is all New Orleans Saints fans Late Christmas gift that's worth waiting for," Twitter user Johnny Wolf Dalcour.
Some other fans have already began thinking about what Brown would be like playing around the other Saints stars such as wide receiver Michael Thomas, quarterback Drew Brees and running back Alvin Kamara.
"Imagine Michael Thomas and Antonio Brown on the same roster," ESPN football analyst Field Yates wrote on his Twitter account.
"AB to the Saints that would be insane. Kamara Thomas AB Cook Murray Hill with Drew Brees throwing and Sean Payton play calling. OMG," wrote Twitter user Austyn Reiswig.
"AB to the Saints. These two players could be on the same team in a few short hours," Adam Newell wrote with a picture of Brown and Michael Thomas.
Another important piece of information from this entire situation is the fact that since Brown is still under investigation by the NFL for past sexual assault allegations, according to NFL Network's Ian Rapoport, it is likely that he will be placed on the commissioner's exempt list. That means Brown would still be paid, but his name does not count on the team's active roster.