Antonio Brown Could Sign for the Buffalo Bills and Twitter Can't Control Itself
Antonio Brown might have found himself a new team, after news emerged early on Friday morning that the Buffalo Bills were close to reach a deal with the Pittsburgh Steelers for the wide receiver.
The 30-year-old's relationship with the Steelers broke down beyond repair at the end of last season, amid disagreements with quarterback Ben Roethlisberger and Brown's increased frustration at his role within the team.
The seven-time Pro Bowl selection officially demanded to be traded last month and the Steelers look ready to grant him his wish. On Friday, NFL Insider Ian Rapoport reported the Steelers were finalizing a deal to send Brown to the Buffalo Bills, in a surprise development.
However, Vic Carucci of The Buffalo News poured cold water on the news, suggesting while the Bills had spoken about Brown with Pittsburgh, a deal was far from imminent. Brown, meanwhile, dismissed the rumor as "fake news."
While it remains to be seen whether the deal will go through, that hasn't stopped NFL Twitter from going into overdrive with a host of colorful reactions, verging from the surprised to the downright stunned.
Many of the reactions pointed out that the Bills were not exactly top of the list of Brown's preferred destinations when he demanded a trade last month. Buffalo finished 6-10 last season and has made the playoffs once since the turn of the millennium.
By comparison, the Steelers have made it to the postseason in six of Brown's nine seasons in Pennsylvania.
It is worth noting that while Pittsburgh can choose to trade Brown where it sees fit, the wide receiver is going to have a say in the deal. Last week, the 30-year-old suggested he could even retire if he didn't find a satisfying way out of Pennsylvania.
"I don't even have to play football if I don't want," he was quoted as saying by ESPN. "I don't even need the game. I don't need to prove nothing to anyone. If they wanna play, they going to play by my rules.
"If not, I don't need to play. Obviously, I want the game, but I don't need the game. It's a difference."
It would be premature to determine why Brown described the rumor of a deal with the Bills as "fake news". It could be because negotiations are underway but have not been completed or, and that is far more probable, because he doesn't find prospect of relocating to upstate New York particularly appealing.
If he made clear he doesn't want to play for the Bills, then the Buffalo would certainly not go ahead with the deal, leaving the Steelers in a difficult spot. The Antonio Brown saga might have only just begun.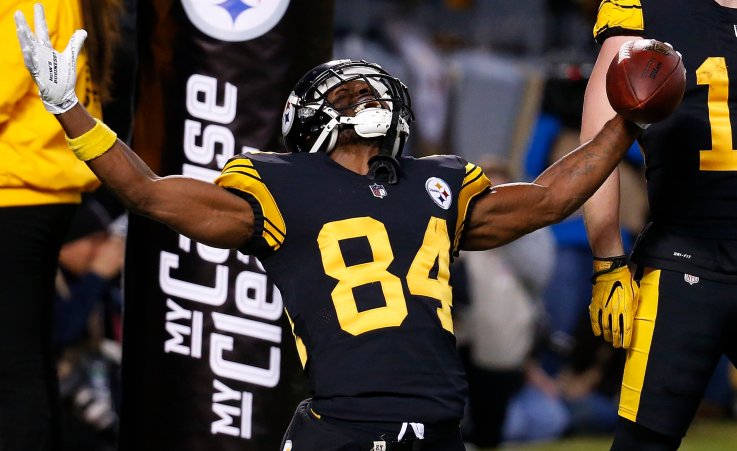 Antonio Brown Could Sign for the Buffalo Bills and Twitter Can't Control Itself | Sports