Where Is Antonio Brown Going? Buffalo Close to Deal, WR Dismisses Rumors as 'Fake News'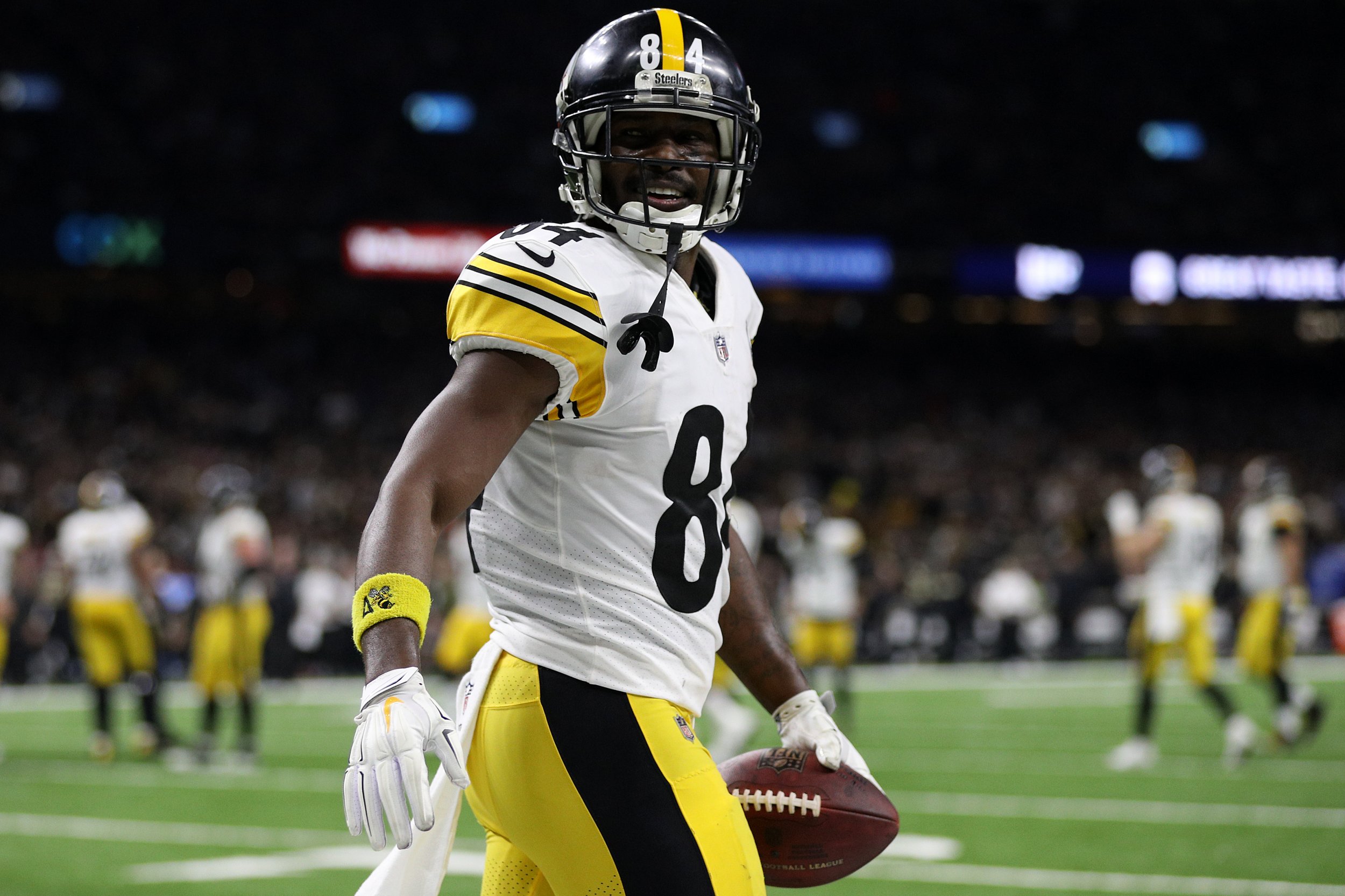 Antonio Brown's future remains uncertain after the wide receiver trashed reports he was on the verge of signing for the Buffalo Bills.
Last month, the seven-time Pro Bowl selection told the Pittsburgh Steelers he wanted to be traded after growing dissatisfied with his role in the team, following disagreements with star quarterback Ben Roethlisberger.
Pittsburgh wants to trade before March 17, when he will be entitled to a $2.5 million roster bonus and it looked as though the franchise had found him a destination in the early hours of Friday.
NFL Insider Ian Rapoport reported the Steelers were finalizing a deal to send Brown to the Buffalo Bills, instead of the Oakland Raiders, Tennessee Titans and Washington Redskins who were also reportedly in the race to sign the wide receiver.
However, waters became murky very quickly. The NFL posted a picture of Brown on its Instagram account suggesting the deal was imminent, only for the 30-year-old to label it as "fake news".
To complicate things even more, Vic Carucci of The Buffalo News said that while the Bills had spoken about Brown with Pittsburgh, a deal was far from imminent.
According to an NFL source quoted by Carucci, it was in fact "unlikely" the Bills would land the former Central Michigan student.
Any potential deal is complicated by a few factors. Brown is one of the most talented wide receivers of this NFL era but will turn 31 before next season begins, which makes it unlikely the Steelers will get a top-10 draft pick.
The Bills have picks number 9, 40 and 75 in the first three rounds of the 2019 NFL draft and it would be surprising to see them part ways with the former, even if that meant signing Brown.
Buffalo, however, badly needs a receiver and players of Brown's calibre don't come around very often if at all. The Florida native averages 114 receptions, 1,524 yards, and 11 touchdowns per season since 2013.
Since he entered the league in 2010, Brown has recorded six consecutive seasons with at least 100 catches and has broken the 1,000 receiving yards threshold in all but two seasons.
The main hurdle the deal has to clear, however, is the wide receiver himself. The Bills finished 6-10 last season and while they are rebuilding around second year quarterback Josh Allen, they remain unlikely to dethrone the New England Patriots in the AFC East anytime soon.
Allen is a threat when running the ball, but only completed 52.8 percent of his passes during his rookie season, when he also threw two more interceptions than touchdown passes. In that respect, he would be a huge downgrade compared to Roethlisberger, who is a Hall-of-Famer in waiting.
While the Steelers can send Brown to whichever team they see fit, it is unlikely the Bills would go ahead with the deal if the wide receiver made clear he doesn't want to play in Buffalo.
Last week, Brown said he didn't actually need to play football.
"I don't even have to play football if I don't want," he told ESPN. "I don't even need the game. I don't need to prove nothing to anyone. If they wanna play, they going to play by my rules.
"If not, I don't need to play. Obviously, I want the game, but I don't need the game. It's a difference."
As usual, when it comes to Brown, nothing can be ruled out.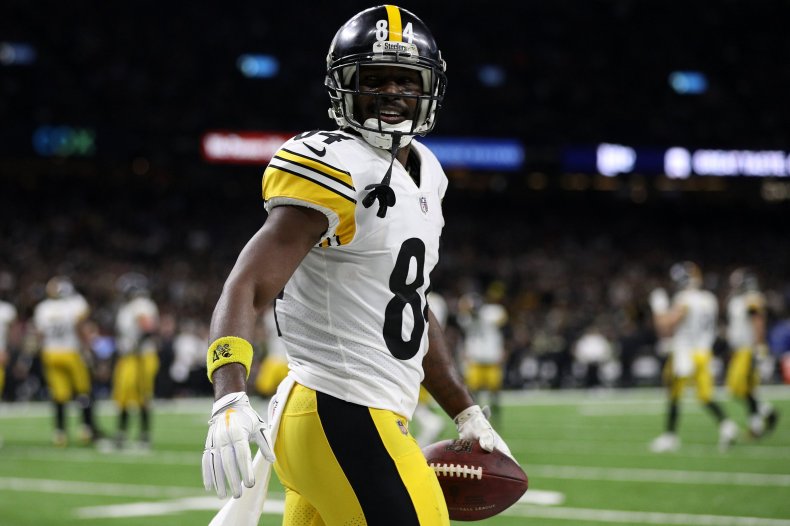 Where Is Antonio Brown Going? Buffalo Close to Deal, WR Dismisses Rumors as 'Fake News' | Sports