Antonio Conte: What Will Italy Coach Bring To Chelsea As Jose Mourinho Replacement?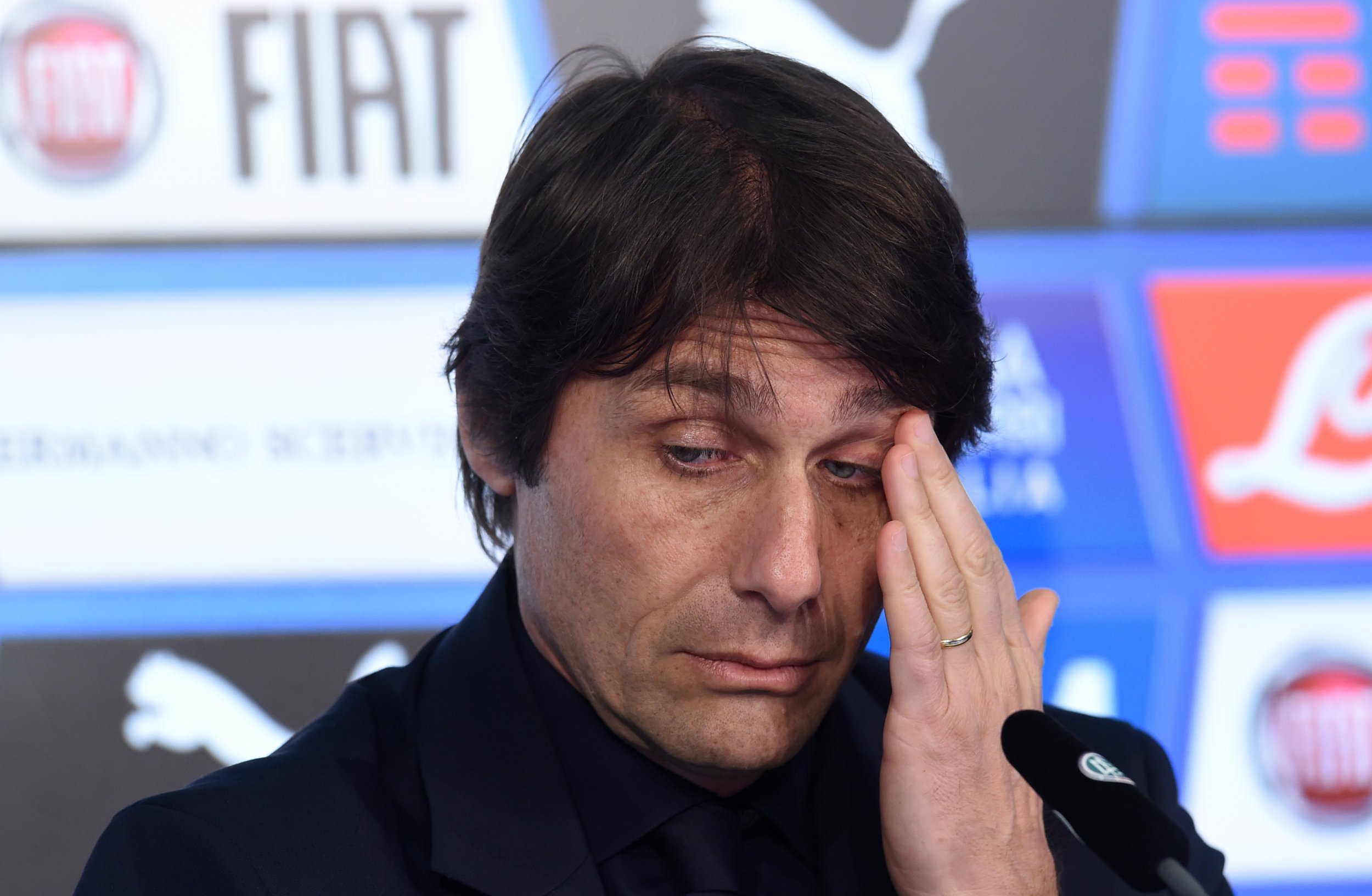 Chelsea has identified its replacement for Jose Mourinho, and he wears an Azzurri hat.
As was widely predicted, Antonio Conte will take over the job in the summer, filling a throne that has been sat in, temporarily, by Guus Hiddink since December 2015.
Conte, the Italy coach, enjoyed a gilded time at Juventus between 2011 and 2014, winning three straight Scudetti, or Italian league titles.
He faces a task and a half to turn around a Chelsea side in transition, although there are plenty of reasons for fans of the club to be enthused, following the travails of this horrible season, the follow-up to a Premier League title.
Conte is an autocrat
Not too dissimilar from Mourinho, the Italian has built his career as a player and manager more on sweat than inspiration. He demands maximum effort from his players, though he is no luddite—he changed his tactics from his spells at Bari and Siena to Juventus, whom he rescued after the match-fixing scandals of 2006, for which the club was relegated from Serie A.
Chelsea's players have appeared listless this season, such that, remarkably, the club remains closer to Sunderland, in the Premier League relegation zone, than Leicester City at the top of the division. Conte will give those players vim and purpose, or he will fail trying.
He may find a route back for John Terry
It has been assumed, on the basis of Terry's own words at the end of January that the club had decided not to renew his contract, that the 35-year-old would be moving on at the end of the season, perhaps to Major League Soccer (MLS), where he could command a major wage.
But consider these words of Conte's: "There is no young and old, only victory or failure." There is a pragmatism to his work that may encourage Terry and, at the same time, cast a little doubt into the hearts of the club's exciting, yet raw, youth products like Ruben Loftus-Cheek.
Then consider that at Juventus, Conte played with a back three, two of whom were invariably Leonardo Bonucci and Giorgio Chiellini. Terry, even in his waning years, might be described as a combination of the two, with a little of Bonucci's passing range combined with Chiellini's hard-man act. Immensely popular still with the Chelsea support, Terry may yet find a way back to Stamford Bridge next season under Conte.
His signings could be delicious
Conte has fine contacts from his time with Juventus and now Italy, and given the loyalty he inspires in his players, several of them could follow him to Stamford Bridge. The most prized among them could be Arturo Vidal, the Chilean midfield warrior who was a key figure at the centre of his Juventus team. Listen to Conte on Vidal in El Pais from March of this year: "He has extraordinary physical and technical attributes, if I get to coach him a little more it'd be fantastic. I want him in all my teams."
That sounds very much like a bid may be incoming. Of course, the situation is complicated by who bought Vidal from Juventus—it's Pep Guardiola, who will be facing off against Conte at Manchester City next season. Guardiola may want Vidal for himself, in which case, prepare for an Italian-Iberian tug of war. But that is in the future. Conte's appointment opens up a world of fresh signings for Chelsea.