Antonio Conte: Chelsea Making Rivals 'Jealous' Ahead of Tottenham Showdown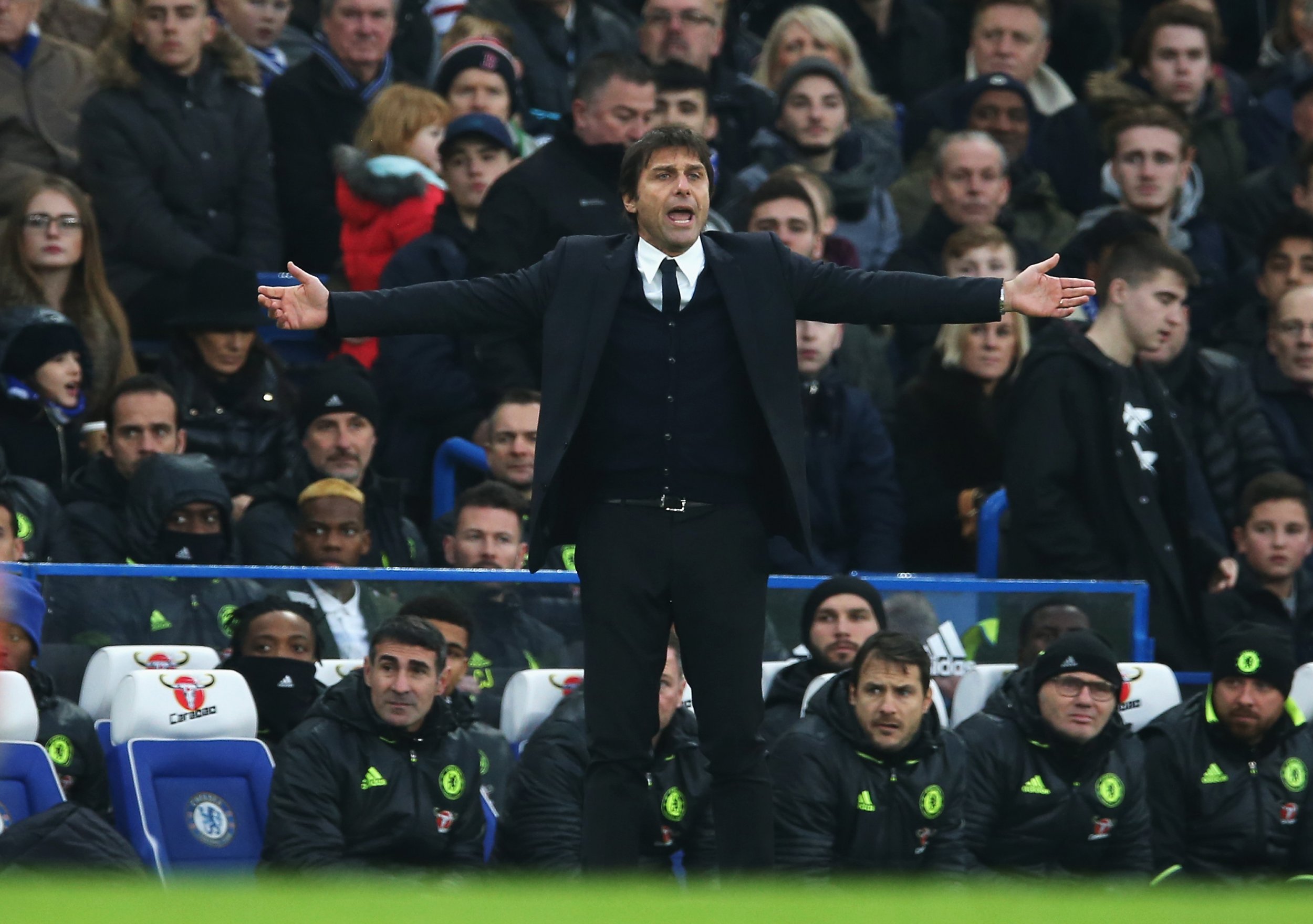 Chelsea manager Antonio Conte believes the club's English Premier League rivals are "jealous" of its lead in the table.
Conte's side leads the league by five points from Liverpool and has enjoyed the most favorable New Year schedule of all the title chasers.
Chelsea beat Stoke City 4-2 at Stamford Bridge on Saturday and does not play again until Wednesday night when it travels to White Hart Lane to face Tottenham Hotspur. Jurgen Klopp, Arsene Wenger and Jose Mourinho have all criticized having to play two games in three days.
But Conte, who has now won 13 Premier League games in a row, says Chelsea's competitors are envious of the club's position rather than its ease of schedule.
"I can reply that I didn't do the fixtures," Conte said. "I think that's the simple reply.
"The advantage we have is one more day of rest over Tottenham [since the weekend]. That's the advantage if we want to speak about advantage. But for me, the advantages are other things. During a season, different situations can happen when you can have advantages, but for sure, not this.
"I think they [rival managers] are angry for our position, not for the fixtures. I'm not disappointed. I think it's normal. This also happens in Italy. I repeat—it's always because you stay up [at the top of the league]."
Victory for Chelsea against Tottenham would equal the record for consecutive Premier League victories, set by Arsenal in 2001-02.