Antonio Sabato Jr. Plans for Conservative Studio After Blacklisting Claim
On Thursday afternoon, actor Antonio Sabáto Jr. announced that he was in the planning stages for a new movie studio with a conservative tilt, after claiming he's been blacklisted by Hollywood studios.
In the tweet, Sabáto wrote that the studio would be for "patriots" and would take on projects that "Hollywood would never do." He also spoke out against "blacklisting" and "injustice from socialist's [sic] elites."
Fans on Twitter quickly supported Sabáto's plan. Some people asked how they could get involved, such as making donations for the possible studio and some even made suggestions for conservative performers that the actor could team up with, such as Vampires actor James Woods who has also been a vocal Trump supporter in the entertainment industry.
Sabáto spoke in support of President Donald Trump at the 2016 Republican National Convention. Since his public support for the president, both blacklisting and socialism have been major talkings point for the former General Hospital actor.
In a March interview with Variety, Sabáto said that he lost many projects and representation following his support for Trump. He said that one studio told him outright: "'We will never distribute a movie with you in it because of your affiliation with the president.'"
He said that Hollywood is unfairly biased against people like him."The reality is the power that makes movies happen in Hollywood–casting directors, producers, executive producers, directors–they're all liberal. They hate anyone or anything who supports this president," he told Variety.
Sabáto detailed changes he had to make to his life after losing opportunities. "I literally had to move, find a new job to survive and take care of my kids. It's been terrible. It's mind-blowing. It's a disgrace. It's tough, because if you're in that environment in Hollywood and you have something to say that they don't like, they're going to let you know," he told Variety.
The actor has gone through some career changes since supporting Trump four years ago. In 2018, he ran for Congress for the 26th House District in California, which he lost to Democratic candidate Julia Brownley. In the Variety interview, he said that he's moved to Florida and now works in construction. Despite his claims that he's lost work, Sabáto's IMDb page has a number of projects listed from 2016 to the present including a role in a film called Trail Blazers that's listed as in pre-production for 2021.
The Variety piece was not the first time Sabáto detailed his experiences in Hollywood after supporting Trump. In a 2016 interview on The View, Sabáto said that he was abandoned by his managers and agents and that he lost opportunities following his appearance at the RNC. In the interview, he likened the experience to Jews being persecuted during the Holocaust.
Sabáto said that there are more Trump supporters in Hollywood than just him, and that he thinks Trump has been successful in his first term. The actor offered a prediction for the 2020 election. "I know a lot of actors who are lying about who they're going to vote for because they don't want the crap," he told Variety. "The country is doing fantastic. I think he'll be elected by 100 million votes."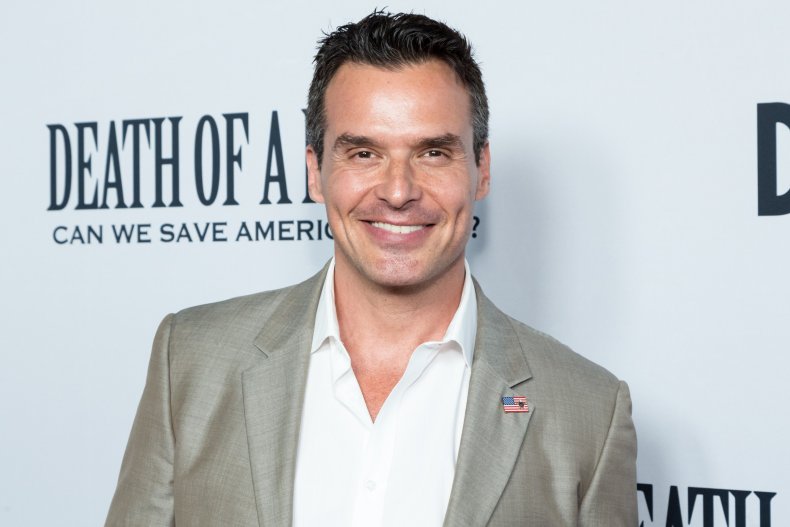 Antonio Sabato Jr. Plans for Conservative Studio After Blacklisting Claim | Culture