Antonov An-26 Military Plane Crashes in Ukraine, Killing at Least 22
A military plane crashed during a training flight Friday night in the city of Chuhuiv in Kharkiv Oblast, a province located in eastern Ukraine. The country's emergency service said that 22 people are confirmed dead of the reportedly 28 passengers on board.
According to reports, there are two survivors who have sustained severe injuries, while the search is ongoing for four more passengers.
The plane crashed at roughly 9 p.m. and was immediately engulfed in flames, according to the Ukrainian police. The fire was reportedly put out by 10 p.m., but the search for the unaccounted passengers continues.
The Ukrainian military confirmed that the plane crashed while landing at the airport in Chuhiviv, approximately 250 miles east of the capital Kyiv.
The army reported that the AN-26 military aircraft is used to carry students of the Kharkiv Aviation University of the Armed Forces of Ukraine. The plane can carry up to 42 passengers.
Footage of the incident circulating on social media shows enormous flames on the side of a typical road where the plane crashed, while other videos show search and rescue teams attempting to locate the missing passengers at the crash site.
Ukraine President Volodymyr Zelensky wrote on Facebook about the accident, calling the crash a "terrible tragedy" for the region.
"Just no words. The disaster occurred when the plane was landing at the airfield of the city of Chuguev," he wrote. "Urgently creating a government commission to investigate all circumstances and causes of the tragedy."
The president said he will be visiting the Kharkiv region Saturday. The cause of the deadly crash has yet to be determined.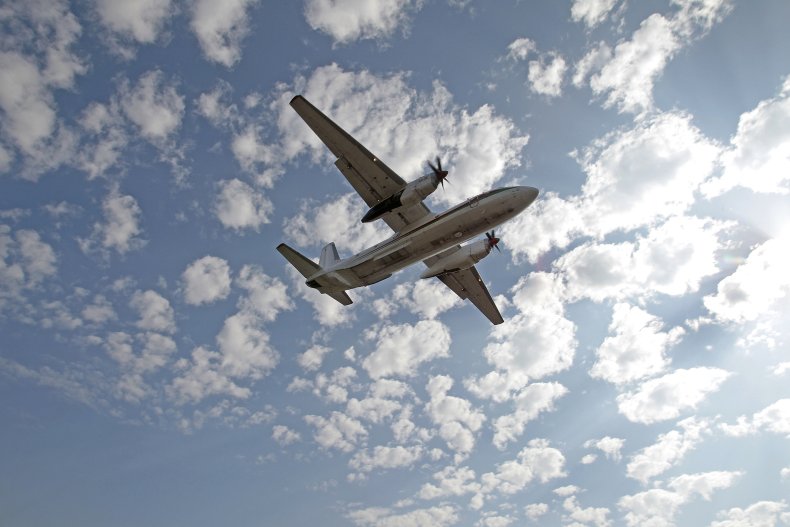 This is a developing story and will be updated with more information.