Any Senator Could Block $2,000 Stimulus Checks. This One Blocked $1,200 Checks Twice
The fate of $2,000 stimulus checks currently lies in the hands of the Republican-controlled Senate, which could block them with the vote of just one senator.
Less than two weeks ago, GOP Senator Ron Johnson blocked two separate efforts to include a round of $1,200 stimulus checks in a new economic relief package, which indicates that the $2,000 boosted checks could be shot down as well.
On Monday, the House of Representatives passed the Caring for Americans with Supplemental Help (CASH) Act in a 275-134 bipartisan vote. The measure would increase stimulus checks from $600 for individuals, as provided in the current relief package, to $2,000, following a demand from President Donald Trump to do so.
After the bill was passed by the House, Senate Minority Leader Chuck Schumer said he would move quickly to get a vote in the upper chamber.
"Every Senate Democrat is for this much-needed increase in emergency financial relief, which can be approved tomorrow if no Republican blocks it. There is no good reason for Senate Republicans to stand in the way," Schumer, a New York Democrat, said Monday.
But under Senate rules, approval for the check increase would have to be unanimous, since just one member can block the consent request.
On December 18, Johnson blocked $1,200 checks proposed by Senator Bernie Sanders, an independent from Vermont, and Republican Senator Josh Hawley of Missouri, citing concerns over increasing the U.S. deficit.
"When I first got here, I ran because we were mortgaging our kids' future," Johnson said. "I'm not heartless. I want to help people. I voted to help people. I voted for the $2.2 trillion CARES Act, but I also am concerned about our children's future."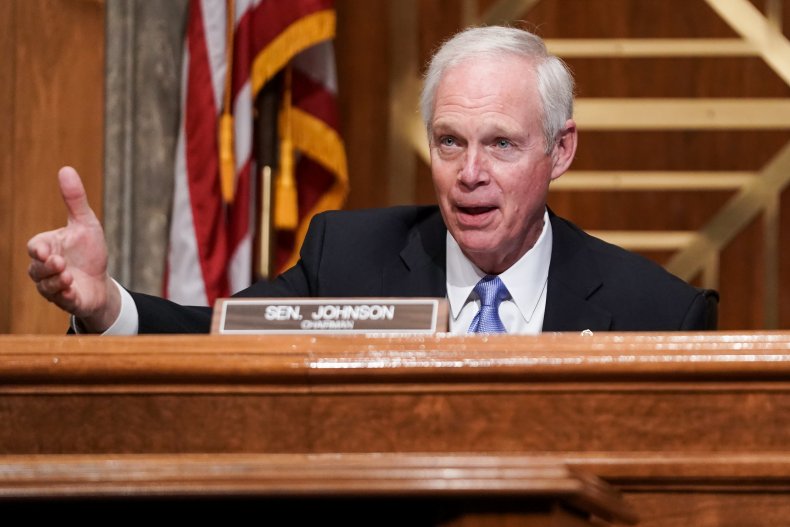 But the Wisconsin senator is just one of many GOP lawmakers who have opposed efforts to raise the amount of the direct cash payments.
If Schumer pushes for a Senate vote Tuesday, Republican senators will be forced to choose between showing their loyalty to Trump and their party's reluctance to increase federal spending.
On Monday, Schumer put pressure on Senate Majority Leader Mitch McConnell to agree with the Democrats on the $2,000 amount.
"There's strong support for these $2,000 emergency checks from every corner of the country," he said. "Leader McConnell ought to make sure Senate Republicans do not stand in the way of helping to meet the needs of American workers and families who are crying out for help."
Bernie Sanders also called out McConnell and threatened to block a move to override the president's veto of the defense funding bill unless a vote on the $2,000 checks is held.
"If McConnell doesn't agree to an up or down vote to provide the working people of our country a $2,000 direct payment, Congress will not be going home for New Year's Eve. Let's do our job," he tweeted.
On Tuesday, McConnell said the Senate would "begin a process" to vote on the $2,000 checks, according to Politico.
Newsweek reached out to Johnson's office for comment but did not hear back in time for publication.