Anya Taylor-Joy and Elizabeth Olsen Emmys Upsets Decried by Fans
Two of the biggest upsets at this year's Emmys are undoubtedly Elizabeth Olsen and Anya Taylor-Joy losing out in the best actress in a limited series category.
Olsen and Taylor-Joy were both lauded for their leading roles in two of the biggest shows of the past year—WandaVision and The Queen's Gambit.
Ultimately, the two stars lost out to Kate Winslet who scooped the trophy for her wonderful performance in HBO's Mare of Easttown.
Michaela Coel and Cynthia Erivo were also nominated in the same category for their performances in I May Destroy You and Genius: Aretha, respectively.
However, Coel scored a writing Emmy in the limited series category for her work on I May Destroy You and lit up the awards with a powerful speech dedicated to survivors of sexual assault.
And despite WandaVision being majorly snubbed in multiple categories, The Queen's Gambit still triumphed with a win for Outstanding Limited Series.
WandaVision won three awards at the Creative Arts Emmys last weekend—for production, costume design and music.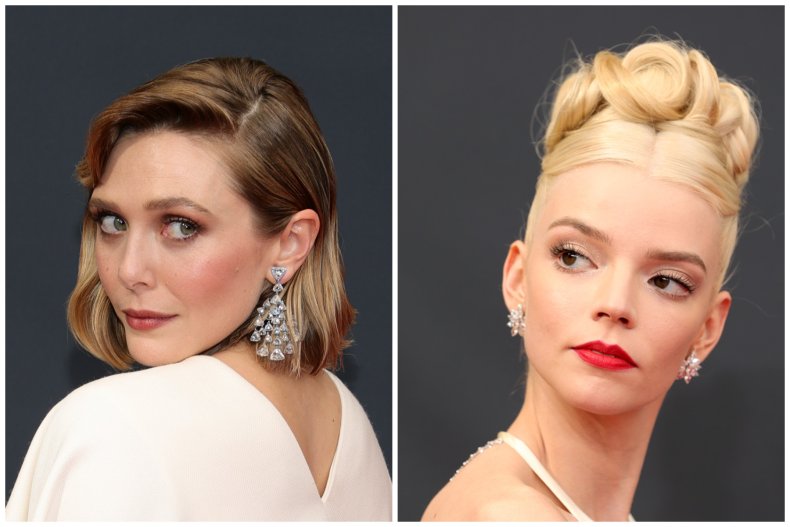 Despite happiness for Winslet's win, fans of Olsen and Taylor-Joy are feeling a little hurt this morning.
"the queens gambit AND wandavision were by far the biggest shows of the year. In my eyes anya and elizabeth are the winners tonight. #Emmys," reads one tweet.
While another annoyed fan tweeted: "Elizabeth Olsen and Anya Taylor-Joy are both Emmy Award Lossing Actresses. We're at peace. #Emmys."
"So Kate Winslet won instead of Elizabeth Olsen or Anya Taylor-Joy..." said another.
Another added: "Anya Taylor joy lost no one talk to me for the next 8 months I need to grieve."
Another tweet reads: "WandaVision, Queens Gambit, Lovecraft Country, Pose ALL being snubbed for the pasty white royals from the cr*wn....it's literally representing real life."
During her acceptance speech for the award, Winslet honored her "middle-aged, imperfect, flawed" character, Mare.
"Mum, mum, they're standing up—oh my god, thank you so much!" she said as she was given a standing ovation.
The Titanic star spoke of her fellow nominees in her speech, saying: "I just want to acknowledge my fellow nominees. In this decade that has to be about women having each other's backs. I support you, I salute you. I'm proud of all of you."
Winslet continued: "Mare of Easttown...it is this cultural moment, and it brought people together and gave them something to talk about other than a global pandemic. I want to thank everyone for watching our show."