Anyone Who Knows Anything About Fashion Has Stopped Wearing Fur | Opinion
In 2001, when lifelong vegetarian Stella McCartney showed the first collection from her eponymous label, fashion insiders questioned whether a luxury brand that refused to use fur, leather or exotic skins could survive long term. But no one's questioning it now. The brand currently has 51 stores around the world.
McCartney is stepping up her animal-friendly message even more by seeking out viable options to replace wool and silk: Her first piece with biotechnology firm Bolt Threads—a dress fashioned entirely from lab-made vegan silk—was displayed at New York's Museum of Modern Art. And tellingly, an increasing number of luxury fashion houses are following her lead by ditching real fur and opting for faux.
John Galliano is the most recent example. After meetings with PETA, the iconic designer decided to drop fur from his collections, a move that he has just announced in an interview with Elle magazine. "You can be outrageous and fun without fur," explained the fashion icon. "Today we don't want a product, we want ethics, a firm that defends the values that we admire."
Last October, Gucci's president and CEO, Marco Bizzarri, told a room full of industry insiders at the London College of Fashion that fur is "outdated" and would no longer be a part of the brand's collections. Not long after, Michael Kors—who once said to me, "If people will buy it, I'll design anything"—announced that he too was going fur-free and bringing Jimmy Choo with him. Since then, Marc Jacobs, Tom Ford (who has gone vegan) and the nation of Norway, which was once the world's largest producer of fox fur, have signaled that real fur's time is up.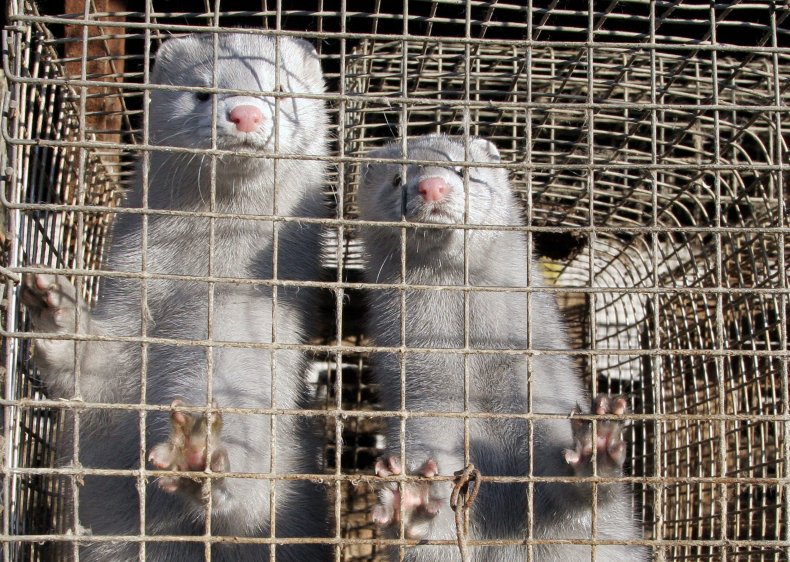 Celebrities and socialites are also turning their backs on fur. In January, Anjelica Huston donated her old, unwanted furs to PETA and helped us cut them up to be used as bedding for orphaned wildlife. "These coats were given to me decades ago, when I had no idea how animals suffered in the fur trade", explained the Oscar winner.
Anna Dello Russo, the editor-at-large for Vogue Japan and original street-style star, withdrew all fur coats from sale in her archive auction with Christie's Milan and gave them to PETA to be used in educational displays.
Fur's demise is happening for a variety of reasons. The demand for stylish, animal-friendly fashion has been around, but new forms of technology are now allowing designers to do a better job of meeting it.
Case in point: Faux fur was all the rage at the recent New York Fashion Week. Kors, Ford, Alexander Wang, Christian Siriano and Diane von Furstenberg were just a few of the designers who sent models down the runway in chic animal-friendly furs.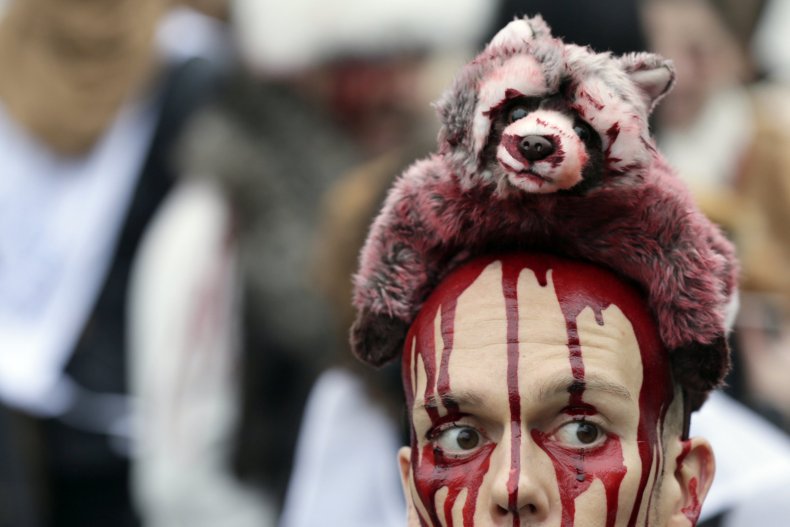 It's now widely accepted that animal fur and faux fur have the same R-value, a measure of the heat retention provided by fabric. Notably, Team Canada's Winter Olympics uniforms (which members of parliament once proposed should include fur from dead seals) were manufactured this year using all-vegan materials—a tacit admission that using animal skins for performance clothing is obsolete. It's a sign of the times that the maker of these uniforms, Hudson's Bay Company, was established nearly 350 years ago as a fur-trading business.
Some companies, such as Gucci, are folding their anti-fur messages into a sustainability push. It's easy to see why. Furs are loaded with toxic chemicals to keep them from decomposing in buyers' closets. Fur production pollutes the environment and wastes precious resources.
And of course, in the social media age, consumers can watch videos of animals on fur farms suffering from neglect, starvation and untreated, bloody wounds.
Fur's demise is occurring at such breakneck speed that it's not just designers who are banning the stuff: Major cities are, too. Last month, San Francisco's Board of Supervisors voted unanimously to ban the sale of fur in one of the trendiest consumer capitals in the world. This is just the start.
Dan Mathews is the senior vice president of campaigns for People for the Ethical Treatment of Animals (PETA); www.PETA.org.
The views expressed in this article are the author's own.​