Anyone Who Supports Donald Trump Jeopardizes Their Own Reelection, Jeff Flake Says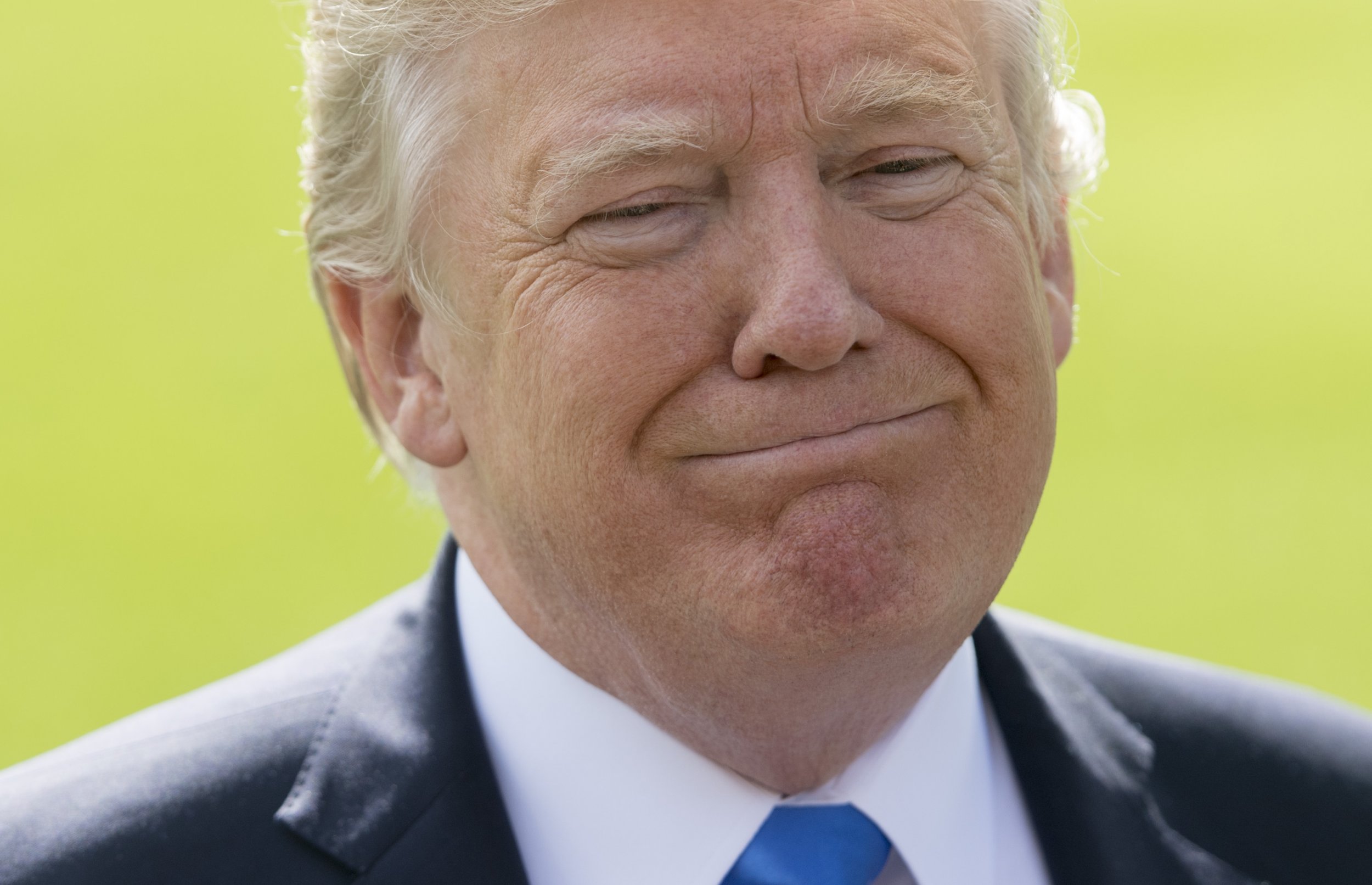 Republican Senator Jeff Flake appeared to be spending his weekend reflecting on the state of his party under Donald Trump, after making waves this week when he announced he would not seek reelection in a stinging rebuke of the president on the Senate floor.
The Arizona lawmaker, who urged his colleagues in the GOP to distance themselves from the Trump administration on Tuesday, ramped up those calls in an interview with Washington Post published Saturday.
Related: Here's How Donald Trump Could Actually Be Impeached
Republicans seeking a seat in Congress in 2018 who "simply aligns themselves for the purpose of the primary with the president on every issue and basically contracts out any thing on policy issues, and is willing to condone any behavior that the president exhibits—I think they put themselves at great risk in a general election," Flake said.
The key Republican—one in a series of GOP leaders who have spoken out against Trump, including fellow Arizona Sen. John McCain as well as Tennessee Sen. Bob Corker—said he "couldn't sleep at night having to embrace the president" in his Saturday interview, saying it was ultimately the commander in chief's behavior in office that led him to his decision to retire. Polls indicate Flake would not have been able to hold onto his seat regardless against a popular Democratic candidate, Congresswoman Kyrsten Sinema.
His speech this week arrived just moments after Trump joined Republican senators for a luncheon on Capitol Hill, in which the president claimed to have received a standing ovation and suggested the GOP was in total unity under his leadership.
"We must stop pretending that the conduct of some in our executive branch are normal. They are not normal," Flake said Tuesday. "I have children and grandchildren to answer to, and so, Mr. President, I will not be complicit and silent. When the next generation asks us, why didn't you do something, why didn't you speak up, what are we going to say?"
The speech drew criticism from the president himself, who tweeted several messages toward Flake and Corker. "The meeting with Republican Senators yesterday, outside of Flake and Corker, was a love fest with standing ovations and great ideas for USA!" He tweeted the day after the GOP luncheon. "The reason Flake and Corker dropped out of the Senate race is very simple, they had zero chance of being elected. Now act so hurt & wounded!"
This week isn't the first time the president tweeted attacks aimed at Flake, however. Trump targeted Flake along last year's campaign trail, criticizing his approval ratings and referring to him as "ineffective."
"The Great State of Arizona, where I just had a massive rally (amazing people), has a very weak and ineffective Senator, Jeff Flake. Sad!" Trump tweeted Sept. 4 last year. He later tweeted another attack on the senator in August, writing "Phoenix crowd last night was amazing - a packed house. I love the Great State of Arizona. Not a fan of Jeff Flake, weak on crime & border!"
But Flake doesn't appear to be retiring in silence, telling the Post his time has been freed up, as well as his ability to call out the president without fear of losing his seat in the Senate.
"I don't have any fundraising calls to make," Flake said. "That in itself is a pretty good feeling."