AOC Calls Fox News Host Laura Ingraham 'Neo-Nazi Fan Favorite' in Twitter Joust
New York City Democratic Rep. Alexandria Ocasio-Cortez, often known by her initials, AOC, defended blocking fewer than 20 people from her Twitter account that has 5.3 million followers on Thursday evening. AOC said tweets directed at her were threatening. When Fox News host Laura Ingraham mocked her grammar, Ocasio-Cortez called her a "neo-Nazi Fan favorite."
First, the quick back story. A watchdog group from Columbia University called the Knight First Amendment Institute on Thursday said it was "unconstitutional" for a Congressperson to block followers on social media platforms, even those with opposing viewpoints.
Back in July, Rep. Ocasio-Cortez had a lawsuit filed against her in a federal court for blocking Twitter users, with the suit saying Twitter is a public domain.
"Alexandria Ocasio-Cortez has blocked me on Twitter yesterday apparently because my critique of her tweets and policies have been too stinging," former New York Assemblyman Dov Hikind said last month, according to this Fox News report.
"Just today the 2nd Circuit Court of Appeals affirmed a ruling that elected officials cannot block individuals from their Twitter accounts, thereby setting a precedent that Ocasio-Cortez must follow," Hikind said in the press statement. "Twitter is a public space, and all should have access to the government officials on it."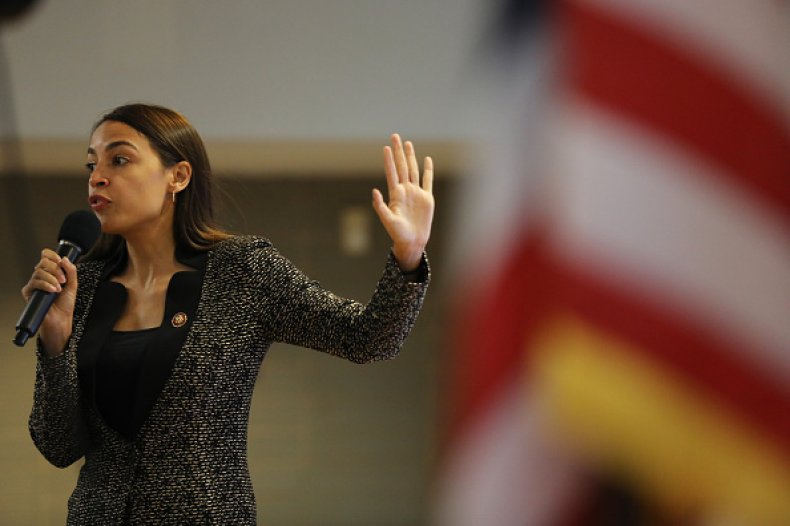 Ocasio-Cortez in response Thursday said that among her millions of followers on the social media platform, a very tiny fraction of the people "blocked" have continuously "harassed" her and she claims none of them are her constituents.
She wrote:
"1. I have 5.2 million followers. Less than 20 accounts are blocked for ongoing harassment. 0 are my constituents.
2. Harassment is not a viewpoint. Some accounts, like the Daily Caller, posted fake nude photos of me & abused my comments to spread it. No one is entitled to abuse."
In reply to Ocasio-Cortez's tweet, Laura Ingraham replied "'Fewer' than 20 accounts...," mocking her grammar. The word "fewer" is used for countable nouns, while "less" is used for quantity; as the individual accounts can be counted, "fewer" is the correct word.
In response, AOC tweeted, "See? You're a neo-Nazi fan favorite and I don't block you for defending white supremacist viewpoints and mocking gun violence survivors."
The letter from the Knight Amendment said that, despite her claims that she doesn't block constituents, Ocasio-Cortez delivers information to the public as an elected official.
"You use the account as an extension of your office to share information about congressional hearings, to explain policy proposals, to advocate legislation, and to solicit public comment about issues relating to government," the Knight Amendment letter said.
"The @AOC account is important to you as a legislator, to your constituents, and to others who seek to understand and influence your legislative decisions and priorities."