AOC Calls out Leadership for Not Disciplining Lauren Boebert: 'It's Embarrassing'
Representative Alexandria Ocasio-Cortez is criticizing party leadership for not taking action to discipline her Republican colleague Lauren Boebert over her Islamophobic comments.
CNN White House correspondent Manu Raju reported Ocasio-Cortez was disappointed that congressional leaders haven't stripped Boebert of her committee assignments over the controversy.
"It's embarrassing that there is any hesitation on this. How can we have different consequences for different kinds of bigotry or incitement?" the New York Democrat wrote. "This should be treated equally and consistently. Incite against a member and you're stripped. End of story. She refuses to even apologize."
Ocasio-Cortez added, "It's a pretty simple question: does the House accept violent Islamophobia or not?"
Boebert has been under fire for making anti-Muslim comments about Minnesota Democrat Ilhan Omar. Boebert referred to Omar as a member of the "Jihad Squad" and suggested that she could have been a terrorist while describing an encounter the two lawmakers had in an elevator.
The controversy was heightened after a phone call between Omar and Boebert, which Omar described as "unproductive" and claimed Boebert only doubled down on her remarks. Boebert apologized on Twitter "to anyone in the Muslim community I offended with my comment about Rep. Omar."
Nearly three dozen House Democrats on Thursday called for Boebert to be removed from her committee assignments and "stand up in the face of blatant, vicious Islamophobia."
But no vote has been taken, as was the case for Republican Marjorie Taylor Greene over controversial posts she made on social media about QAnon and violence against House Speaker Nancy Pelosi before being elected to Congress in 2020.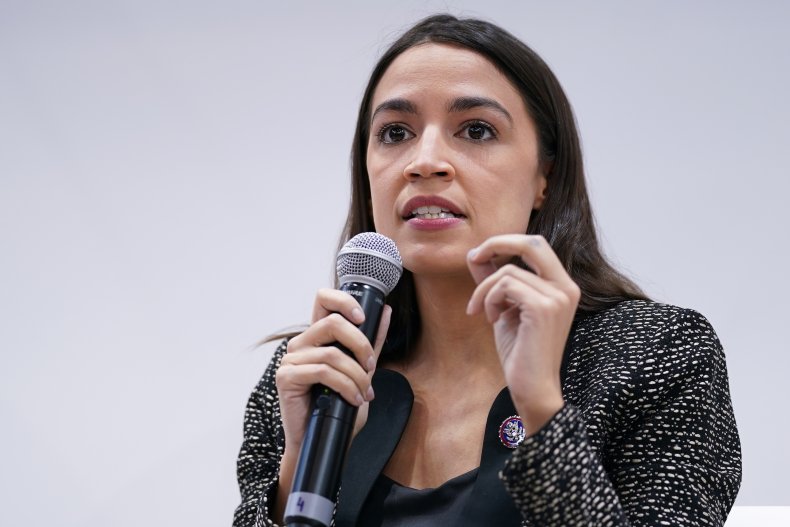 House Democrats also recently censured and removed Arizona Republican Paul Gosar from committees after he shared an animated video on his social media that was edited to depict him killing Ocasio-Cortez and attacking President Joe Biden.
Pelosi and other Democratic leaders issued a joint statement calling on the GOP to "address this priority with the Congresswoman and to finally take real action to confront racism."
House Minority Leader Kevin McCarthy defended Boebert on Friday, claiming she apologized publicly and privately. Omar said in a statement that Boebert refused to offer her an apology during their conversation.
"This party is for anyone and everyone who craves freedom and supports religious liberty," he said.
McCarthy also acknowledged that the recent GOP controversies are "things we would not want to deal with."
"It's [distracting from] things the American people want to focus on: stopping inflation, gas prices and others," he told reporters. "Anything that deviates from that causes problems, yes."
Newsweek reached out to Pelosi's office for comment.