Alexandria Ocasio-Cortez Accuses Congress Members Of Blindly Funnelling Money To ICE So It Could Set Up 'Fake Universities To Trap Students'
As the U.S. Immigration and Customs Enforcement agency faced fresh scrutiny on Wednesday over a sting that saw hundreds of foreign students arrested after being lured to apply for a fake university, New York Representative Alexandria Ocasio-Cortez struck out at lawmakers for continuing to fund the embattled agency.
On Wednesday, The Detroit Free Press reported that 90 more students had been arrested in ICE's controversial immigration bust, bringing the total number of detainees to as many as 250 foreign students. The majority are believed to have come from India.
The revelation comes months after the outlet first reported in January that hundreds of foreign students had been arrested after enrolling at the "University of Farmington," a made-up Michigan college created by the Department of Homeland Security.
While ICE faced widespread condemnation over the new report, Ocasio-Cortez suggested that lawmakers should accept some of the blame for funnelling funding into the agency with little oversight.
"Earlier this year, Congress rushed to approve BILLIONS more $ for ICE + CBP," Ocasio-Cortez said, implicating the U.S. Customs and Border Protection agency as well.
"I saw members voting YES w/o even a summary of the bill. Nobody cared then how we'd pay for it," she said. "Now ICE is setting up fake universities to trap students."
"Yet, we were called radical for opposing it," Ocasio-Cortez said.
"I see decisions made every day that cost the American public billions of dollars a year for bogus reasons and nobody asks how we pay for it," the New York representative said.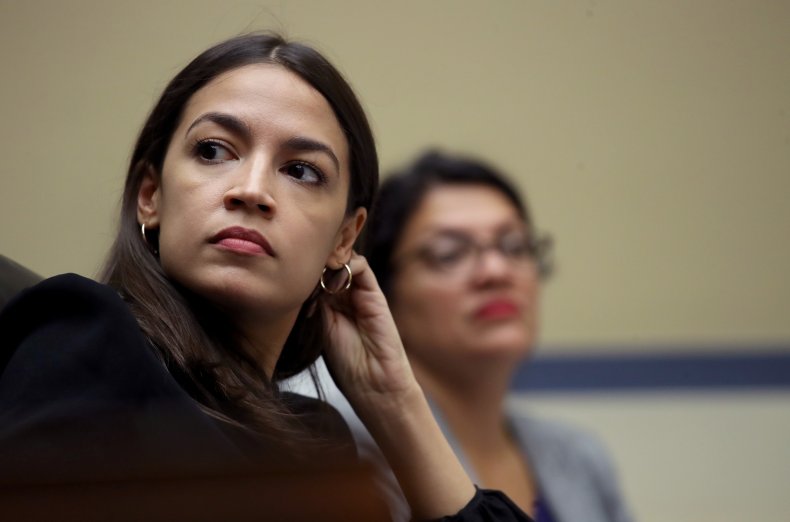 "None of the politicians who brand themselves 'fiscally responsible' ever raise concern about rushing to shower ICE & CBP w/ $billions with 0 guardrails or oversight," she asserted. Further, Ocasio-Cortez said: "None of them ask about how we pay for corrupt contracts or mass incarceration. Ask yourself why that is."
"Look out for those in politics who like to label themselves 'fiscally responsible,' yet only seem to care about the price of justice–not the cost of oppression," the self-proclaimed Democratic socialist said. "Everything has a price. And an unjust society is far costlier than one that invests in & values all people."
Since early on in her grassroots campaign, Ocasio-Cortez has been calling for ICE to be abolished.
Over the past year and a half, those calls have only grown, particularly in the wake of the Trump administration's widely condemned "zero tolerance" family separation policy.