AOC Initiates Plan to Extend Unemployment Insurance Until February of Next Year
Representative Alexandria Ocasio-Cortez announced during a Tuesday town hall that she plans to propose legislation that would extend federal pandemic unemployment programs until February of next year.
Earlier this month when the program ended, an estimated 7.5 million unemployed workers lost these benefits, which included pandemic unemployment insurance that these individuals would otherwise not qualify for and pandemic unemployment compensation in the form of a $300 weekly check.
Benefits have been extended three times over the course of the pandemic with the last extension occurring last March. Through these programs, the federal government has distributed over $800 billion to families across the country. In a report issued earlier this week by the U.S. Census, data showed that the Supplemental Poverty Measure, a value determining poverty status, dropped from 2019 to 2020. Experts attributed this shift in part to the relief benefits tied to the pandemic.
"I've been very disappointed on both sides of the aisle that we've just simply allowed pandemic unemployment assistance to completely lapse when we are clearly not fully recovered from the consequences of the pandemic," the Democrat from New York said during her town hall.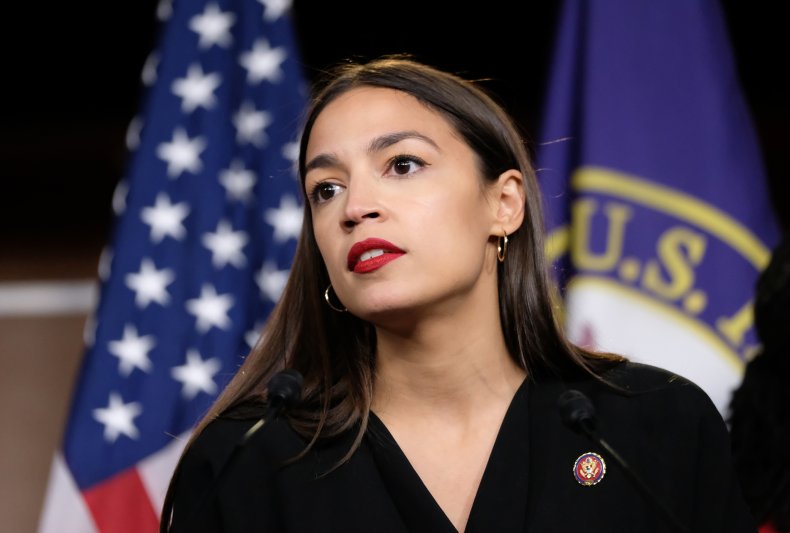 Before the benefits expired in September, 26 states moved to opt-out of the programs in June and July. A number of Republican lawmakers across the country and some business owners have attributed the prevalence of unfilled job openings to these benefits, saying they disincentivize some people returning to the workforce.
Democrats had the chance to extend the benefits prior to their end date. However, after deliberating the issue, they decided to hold off. This decision was in line with the wishes of President Joe Biden, with the stance being outlined in a letter by Senator Ron Wyden of Oregon, the chairman of the Senate Finance Committee, and Massachusetts Representative Richard Neal, chairman of the House Ways and Means Committee.
With Democrats facing pressure over how to fund the Biden administration's $3.5 trillion budget reconciliation measure designed to overhaul the nation's social safety net, allocating more funds to pandemic assistance may not garner widespread favorability amongst moderate members of the Democratic party who soon may take a tough vote on the upcoming measure.
Ocasio-Cortez expressed uncertainty over whether the measure would pass the House but ultimately felt that she needed to make an attempt.
"I'm not entirely sure the prospects of it and I want to be completely honest with you all on that," she said at the town hall. "We will work it, we will try, but I simply just could not allow us to let this happen without at least trying."