AOC Says Arizona Deserves 'Strong Democrat' After Donors Pull Plug on Krysten Sinema
New York Democratic Representative Alexandria Ocasio-Cortez recently said she felt the state of Arizona should be represented by a "strong Democrat" and she believed Senator Krysten Sinema isn't that person. Ocasio-Cortez's comments came after some donors signaled that they would back a primary challenger to the Arizona senator.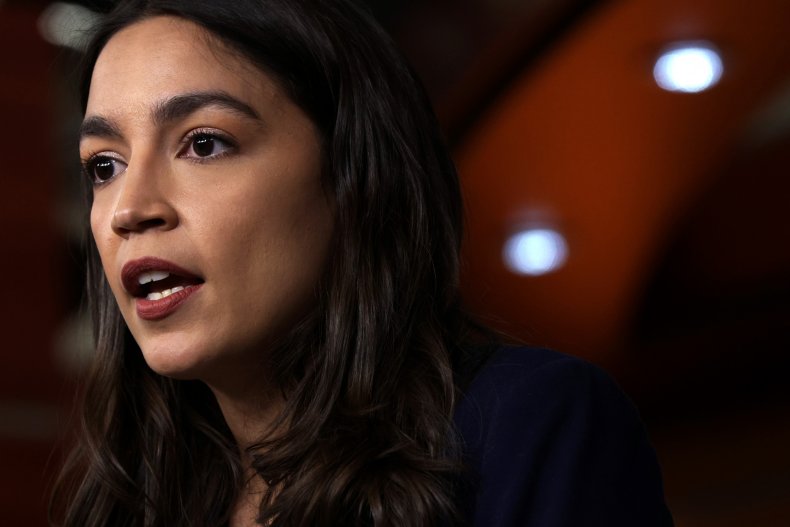 On Wednesday evening, Ocasio-Cortez appeared on MSNBC where she attacked Sinema saying, "I don't believe she's really given a compelling case as to why she should be renominated as the Democratic nominee for the United States Senate in Arizona."
The New York congresswoman went on to criticize the Arizona senator for a number of positions she's taken and votes she's cast.
"She has proven herself an obstacle to the right to vote in the United States. She is not an ally on civil rights," Ocasio-Cortez said. "It is becoming a precipice and rather contributing to the threat that we have in stabilizing our democracy. She is not standing up to corporate interests. In fact, she is a profound ally to them. I believe that she is not doing what voters in Arizona sent her to do."
When asked by host Mehdi Hasan whether she would be supportive of a possible primary challenger to Sinema, such as Arizona Representative Ruben Gallego, Ocasio-Cortez answered in the affirmative.
"If it came down to someone like Ruben Gallego and Krysten Sinema, I think that would be the easiest decision I would ever have to make," she said "There is no comparison. This is a state that deserves to be represented by a strong Democrat that is allied with working families and understands that we need to protect the rights of the marginalized. That understands that now is not the moment to stick up for corporations but rather it's time to stand up for working people. And we need someone that has more allegiance to the actual people of this country than special interests."
Ocasio-Cortez isn't the only person open to a possible primary challenger to the senator. Some people who had financially supported the senator in the past are looking for other Democrats to face off against the senator in 2024.
One person who donated to the senator in the past voiced their frustration with the senator to CNBC.
"I have given up really trying to understand Sinema's motivations for the way she votes." This person, who did not want to be named, went on to say, "And at a certain point, I don't care. I just know if there is an alternative I will back them. And I know other people feel that way."
Additionally, prior to Sinema's vote on the filibuster, 70 major donors sent a letter to the senator threatening to "back alternatives for your seat who will do the right thing for our country." They even went so far as to suggest that their money donated to her campaign in 2018 be given back.
One name that this consistently been mentioned as a possible challenger to Sinema in the 2024 Democratic primary is Gallego, currently the 7th District congressman from Arizona.
Earlier this month, Sinema and Democratic West Virginia Senator Joe Manchin joined with Republicans in voting against changing the filibuster rules, a change that was intended to allow for voting rights legislation to be passed.
Newsweek reached out to Sinema's office but did not hear back before publication.