AOC Says It's 'Absolutely Wild' Members of Congress Can Buy and Sell Stocks
Rep. Alexandria Ocasio-Cortez has described the fact that members of Congress are permitted to buy and sell stocks as "absolutely wild."
The Democratic congresswoman called for an end to the practice after Senator Rand Paul revealed that his wife had bought stock in a company that makes a drug to treat COVID-19. The Kentucky Republican made this disclosure more than a year late.
According to The Washington Post, Kelley Paul bought the stock in Gilead Sciences, which makes the antiviral drug remdesivir, on February 26, 2020—before the U.S. public had fully grasped the severity of the coronavirus outbreak and before it was declared a pandemic by the World Health Organization.
Rand's disclosure of the purchase on Wednesday came 16 months after the 45-day reporting deadline required by the STOCK Act.
The delayed disclosure prompted a backlash, raising questions over whether Paul's family had sought to profit from information that wasn't public.
Walter Shaub, a former director of the U.S. Office of Government Ethics, tweeted: "Members of Congress shouldn't be allowed to buy and sell stocks."
Ocasio-Cortez shared Shaub's tweet, adding: "It is absolutely wild that members of Congress are still allowed to buy and sell individual stock. It shouldn't be legal."
She added: "We've introduced legislation to end the practice, but as one can imagine it's a very uphill battle to pass. This shouldn't even be controversial though!"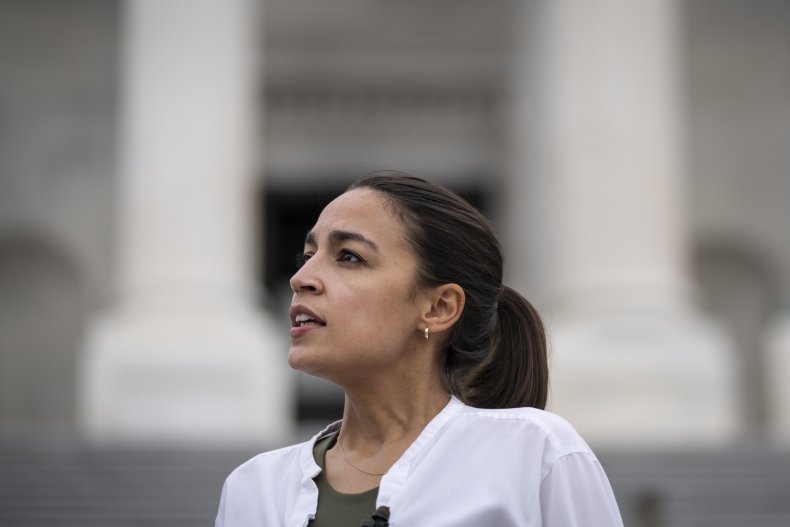 Ocasio-Cortez and two Democratic colleagues, Rep. Raja Krishnamoorthi and Rep, Joe Neguse, introduced the Ban Conflicted Trading Act earlier this year to prohibit members of Congress and senior congressional staff from using their positions for personal financial gain by trading individual stocks and investments.
The move came after allegations that several senators had sold stocks based on information received in closed-door briefings about COVID-19, prompting investigations.
Paul's spokeswoman Kelsey Cooper said in a statement provided to Newsweek that the senator had completed a reporting form for Kelley Paul's investment last year—but had recently learned, while preparing an annual disclosure, that it had not been transmitted.
"Last year Dr. Paul completed the reporting form for an investment made by his wife using her own earnings, an investment which she has lost money on," Cooper said. "This was done in the appropriate reporting time window. In the process of preparing to file his annual financial disclosure for last year, he learned that the form was not transmitted and promptly alerted the filing office and requested their guidance. In accordance with that guidance he filed both reports [on Wednesday]."
Cooper has not responded to additional questions asked by Newsweek.
Shaub wrote on Twitter that Paul had failed to disclose his wife's purchase "after he got a COVID briefing and before the public understood the threat. His spokesperson says he realized this violation of law while completing an annual report, which he submitted Wednesday but was due ... May 15."
He added: "He likely got two 45-day extensions for the annual report. Reporters should ask him what justification he gave for the annual report. They should also ask why the investigation of other Senators for COVID-related insider trading didn't remind him to disclose the stock purchase."
Ocasio-Cortez's office has been contacted for additional comment.