AOC Says Lawmakers Don't Have Time to Review $2.5T Spending Bill Before Voting on It
Representative Alexandria Ocasio-Cortez spoke out against congressional leaders as lawmakers rushed to pass a $2.5 trillion spending bill and provide economic relief to millions of Americans.
The progressive Democrat expressed concern that because members of Congress had yet to receive the massive 5,593-page bill as of early Monday afternoon, they would not have enough time to properly review the legislation before it is brought to a vote later in the day.
"Congress is expected to vote on the second largest bill in US history *today* - $2.5 trillion - and as of about 1pm, members don't even have the legislative text of it yet," Ocasio-Cortez tweeted on Monday.
"It's not good enough to hear about what's in the bill. Members of Congress need to see & read the bills we are expected to vote on," she added. "I know it's 'controversial' & I get in trouble for sharing things like this, but the people of this country deserve to know. They deserve better."
The freshman congresswoman from New York has been known to speak out against other congressional lawmakers in the interest of those she represents.
House Democrats filed a mammoth omnibus spending bill, which includes $900 billion in emergency coronavirus relief, on Monday afternoon, hours before the package is expected to be considered in the House.
The bill is set to be one of the largest pieces of legislation ever voted on in Congress, but lawmakers will have only a short period to review it before voting.
"As I prepare to depart the House after 32 years of service, I could not be more pleased that we are concluding this Congress with a bipartisan agreement to provide the certainty of full-year funding for all of government and urgently-needed coronavirus relief to save lives and livelihoods," House Appropriations Committee Chairwoman Nita Lowey said in a press release.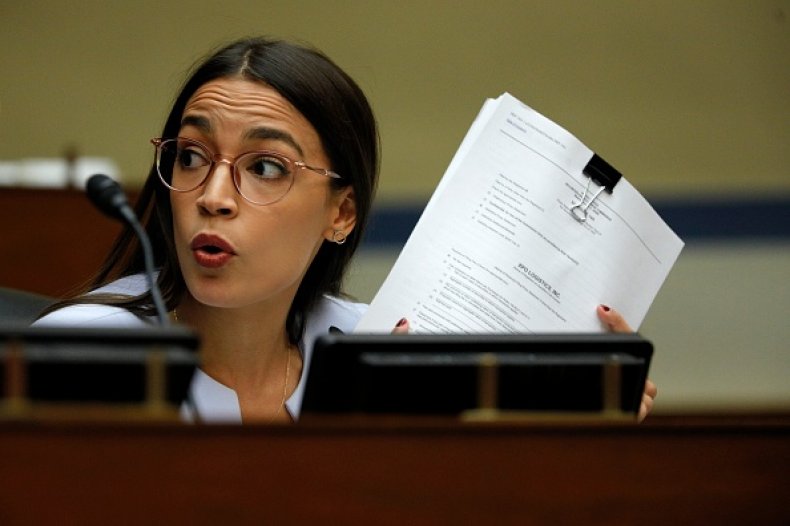 The release of the year-end legislation comes as the White House and Congress rush to complete numerous unresolved tasks before breaking for the holidays. On Sunday, lawmakers reached an agreement on an economic relief package, ending a nearly nine-month-long stalemate, after pushing the deadline to strike a long-awaited deal.
The $900 billion economic relief component has garnered the most attention. It is significantly smaller than the $2.2 trillion package passed in March, but it is expected to include $600 stimulus checks, federal unemployment benefits, assistance to small businesses and funding for transportation, vaccines and education.
Apart from the relief package, the colossal bill will include funding for federal agencies through September 2021 and the extension of tax breaks for businesses.
The House was planning to vote on the measure Monday, and a Senate vote could come late in the evening. Senate Majority Leader Mitch McConnell said lawmakers are "going to stay here until we finish tonight."
If Congress fails to pass the bill, a government shutdown would begin at midnight.
Newsweek reached out to the House Appropriations Committee for comment but did not hear back before publication.