Congresswoman Alexandria Ocasio-Cortez called the proposed $1 billion cut to the New York Police Department's budget "a disingenuous illusion" and said it is does not go far enough to defund the police.
"Defunding police means defunding police. It does not mean budget tricks or funny math. It does not mean moving school police officers from the NYPD budget to the Department of Education's budget so that the exact same police remain in schools," Ocasio-Cortez said in a statement.
On Tuesday, New York City Mayor Bill de Blasio and the City Council reached a deal to cut $1 billion from the NYPD's $6 billion operating budget, with plans to reinvest those funds in youth and social services. De Blasio called the amendments "real distribution."
However, about half of the proposed cuts will be shifting school safety and crossing guards from the police department to the Department of Education.
There has been increasing pressure on the city to reduce spending on the police budget in the wake of George Floyd's death and the subsequent civil unrest that has gone on for over a month in protest of police brutality.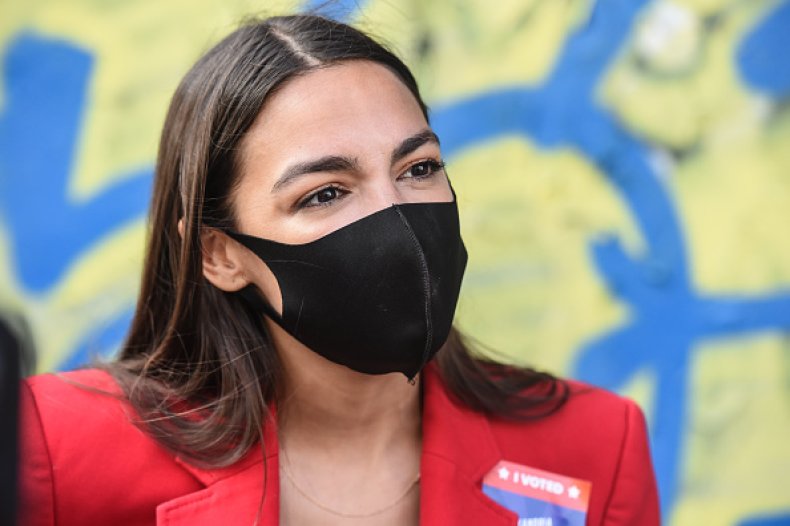 When de Blasio proposed the plan on Monday, he said the plan would "achieve a billion dollars in savings for the NYPD and shift resources to young people, to communities, in a way that would help address a lot of the underlying issues that we know are the cause of so many problems in our society."
According to the Gotham Gazette, the agreement would also cancel an incoming class of 1,163 cadets and include a $350 million cut to overtime spending, which combined account for about $512 billion of the proposed cut.
Debate over what defunding the police means has dominated conversation among public officials with establishment Democrats arguing for reform over abolition.
"It does not mean counting overtime cuts as cuts, even as NYPD ignores every attempt by City Council to curb overtime spending and overspends on overtime anyways. It does not mean hiring more police officers while cutting more than $800M from NYC schools. If these reports are accurate, then these proposed 'cuts' to NYPD's budget are a disingenuous illusion. This is not a victory. The fight to defund policing continues," Ocasio-Cortez wrote.
When asked what defunding the police looks like, the congresswoman's response over social media went viral earlier this month.
"It looks like a suburb. Affluent white communities already live in a world where they choose to fund youth, health, housing, etc more than they fund police," she wrote on Instagram. "The communities have lower crime rates not because they have more police, but bc they have more resources to support healthy society in a way that reduces crime."
Newsweek reached out to Ocasio-Cortez for comment but did not receive a response in time for publication.