AOC Says Ted Cruz Doesn't 'Believe in Evolution' After Pair Spar Over Pence Leading Coronavirus Response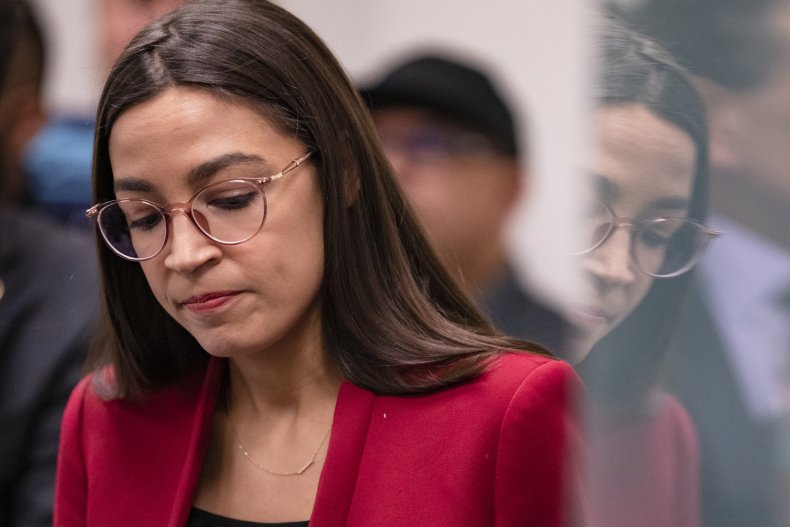 On Friday, New York Democratic Representative Alexandria Ocasio-Cortez called out Texas Republican Senator Ted Cruz, saying that he doesn't "even believe in evolution."
"Sen. Cruz, while I understand you judge people's intelligence by the lowest income they've had, I hold awards from MIT Lincoln & others for accomplishments in microbiology. Secondly, I'm surprised you're asking about chromosomes given that you don't even believe in evolution," Ocasio-Cortez wrote in a tweet response.
This comes amid the two trading jabs following Ocasio-Cortez's reaction to a tweet about Vice President Mike Pence leading the White House's response to the coronavirus, officially known as COVID-19.
"Mike Pence literally does not believe in science. It is utterly irresponsible to put him in charge of US coronavirus response as the world sits on the cusp of a pandemic. This decision could cost people their lives. Pence's past decisions already have," Ocasio-Cortez wrote in her initial tweet on Wednesday.
In a tweet, she then detailed what she meant, referring to Pence's past decisions during his time as governor of Indiana. "As governor, Pence's science denial contributed to one of the worst HIV outbreaks in Indiana's history. He is not a medical doctor. He is not a health expert. He is not qualified nor positioned in any way to protect our public health," Ocasio-Cortez wrote as a follow-up to her own tweet.
Cruz then responded to Ocasio-Cortez's tweet by saying, "as you are speaking as the oracle of science, tell us, what exactly is a Y chromosome."
In addition to Ocasio-Cortez saying that Cruz doesn't "even believe in evolution," she added, responding to her own tweet, an article from Quartz.com, which details an award she won at the International Science and Engineering Fair in 2007.
"Sincerely, an Intel global finalist, a fmr [former] multi-year intern for Sen. Kennedy, a cum laude dual major in Economic and International Relations, a fmr Educational Director for national organization, Who to you is "just a bartender," And also your colleague," Ocasio-Cortez wrote.
The dispute between the two began following the announcement on Wednesday that Pence had been appointed leader of the U.S.'s response to the COVID-19 outbreak. Trump's administration has continued to downplay the severity of the outbreak, tweeting that the "USA is in great shape."
Despite the views of the virus, on Friday the World Health Organization (WHO) increased its risk assessment of COVID-19 to "very high," and warned government to not underestimate the threat.
COVID-19 originated in Wuhan, China, but has spread to a number of different countries across the globe. According to a February 27 report by WHO, there are currently 82,294 confirmed cases globally, and 78,630 confirmed cases in China. In the U.S. there are 59 confirmed cases.