AOC Slams Chamber of Commerce As 'Secretive' and 'Bizarre' After It Urges End to COVID UI Benefits
Representative Alexandria Ocasio-Cortez, a New York Democrat, took aim at the U.S. Chamber of Commerce, calling it a "secretive" and "bizarre" lobbying group after it urged lawmakers to repeal supplemental weekly unemployment benefits.
The Chamber of Commerce, a business lobbying group that generally is more supportive of Republican candidates, blamed the extra $300 in weekly federal unemployment insurance (UI) that was approved as part of President Joe Biden's American Rescue Plan in early March for the worse than expected job gains the country saw in April. Some Republican lawmakers also quickly blamed the slower than expected job growth on the extra unemployment benefits millions of Americans are currently receiving.
"Fun fact: the US Chamber of Commerce is a secretive business lobby that supported a $3M effort to primary me out of office last year bc I stand up to Wall Street. (They lost) Wal-mart was outed as a secret client," Ocasio-Cortez tweeted on Friday afternoon.
"If UI > wages, the solution is to actually pay a living wage," the progressive Democrat added, suggesting that companies should raise wages so that workers would not be able to earn more on unemployment.
In a follow-up post, she shared a link to a 2010 article from the progressive magazine Mother Jones that alleged the lobby group falsely inflated its membership numbers.
"If you're interested in learning more about their secretive/bizarre lobbying operation, check out this archived piece from @MotherJones," the New York congresswoman wrote. "'The Chamber had been routinely inflating its membership numbers by 900 percent,'" she added, quoting from the article she linked.
The April jobs report from the Department of Labor showed that the U.S. economy only added about 266,000 new jobs last month, far lower than the 1 million predicted by the Dow Jones' projection. In response to the report, the Chamber of Commerce said the government should end additional unemployment payments, suggesting many Americans simply prefer not to work.
"One step policymakers should take now is ending the $300 weekly supplemental unemployment benefit," the lobbying group said. "Based on the Chamber's analysis, the $300 benefit results in approximately one in four recipients taking home more in unemployment than they earned working."
In response to Ocasio-Cortez's criticism, Kasper Zeuthen, a spokesperson for the Chamber of Commerce, told Newsweek in an email that it was looking out for American companies and workers.
"It is no secret that our focus is on what is best for America's companies and their workers – and we should all be focused on how we can help our country's recovery and create more jobs," he said.
Some Republican lawmakers shared a similar perspective to that of the lobby group.
"Systematically paying unemployment benefits that are more than a person makes working doesn't create an environment that's particularly conducive to going back to work," Senator Pat Toomey, a Pennsylvania Republican, told Fox News in a Friday interview.
Biden administration officials pushed back against this analysis, noting that some of the strongest job growth was in the hospitality and leisure sector. They contended that these industries generally hire lower wage workers and would be the most likely to be impacted if people were simply choosing to stay on unemployment instead of seeking jobs.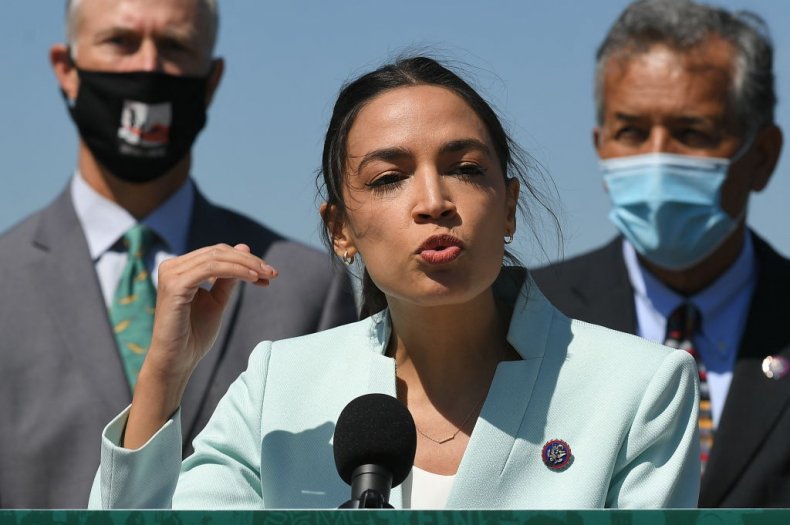 "This month's report, as far as leisure and hospitality—which includes restaurants—saw the most significant gains," Secretary of Labor Marty Walsh told Fox News. "Lots of restaurants weren't open full time until recently," he said, noting that restaurants are open at full capacity in just about three-quarters of the country.
Treasury Secretary Janet Yellen shared a similar perspective.
"If the unemployment bonus was slowing down hiring one would expect lower job growth in states and sectors where unemployment insurance is particularly high. In fact, what one sees is the exact opposite," Yellen said.