AOC Slams GOP for Green New Deal 'Lies' During VP Debate, Says it Will Be a Massive Job Creator
During the vice-presidential debate, Republican Vice President Mike Pence repeatedly referred to the Green New Deal (GND) as a centerpiece of Democratic presidential nominee Joe Biden's platform and claimed that it would kill American jobs.
However, New York Democratic Representative Alexandria Ocasio-Cortez posted on Twitter during the debate: "The Green New Deal is and has been lied about nonstop, and yet is STILL popular. It's a massive job-creation and infrastructure plan to decarbonize & increase quality of work and life. It's okay to call the GOP out on those lies just as we call them out on all their other lies."
The GND is a proposed package of laws focused on virtually eliminating U.S. greenhouse gas pollution by 2030 while also creating new jobs by investing in clean, renewable and zero-emission energy sources that can provide all of the nation's energy needs by the same year.
Biden's campaign website states that the candidate believes the Green New Deal is "a crucial framework for meeting the climate challenges we face." During the debate, Pence said the GND "literally would crush American jobs,"
In December 2019, Scientific American wrote that its independent review of the GND suggested that it could rapidly lower carbon dioxide emissions responsible for climate change while also expanding employment over the next three decades by an additional 35 to 72 million "job years."
A job year is basically a different way of measuring job growth. As The Globe and Mail, a Canadian newspaper, explained, "One job for one year is one 'job year.' If that job continues for another 12 months, it's two 'job years.'"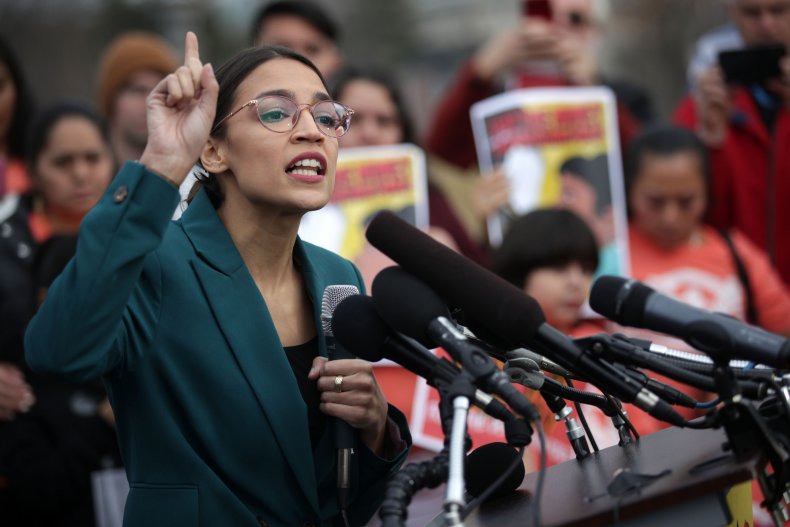 Critics of the GND claim that its proposal to tax carbon emissions and transition to all-green energy sources would create job losses, particularly among fossil fuel companies, and potentially slow the economy by deepening the debt and driving jobs overseas.
The conservative-leaning Heritage Foundation also says the GND has an unrealistically fast goal in its desire to transition entirely to clean energy within less than a decade, especially since most travel is fueled through non-renewable energy sources. Forcing entire energy grids and transportations to go "green," the Heritage Foundation argues, will increase costs for household energy, everyday essentials and travel.
However, while the 14-page GND is short on specific financial details, the aforementioned review states that the plan would create more jobs than it loses.
In 2018, about 9.2 million Americans, approximately 5.7 percent of the U.S. workforce worked in energy industry jobs, according to Scientific American, with 4.3 million of those jobs residing within non-green "supply-oriented" energy fields such as fossil fuels, natural gas, coal and woody biomass.
While the GND would phase many of these jobs out over the coming decade, the review estimated that the GND could create nearly 12 million jobs by 2030, including jobs in heating, ventilation, air-conditioning and refrigeration systems, energy, environmental management, smart controls and industrial-machinery manufacturing of new technologies such as high-efficiency motors and variable-speed drives.
However, the publication also said that job growth under the GND could be significantly slowed depending on just how high its carbon tax is set. Too high, and some U.S. regions, like the Pacific and Northwest Central regions, could end up losing more jobs. Regardless, the publication said the rest of the U.S. would still see tens of millions of new jobs created over the next three decades under the GND.
Mark Jacobson, a professor of civil and environmental engineering at Stanford University who authored a study on renewable energy sources and job creation, told the science and technology website Inverse that the GND would also create massive savings in reduced energy and health costs as well as the money saved from fighting off the worst environmental effects of climate change.