AOC Slams Washington Redskins, Says 'Change Your Name' if Team Wants to 'Really Stand For Racial Justice'
The Washington Redskins joined other major sports teams and people across the globe Tuesday when it tweeted a blank, black photo with a hashtag of "BlackOutTuesday." The gesture was to show solidarity in protesting last week's killing of George Floyd in the hands of Minneapolis police.
It didn't take long for New York City Rep. Alexandria Ocasio-Cortez to attack the NFL team for the post, saying if the team really wants to help change social justice, it should start by looking into a mirror.
"Want to really stand for racial justice? Change your name," Ocasio-Cortez wrote in response.
Ocasio-Cortez's tweet was short and to the point for an issue the Redskins have faced for decades.
Native American groups in the late 1960s began efforts to end any harmful stereotypes or images of Native American life, especially in the sports world. By the early 1970s, there became a growing plea from activists for the Redskins to drop their name, or change its mascot altogether, according to a detailed timeline in The Washington Post.
Although requests for sports teams to change their mascots from Indians and similar names somewhat dissipated throughout the 1980s, it began picking up steam again following the 1991 season, when the Redskins advanced to the Super Bowl XXVI in Minneapolis.
About 3,000 demonstrators showed up at the game to protest the Redskins name—the largest such protest at the time. Later that year, a Native American group filed a petition to have the team's nickname removed from trademark.
A federal appeals board sided with the petitioners, but the Redskins appealed the ruling. The board ruled that the team's name was belittling to Native Americans.
In 2004, a poll of 768 self-identified Indians showed that only nine percent of them were offended by Washington's nickname, and it's a survey that owner Daniel Snyder has used to this day as a way to defend the Redskins organization and brand.
Since then, and even before then, many colleges and universities have dropped or changed nicknames. Miami University in Ohio changed its named from Redskins to Redhawks.
Colleges and universities mostly changed their nicknames and mascots, however, because the NCAA announced in 2005 that it would ban all teams from postseason play if they had "hostile or abusive" mascot names. Though the Florida State Seminoles remain, other teams around the country eventually changed. For example, the Arkansas State University Indians became the Red Wolves—among many who changed nicknames.
Lawsuits have continuously been filed against the Washington Redskins, but the organization has never wavered. Snyder even said in 2013 that he would never change the team's name.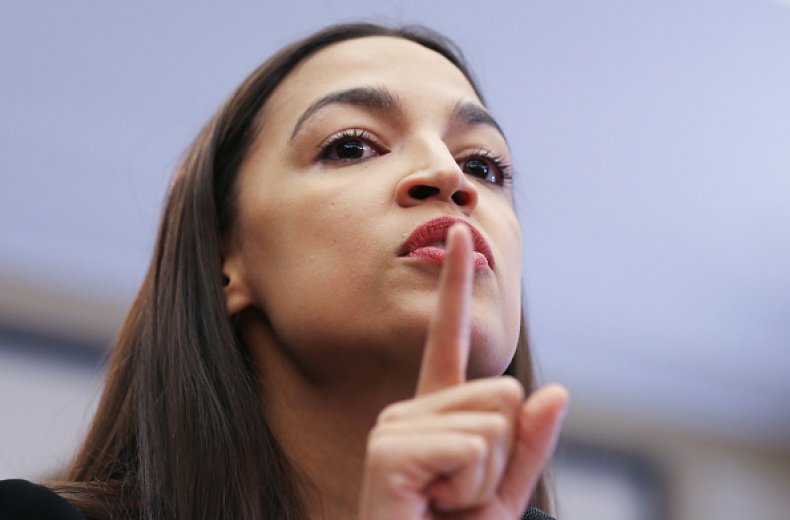 U.S. senators and representatives have often threatened lawsuits to force the team to change the team's name, and President Barack Obama in 2013 even supported changing the team's name.
"If I were the owner of the team and I knew that there was a name of my team—even if it had a storied history—that was offending a sizeable group of people, I'd think about changing it," Obama said.
Lawmakers and talking sports heads still haven't given up on calling for the football team from the nation's capital to make a change, and none have gotten anywhere so far.
Ocasio-Cortez's public remarks on Tuesday are just the latest in five decades worth of challenging it. So far her tweet has drummed up nearly 200,000 likes in about an hour. Whether it carries weight beyond that remains to be seen.