Democratic Congresswoman Alexandria Ocasio-Cortez has started a petition demanding that one of President Donald Trump's senior advisers resign.
Ocasio-Cortez shared the petition on her Twitter account Wednesday morning, calling for Stephen Miller, one of Trump's top advisers, to leave his post after a report published by the Southern Poverty Law Center (SPLC) revealed Miller had sent hundreds of emails to Breitbart editors that pushed the right-wing media outlet toward stories involving white nationalists and anti-immigration policies.
According to the SPLC report, Miller's emails also touted some conspiracy theories favored among alt-right figures and gave Breitbart staffers tips on how to cover stories related to immigration and crime involving minority groups.
"A white nationalist is currently serving as a top advisor to the President of the United States," the petition on a webpage by Ocasio-Cortez states. "This man cannot serve in the White House. Sign your name to demand his resignation immediately."
The petition asks for a first name, email address and ZIP code, and is paid for by Ocasio-Cortez for Congress.
Ocasio-Cortez tweeted, "Stephen Miller must resign. Now."
"Each day we allow a white nationalist to be in charge of US immigration policy is a day where thousands of children & families lives are in danger," she tweeted. "This year alone, under Miller's direction, the US has put almost 70,000 children in custody."
Ocasio-Cortez on Tuesday, shortly after SPLC released its report, attacked Miller's immigration policies and called for him to step down. According to the New York Times, Miller is the architect behind the Trump administration's zero-tolerance policy which led to thousands of children being separated from their families at the U.S.-Mexico border.
Miller also reportedly supports Trump's travel ban that limits citizenship for immigrants entering legally and lowering the number of refugees that can be let into the United States.
"Stephen Miller, Trump's architect of mass human rights abuses at the border (including child separation & detention camps w/ child fatalities) has been exposed as a bonafide white nationalist," she wrote. "He's still at the White House shaping US immigration policy. Miller must resign. Now."
Democratic Congresswoman Ilhan Omar on Tuesday similarly also called on Miller to resign.
"As I said earlier this year: Stephen Miller is a white nationalist. And now we have the emails to prove it," Omar tweeted. "This type of racism and hatred has no place in our government. Miller needs to step down. Now."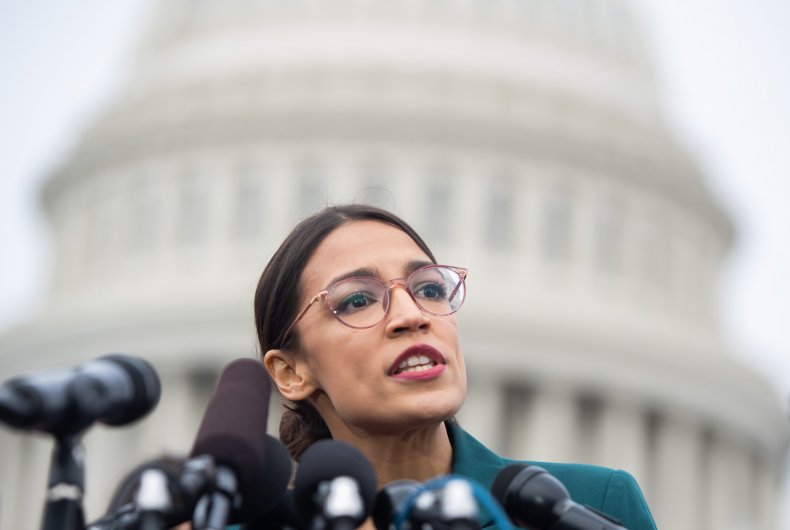 The SPLC report states that the emails were sent between March 2015 and June 2016 when Miller worked for then-Alabama Senator Jeff Sessions and then moved to work for then-presidential candidate Donald Trump's campaign as an adviser. Miller now works in the same capacity for Trump at the White House.
The White House responded to SPLC's report by ripping the nonprofit advocacy group.
"The SPLC, however, is an utterly-discredited, long-debunked far-left smear organization that has recently been forced—to its great humiliation—to issue a major retraction for other wholly-fabricated accusations," the statement reads. "They libel, slander, and defame conservatives for a living."