AOC, Ted Cruz Co-Sign Letter Blasting NBA For Its Support of China Instead of 'American Values'
Sports in America have often been a catalyst to help heal wounds or serve as a diversion for people to get past a tragedy. On Wednesday, two high-profile Washington politicians teamed up to bash a major sports league in America for the betterment of democracy.
Texas Sen. Ted Cruz and New York Rep. Alexandria Ocasio-Cortez—polar opposites on the political landscape—joined forces in a bipartisan effort to slay the National Basketball Association's stance regarding its coziness with China versus free speech in America.
For starters, the NBA this week has dealt with fallout of a tweet from one of its team's general managers—Daryl Morey of the Houston Rockets—who wrote that he stood behind the pro-democracy supporters in Hong Kong.
The backlash has snowballed on both sides of the issue. First, the NBA and Houston Rockets alike separated themselves from Morey's comments. While a majority of NBA players and key administrative personnel remained mum, the outside noise from many fans and both major political parties in the States supported Morey's free speech, as well as his comments supporting a pro-democracy Hong Kong.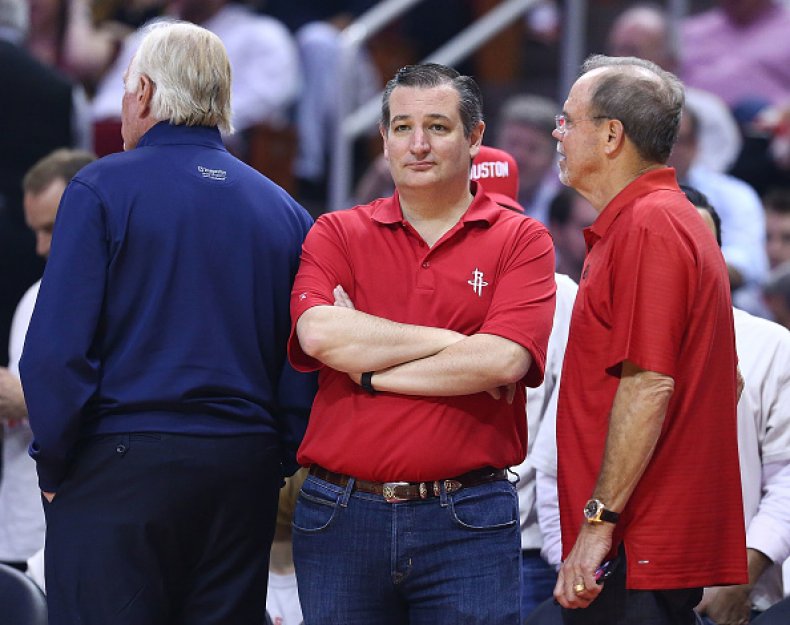 Two prominent NBA title-winning coaches who have consistently been critical of U.S. President Donald Trump—Gregg Popovich of the San Antonio Spurs and Steve Kerr of the Golden State Warriors—were blasted by the president Wednesday for not taking a hard stance for the pro-democracy protests, per this ESPN report.
Since Morey's tweet over the weekend, Chinese TV networks have stated they will no longer televise Rockets games, nor sell any of that team's merchandise. Chinese officials stated they will pull sponsorships with the NBA. The economic impact could reach into billions of dollars.
Despite the NBA's globalization efforts, one of its biggest partners, China, has driven a wedge between the basketball league and its home country's ability to speak freely in support of Hong Kong's wish to have free democratic rights. The NBA has not vocally stated it supports either China or Hong Kong, and lawmakers on both sides of the aisle in Washington have noticed.
In the letter issued to the NBA on Wednesday, a handful of elected officials said the NBA "has caved to Chinese government demands for contrition."
"We are deeply concerned that individuals associated with the league may now engage in self-censorship that is inconsistent with American and the league's stated values," the letter reads.
It goes on to say the recent incident will intimidate American people and businesses by China's government.
The letter acknowledges there are lucrative dollars and partnerships between China and the NBA, and said the NBA should have "anticipated challenges" of doing business with a country run by a "repressive single party government."
The letter from lawmakers went on to take a swipe at NBA players.
"NBA players have a rich history of speaking out on sensitive topics of social justice and human rights inside the United States, and the NBA takes pride in defending their right to do so," the letter states.
They go on to say that while it may be easy to defend the freedom of speech "when it costs you nothing," equivocating that same sentiment "when profits are at stake is a betrayal of fundamental American values."
The lawmakers' letter said that when it's imperative Americans would stand together to stand for free speech, the NBA "sold out" Morey as an American citizen.
"Unless American businesses aggressively confront this intimidation campaign, the Chinese government will increasingly punish free speech outside China's border," the letter read.
The letter addressed to the top brass of the NBA was signed by U.S. Senators Ted Cruz (R-TX), Tom Cotton (R-AR), Ben Sasse (R-NE) and Ron Wyden (D-KS), as well as Representatives Alexandria Ocasio-Cortez (D-NY), Mike Gallagher (R-WI), Tom Malinowski (D-NJ) and Jim Banks (R-IN).