AOC Won't Attend Biden's Address, Worries He's Underfunding Progressive Agenda
Democratic New York Representative Alexandria Ocasio-Cortez said she won't attend President Joe Biden's congressional address next week because COVID-19 protocols will keep all but the top congressional leadership from attending in-person.
She revealed this during her monthly virtual town hall, which she held Friday evening. During the virtual event, she praised the Biden Administration for being more progressive than she expected, but worried that Biden isn't spending enough to achieve his ambitions.
She also worried that Senate Democrats are undermining the administration's goals.
"President Biden has definitely exceeded the expectations that progressives had," she said. "I think a lot of us expected a much more conservative administration."
However, when whether congressional Democrats would maintain unity after Biden's first 100 days in office, she responded, "I do think that the majority of the tension within the Democratic Party lies in the Senate."
Specifically, she called it disappointing and shocking that in early March, eight members of the Senate Democratic caucus voted against Vermont Senator Bernie Sanders' attempt to override the Senate parliamentarian and include a $15 minimum wage in Biden's stimulus bill.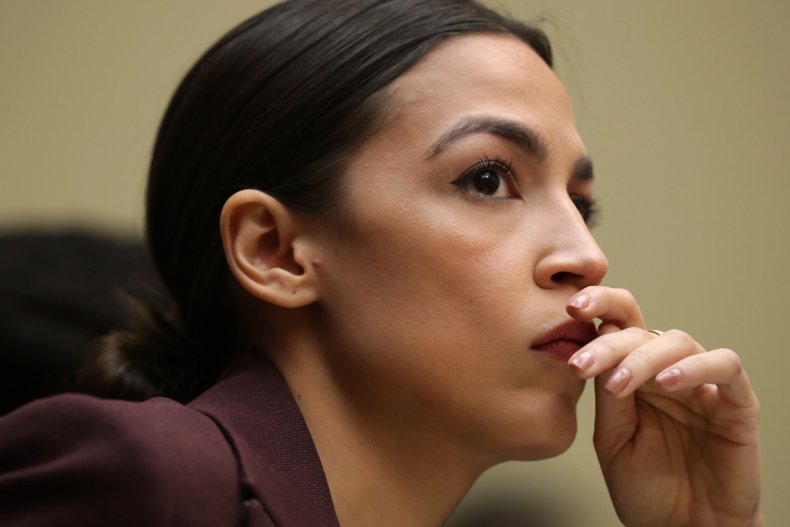 She added that the Biden administration has demonstrated a lot of "willingness and flexibility" to incorporate progressive goals into its proposed legislation. However, she said that the infrastructure bill will be "a key indicator" of the administration's true legislative ambitions.
"I think the infrastructure bill is too small," she said. "I have real concerns that the actual dollars and cents, and programmatic allocations of the bill, don't meet the ambition of that vision, of what's being sold."
Biden has called his $2.25 trillion infrastructure plan the "America Jobs Plan." He has aligned it both with his campaign slogan to "build back better" from the pandemic as well as his pledge to establish the nation's economic future on renewable energy.
While $213 billion of Biden's plan would go towards building and renovating two million homes and living units nationwide, Ocasio-Cortez has said this isn't enough. In a late March interview, she said the New York City public housing system alone would need $40 billion just to get its dwellings up to code.
"If we're looking at ideals and what we think is the actual investment that can create tens of millions of good union jobs in this country, that can shore up our health care our infrastructure, our housing—and doing it in a way that draws down our carbon emissions, to help us get in line with the IPCC standards—we're talking about realistically $10 trillion over 10 years," Ocasio-Cortez said.
Biden's bill would invest $621 billion towards improving all manner of transportation routes and investing in electric vehicles. An additional $400 billion would go towards caregiving for the elderly and disabled.
His plan would invest $300 billion towards energy-efficient innovations in manufacturing. It would also put $180 billion towards climate change technology research, $111 billion towards rebuilding water infrastructure and $100 billion each towards schools, digital infrastructure and workforce development.
Biden would fund the plan by doubling the current capital gains tax rate from its current 20 percent to 39.6 percent for Americans earning over $1 million a year.
Next Wednesday, Biden will address Congress for the first time in his presidency.
"I'd love to be there," Ocasio-Cortez said, but she said House COVID-19 protocols will put an "extreme limitation" on those allowed to attend in-person.
Only 200 people will be allowed inside the House chamber when he gives his address, including senior congressional leadership.
Nevertheless, the New York legislator said she'd be paying special attention to any mentions of canceling student debt, creating union jobs for climate change and Biden's plan to help the estimated 11 million undocumented immigrants in the U.S. become citizens.