Apartment Building Housing Mostly Elderly Residents Destroyed in Fire, Killing 46
A massive fire in a Taiwanese apartment building early Thursday killed 46 people and injured at least 41, authorities said.
The blaze began around 3 a.m. in Kaohsiung, and flames and smoke shot out from the lower floors of the 13-story building while firefighters attempted to contain the fire from the street and aerial platforms, the Associated Press reported.
Fatalities mounted throughout the day, with rescue workers searching the mixed-use commercial and residential building. Many of the 40-year-old building's inhabitants were elderly and lived alone in very small spaces, according to local media. Many of the residents had physical disabilities
In the late afternoon, 32 bodies confirmed dead were sent to the morgue, and 14 more were sent to the hospital despite showing no signs of life. Official confirmation of death is made at the hospital in Taiwan.
"Facing this serious accident, we extend our deepest condolences to the victims, and we wish the injured a speedy recovery," Taiwanese President Tsai Ing-wen wrote on Facebook.
For more reporting from the Associated Press, see below.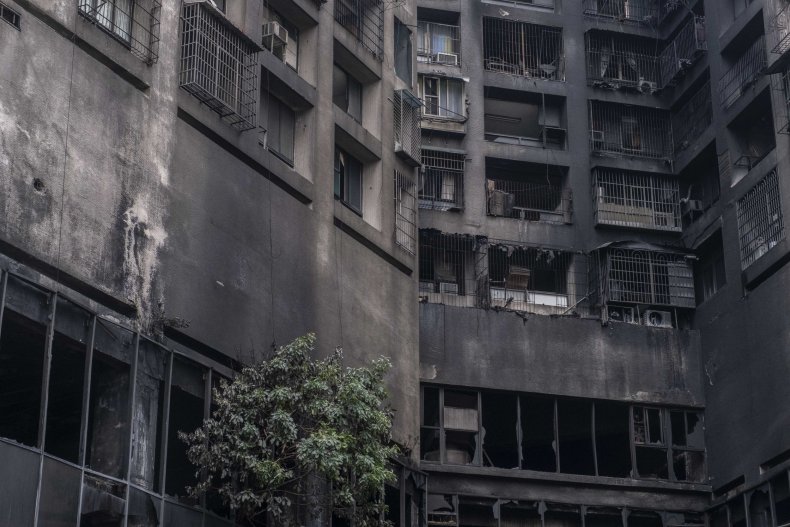 After daybreak, firefighters could be seen spraying water into the middle floors of the still smoldering building from high aerial platforms. One woman, who was not identified, said on Taiwanese TV that her 60- to 70-year-old parents were still inside.
The building's age and piles of debris blocking access to many areas complicated search and rescue efforts, officials said, according to Taiwan's Central News Agency.
The building had 120 residential units on the upper floors, as well as a closed movie theater, abandoned restaurants and karaoke clubs below them, the Central News Agency said.
Fire extinguishers had been installed last month, but only three per floor because the residents could not afford to pay more, the United Daily News, a major newspaper, reported.
The fire appeared to have started on the ground floor, Taiwanese media said.
The United Daily News said that investigators were focusing on a first-floor tea shop whose owner reportedly fought with his girlfriend on Wednesday. They had not ruled out arson, the newspaper said.
A 1995 fire at a nightclub in Taichung, Taiwan's third-largest city, killed 64 people in the country's deadliest such disaster in recent times.