NBC announced today that it will broadcast a televised town hall meeting with President Donald Trump on Thursday night, which will compete with ABC's own town hall with his opponent Joe Biden on the same night and time of 8:00 p.m. Eastern. Comedy mastermind Judd Apatow was one of the first high-profile names to respond to the news.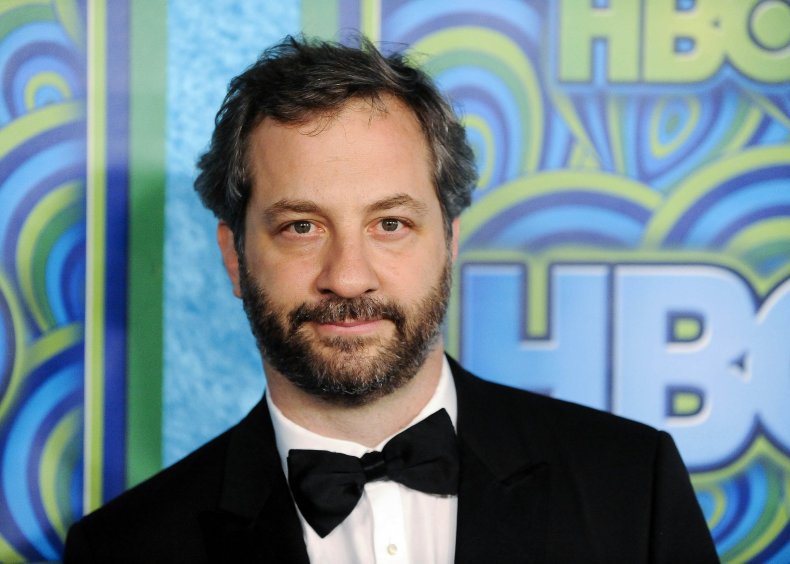 A mega-successful producer/director/writer, Apatow took to Twitter, where he offered some advice for the town hall moderator Savannah Guthrie. Addressing the Today show co-anchor directly, Apatow suggested: "Maybe confront him about lies and corruption and racism. Bring the receipts. Ask follow up questions then more follow up questions. Our democracy is at stake. Don't be soft. Don't make this an entertainment program. Make it better than a debate."
Apatow carries a substantial amount of clout in the entertainment industry, as he's been behind some of the biggest comedies of the past twenty years. Among his many directing credits are The 40-Year-Old Virgin, Knocked Up, and this year's The King of Staten Island. He has been a producer on even more hits, including The Cable Guy, Anchorman: The Legend of Ron Burgundy, Superbad, Pineapple Express, Forgetting Sarah Marshall, Walk Hard, Get Him to the Greek, and Bridesmaids, among several others. He's often been a writer on many of his films, too.
Biden and Trump were originally scheduled to debate one-on-one Thursday night until the president backed out after contracting the coronavirus. Biden's town hall in Philadelphia for this Thursday was first announced last week, and he will be taking questions from voters in a talk moderated by George Stephanopoulos.
Trump, whose town hall will take place in Miami, rejected the suggested plan of changing the second presidential debate to a virtual meeting before it was canceled.
Before finalizing and announcing the town hall with Trump, NBC officials sought proof that he was not at risk of spreading the virus. Dr. Clifford Lane, a clinical director at the National Institutes of Health, and Dr. Anthony S. Fauci, the nation's top infectious disease expert, both reviewed recent medical data on the president and concluded he was not at risk of infecting NBC staff or Guthrie. In addition, Guthrie will be seated at least 12 feet away from Trump.
Biden and Trump are still scheduled for one final debate next Thursday, Oct. 22. That broadcast is scheduled to be moderated by NBC News correspondent Kristen Welker.