'Apex Legends' Adds Black Lives Matter Screen to Support Protests Honoring George Floyd
Apex Legends is the latest high-profile brand to offer its support for the Black Lives Matter movement in a new message that displays each time players boot the game. The statement started making the rounds early Saturday morning, and it reads as follows.
"There is deep-rooted discrimination that is still unquestionably present towards the Black community, and it is unacceptable. Racism, whether from an individual or institution, should not exist in our society. We stand with all of our Black colleagues and partners, families and friends in the fight against racism and social injustice."
The message arrives a handful of hours after Apex's publishers at Electronic Arts postponed its own EA Play event by one week to raise awareness for demonstrations. Originally planned to air June 11, the festivities will now begin June 18. "With the important conversations taking place and important voices being heard around the world right now, we're moving our time to come together and play," the announcement tweet reads.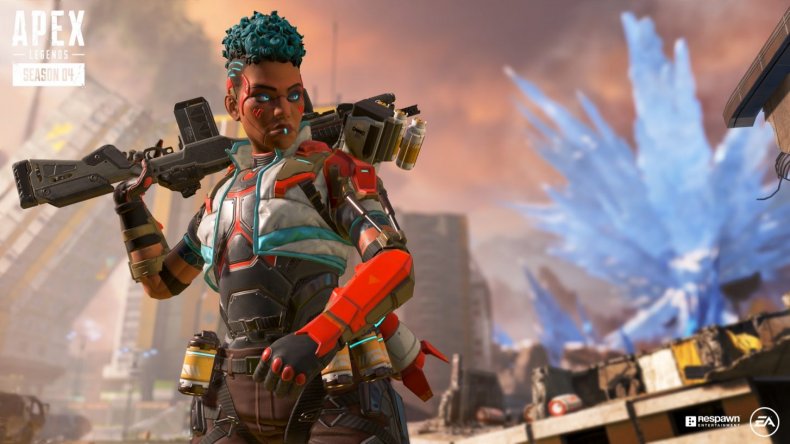 These moves fall in lock step with many large publishers in the games industry that have postponed major events or in-game updates over the past few days. As for in-game Black Lives Matter support, the most high-profile example of that came from Call of Duty: Modern Warfare and Warzone on Friday, which were among the first titles to patch in statements of protest to a game. What we see now in Apex is very similar, but the importance of the message is inarguable nonetheless.
Following the murder of George Floyd on May 25, many games have offered support for the Black Lives Matter movement in showcases of respectful silence. In addition to its in-game message, Call of Duty delayed its upcoming seasons for Call of Duty: Mobile and Modern Warfare. Also in the battle royale space, Fortnite Season 3 and its associated live event will now be happening later than expected. Perhaps most poignantly, NBA 2K20 began selling free clothes in honor of Floyd, and players now roam the virtual streets of the Neighborhood in protest. In other words, gamers and those making them are speaking up loudly in the ongoing fight against racial inequality and police brutality.
Apex Legends is available now on Xbox One, PS4 and PC.
What do you think of the new Black Lives Matter message in Apex Legends? How do you feel about statements of support showing up in your favorite games? Tell us in the comments section!