'Apex Legends' Charm Location - How to Get the Forge Steel Cut Charm for Free
Apex Legends Season 4 launch hype continues to build, with the alleged murder of the game's upcoming Legend, James "Forge" McCormick. While it may be a while, if ever, before this character makes his formal debut, fans can still collect a free Steel Cut weapon charm in his honor. In this guide, we'll explain how to get it and do our best to recap what just happened in the world of Apex.
Is Forge really dead?
The Apex scene was set ablaze Monday morning when Respawn released a new character trailer designed to detail the lore and personality of the supposed Season 4 Legend, Forge. In the short clip, titled "Up Close and Personal," Forge has no qualms about explaining why he feels he's suited to take on his fellow Legends in the World's Edge arena.
That's all well and good, but, around the interview's one-minute mark, a strange reaper-like figure appears behind Forge and stabs him through the chest. Recent leaks tell us this character is named Revenant and that they may in fact, be the next character to be offered as part of the upcoming Battle Pass. But, before fans say goodbye to Forge for what looks like the foreseeable future, they can still collect a cool weapon charm in his memory.
How to get the Forge Steel Cut Weapon Charm
The Steel Cut weapon charm can be found where the "Up Close and Personal" interview took place, in the Cargo Station building of the Sorting Factory, south of the Fuel Depot. Those who need further assistance finding the location can use the map below.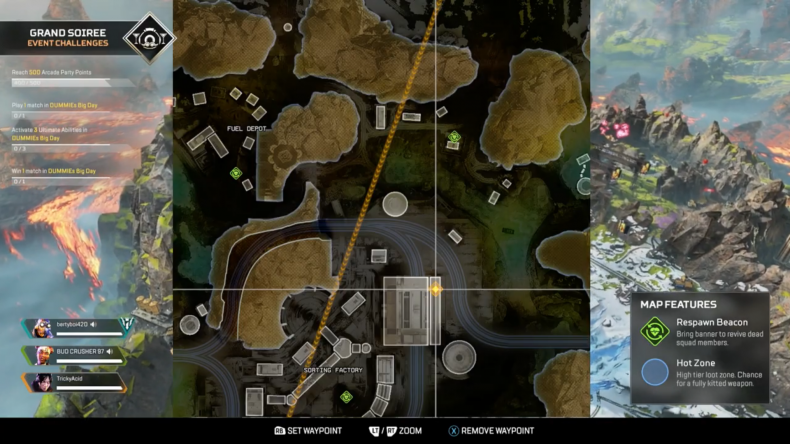 Drop down near this location, and you'll see the Cargo Station entrance.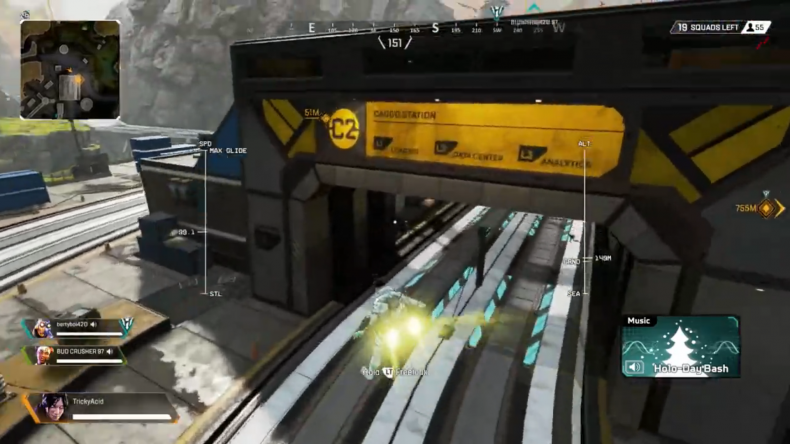 Inside there's a film studio setup, with Forge's orange death box off to the right. Open it up, and the Steel Cut weapon charm is yours.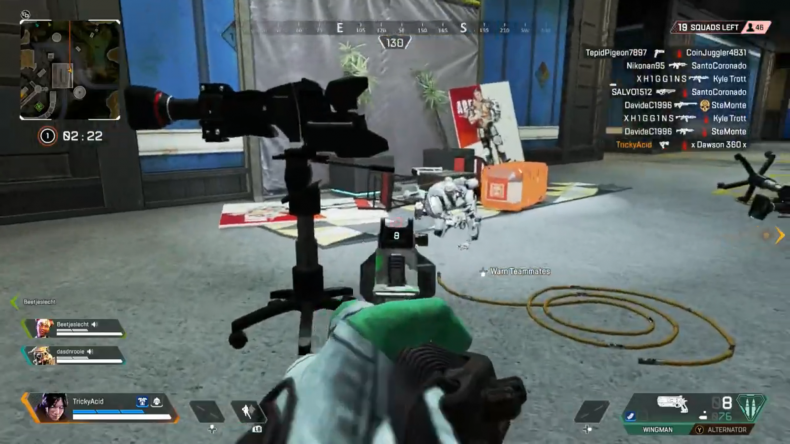 The official description of the charm reads as follows:
"This one-of-a-kind genuine limited-run commemorative facsimile is the perfect way to pay your respects to the fallen favored son of the Outlands, the often imitated but never defeated, except for the one time, Hyper-Fighting Federation Champion Jimmy 'Forge' McCormick. Gone but not forgotten.
"This permanently unlocks the unique Steel Cut weapon charm, yours to keep forever. Thanks for playing! - Respawn."
So, just follow these simple steps and the Steel Cut weapon charm is yours.
Apex Legends is available now on PS4, Xbox One and PC.
What are your thoughts on the death of Forge in Apex Legends? Did you get your free Steel Cut charm? Tell us in the comments section!