'Apex Legends' Crossplay Guide: How to Add & Play Friends on PS4, Xbox & PC
Apex Legends Crossplay Beta has begun as of update 6.1 on Tuesday, so fans may have a few questions about how the highly anticipated feature works. In this guide, we explain how to add friends across PS4, Xbox One and PC. These details arrive courtesy of a recent blog post from Respawn.
How to find friends and squad up
In order to start using crossplay after update 6.1 players shouldn't have to do much of anything, as the feature is enabled by default. Once you get to the lobby screen. Simply select your friends list icon in the bottom-right corner of the screen. Then, press the designated button to "add friend."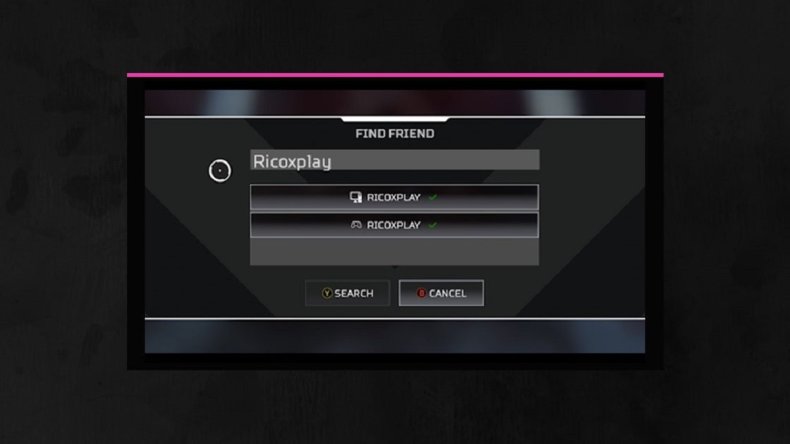 Type your friend's Xbox Live gamertag, PlayStation Network username or Origin ID in the dialog box that appears, and press the button to "search." If your friend is on PC you'll see a little computer icon next to their name. If they're on another console, you'll see a controller icon instead. Once your friend on another platform logs in, a friend request message will appear. Press the designated button to accept the invitation. Now when you go to your friends list, you should see your friend's name with their platform icon beside it.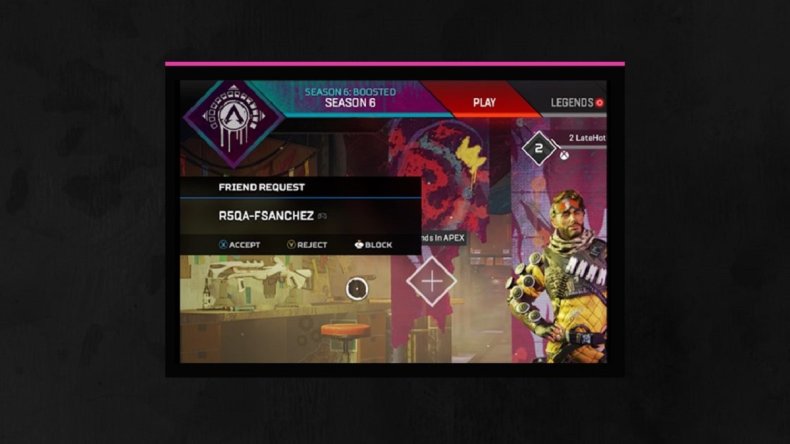 To join a game together, select your friend from your list and press the button to "invite." You'll see a message that says "invite sent." Your friend on the other platform will get a Party Invitation message, which they must press the designated button to accept. After that, you'll be put in the same lobby to play Apex Legends together. Given how complicated crossplay can sometimes be in other games, the system used in Apex Legends couldn't be any easier.
Other questions and tips about crossplay
Here's a recap of some other questions an Apex Legends fan may have once you've figured out howcrossplay works.
You can disable crossplay from the options menu if you want. However, if you do so you'll only be playing with those on your platform who also have crossplay turned off.
PC players will always be matched with other PC players. If you're a console player who wants to squad up with someone on PC, you'll be thrown into the PC lobby pool.
Voice chat works across platforms.
Cross-progression is not yet available and may arrive when Apex Legends releases on Steam. For now, though, your skins won't carry over.
If you're playing with friends on the same platform, the friend invite system will work just as it always has. No changes are made to the old system in this update.
If you block a request it stops current and future requests from that user from appearing. It's possible to unblock users in your friends list screen.
That's all you need to know about how crossplay works in Apex Legends.
Apex Legends is available now on Xbox One, PS4 and PC.
What do you think of Apex Legends crossplay so far? Have you had any trouble adding friends? Tell us in the comments section!