'Apex Legends' Exploit Can Take Servers Down and Respawn Is Working On It
Apex Legends players have endured a myriad of server connection issues since Season 8 launched in early February, and that shortcoming has become substantially worse in recent days. Players have discovered an exploit that causes servers to crash, and the game's developers at Respawn are actively working to fix it. The news was announced via Respawn's official Twitter account Wednesday afternoon.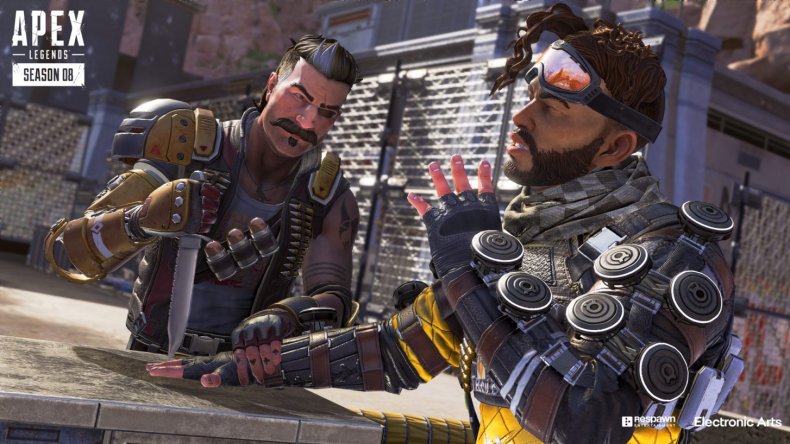 "We are aware of an exploit causing server crashes for Apex Legends players," the tweet reads. The message adds that the development team is "investigating" a solution.
In other words, if you've been having a less-than-optimal server experience in Apex Legends lately, you're not alone. In addition to traditional server issues that would otherwise exist, nefarious opponents have found a way to take lobbies down at will. We're obviously not going to detail the precise process for how the exploit occurs, but we can say it involves the Replicator's interaction with objects around the map. If a solution can't be found in the immediate future, we imagine Respawn might disable the Replicator until a more permanent solution can be established. There are, of course, other ongoing DDoS methods that involve the misuse of IP address sniffers as well, but this particular flaw is much less complex than that.
Even though this glitch may not seem like a major problem in public lobbies, it has much greater implications with regard to Apex Legends' Ranked mode. Apex has a built-in "loss forgiveness" measure that prevents players from losing Rank Points during instances when servers crash. Players generally consider this to be a positive feature when taken at face value, as it ensures one's rank stays in place even when outside factors influence the outcome of a match. However, when the glitch is used repeatedly after kills are accrued, the offending player can essentially "win boost" without any penalty. Because the losses aren't recorded, it allows users of the glitch to easily rise through the ranks without risk. Given this consequence, it's good to see that Respawn is quickly respond to the flaw.
The aforementioned Apex Legends server hack is far from the only problem fans of the popular battle royale are confronting on a regular basis. Respawn is also working to address "error processing game logic" messages, team-filling bugs, voice-chat issues and more. Season 8 definitely seems like one of the least stable Apex seasons the game has experienced, so hopefully these shortcomings are resolved soon.
Apex Legends is available now on PS4, Xbox One, Switch and PC.
Have you been experiencing server issues with Apex Legends? What are your thoughts on Season 8 so far? Tell us in the comments section!