Apex Legends leaks happen on a near-constant basis, but few are more exciting than the ones involving new characters potentially coming to Respawn's popular battle royale.
Pictures and videos provided by trusted insiders like TheNeon_Beast and Biast12 imply that Titanfall protagonist Kuben Blisk could finally be entering the Apex Games. And his leaked abilities suggest he may be taking his trusty mech friends with him.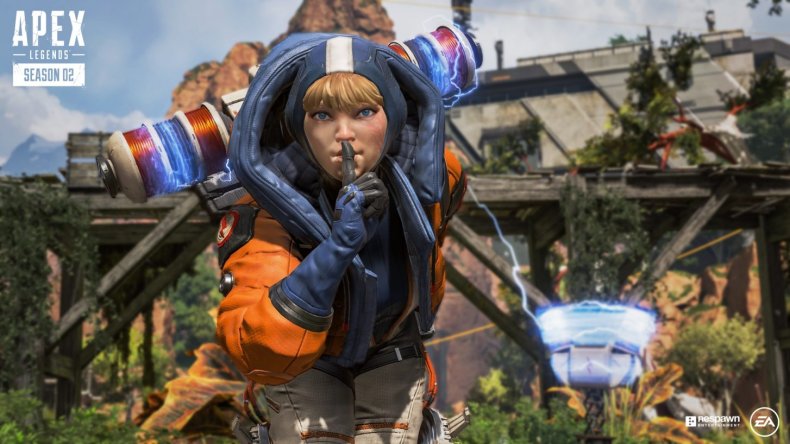 Apex Legends Blisk abilities
While this list of abilities remains unconfirmed, here's what Blisk's kit looks like according to a screenshot believed to be taken from a playtest of the character. Because these concepts are allegedly part of a playtest it's possible they might be altered in the weeks and months ahead, but here's what we know at the time of publication.
Pilot Kit [Passive]: Blisk can hack Survey Beacons using his Data Knife. Blisk can also wall run.
My Ring, My Rules [Tactical]: Blisk creates a damaging zone powered by The Arena's Ring.
Standby for Titanfall [Ultimate]: Blisk summons an auto-Titan to suppress an area.
In terms of dissecting what these presumed playtested abilities could mean for the rest of the game, many of them make sense in the current meta. The My Ring Tactical, for example, seems to fit perfectly alongside the Heat Shield item that was just added in Season 8.
After all, if Respawn intends to introduce a Legend that can make his own rings, it's smart to already have something in place to counter it from the start. And as this video below indicates, it looks like the auto-Titan fires bullets in an AoE fashion when summoned.
Who is Kuben Blisk, and will we see him in Season 9?
Kuben Blisk is a South African protagonist featured in Respawn's Titanfall and Titanfall 2. In the Apex universe, he's established as the original commissioner of the Apex Games, having once fought as a mercenary in similar bloodsports. He's responsible for adding Legends to his list that eventually make their way into the competition.
As for his possible appearance in Season 9, that much remains unclear. This playtest suggests the character might be feature-complete, but it's worth noting that Blisk has been part of datamined files since shortly after Apex launched in 2019.
On an official basis, the only thing that's been suggested about the Season 9 Legend is that they may appeal to a Japanese audience. Speaking to Famitsu earlier this month, Apex Legends Game Director Chad Grenier teased "the Legend in Season 9 I hope will be liked in Japan."
While a South African mercenary doesn't sound like it meshes with Japanese culture very much, the fact that the mercenary can potentially deploy a giant mech certainly does. It seems like a near guarantee that Blisk will come to Apex eventually, but a Season 9 debut isn't certain yet. Those details will become more clear as we inch toward Season 9's projected launch window in May.
Apex Legends is available now on PS4, Xbox One, Switch and PC.
What are your thoughts on these leaked abilities for Blisk? Are Titans finally making their way to Apex? Tell us in the comments section!