'Apex Legends' Leak May Reveal Upcoming Solos & Duos Modes
Apex Legends exploded onto the battle royale scene this week as a unique trios experience. In the hours after launch, however, many fans still came away asking developers for Solos and Duos options to support smaller groups. According to a new leak from ApexUpdate on Twitter, it appears that request may be filled sometime soon.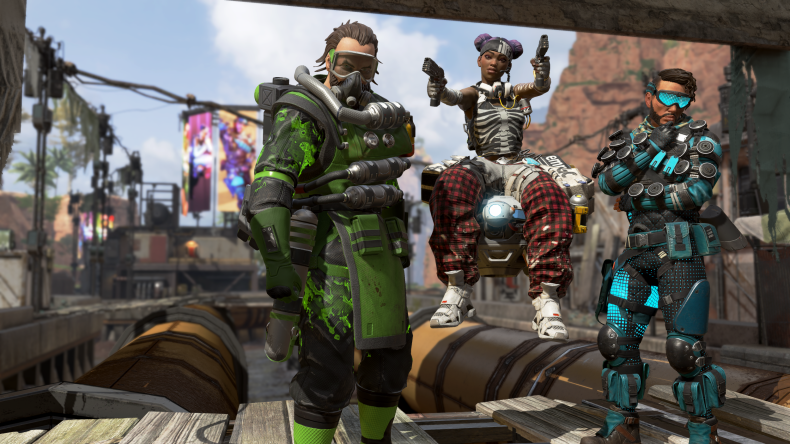 As seen in the tweet below, alleged datamined strings show evidence of hooks for Solo and Two-Man Squad modes. Nothing else can be gleaned from that information, except that both queues feature the existing 60-person player cap. That means 60 individuals or 30 teams of two will collide in these alternate environments.
While this isn't too much a surprise given that the vast majority of popular battle royale games support multiple queues of varying team sizes, this leak should offer relief to those who feel a bit overburdened by being forced to play with a somewhat large group. Not everyone wants to leverage the mechanics of Apex in such a heavy, team-centric manner, but you have to for now if you want to have any chance of making it to the final circle. Secondary or tertiary queues open the game up to support more varied playstyles.
The above info hasn't been verified in any official way, but Apex's developers at Respawn Entertainment have been equally vocal about support for additional queue types. In a tweet Friday morning, the game's official account asked players to retweet if they'd like Solo, Duo and Quad modes added to Apex Legends. To date the post has received well over 1,000 retweets.
As for the leak itself, the source qualifies that "leaking in Apex is still very limited," which could explain the lack of concrete information. If the game continues to grow at the rate it has over the past few days, there's little doubt that more capable datamining tools will eventually be made. Like all leaks this one should be taken with a grain of salt, but, given that Respawn has expressed interest in the idea, more modes are likely coming to Apex Legends whether this evidence is real or not.
Apex Legends is available now on PS4, Xbox One and PC as a free download.
Do you want Solo and Duos queues in Apex Legends? Is this leak believable? Tell us in the comments section!