'Apex Legends' Leaked Revenant & Loba Abilities Revealed Before Season 4
(Update 1/30/2020 1:00 p.m. EST.) Revenant has officially been revealed in this new trailer from the Apex Legends Twitter.
(Update 1/27/2019: 2:30 p.m. EST.)- Our first official look at Revenant has just been revealed in a new teaser video from Outlands TV, the imagined news station in the Apex universe. He certainly looks as scary as we thought he would be.
A massive leak for Apex Legends has been found in the game's code, featuring abilities for unreleased Legends Revenant and Loba. Information and concept art for these characters has been available via datamines for months, but now skillful observers have managed to find a new cache of abilities and changes. YouTuber ILootGames recently posted a video and tweet recapping the juicy details.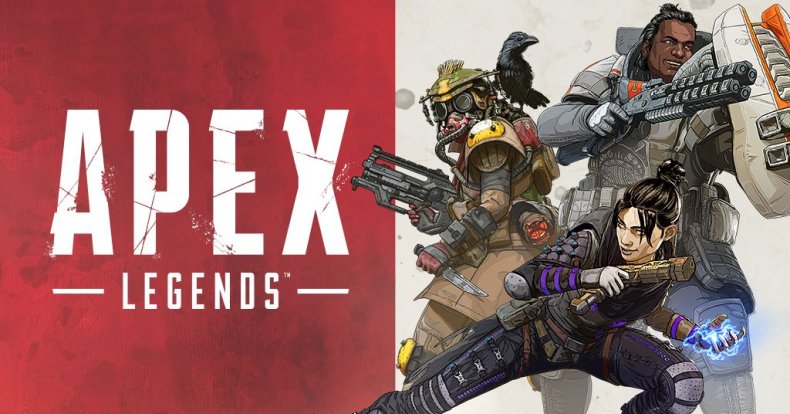 It's unlikely these will be the final abilities given to Revenant or Loba at their presumed Season 4 launch. As ILootGaming mentions several times in his video, abilities like Poison Bomb seem to similar to the kits of other characters, making it unlikely all of these will make the final cut. Still, here are the leaked abilities found in the code.
Apex Legends Revenant Abilities
(Passive) Infiltrator- You crouch, walk faster and can climb walls higher
Mark For Death- Throw a dagger, press again to reveal a target's location for up to 60 seconds. The mark is removed if the target heals back to full.
Silence- Throw a device that disables enemy abilities for 10 seconds. (Voice lines for every Apex character saying that their abilities no longer work have been found in the code, giving some extra credibility to this leak.)
Poison Bomb- Launch a Poison Bomb, damage and slow targets hit.
(Ultimate) Death Recall- Drop a totem that protects anyone who uses it from death. Instead of getting killed or downed, you will return to the totem with 20 health. (According to the leaked voice lines, it seems like you can only be revived a single time and that you cannot use the resurrect in Shadow Form).
Apex Legends Loba Abilities
(Passive) Burglar's Best Friend- Throw a disc and teleport to that location.
(Ultimate) Black Market Boutique- Place a device that can steal all nearby loot.
Both Revenant and Loba seem like versatile heroes for those looking to hunt and disturb enemy players. Loba's teleport could make Wraith irrelevant, since she can teleport a whole team, but we still don't know exactly how her kit will work. These Legends should be fun to play, especially for those that have tracking skills in their blood. Being able to throw a dagger and then chase down an enemy as they bleed to death sounds like a fun gameplay mechanic.
It's unclear when Revenant or Loba will hit Apex Legends servers, but this is a great tease until we know that information. That being said, many fans have their eyes peeled for Season 4. 2020 stands to be an interesting year for the popular battle royale.