'Apex Legends' Leak Suggests Steam Release Soon With 'Portal' GLaDOS Charm
Apex Legends leaks keep coming, as dataminers continue to pore over the latest update files. The most recent discovery is possibly a significant one, as two seperate miners seem to have found a weapon charm of GLaDOS from Valve's popular Portal series. At face value, the inclusion of a Valve IP in an Electronic Arts title is highly suggestive that the popular battle royale might soon be making its way to Valve's behemoth digital storefront.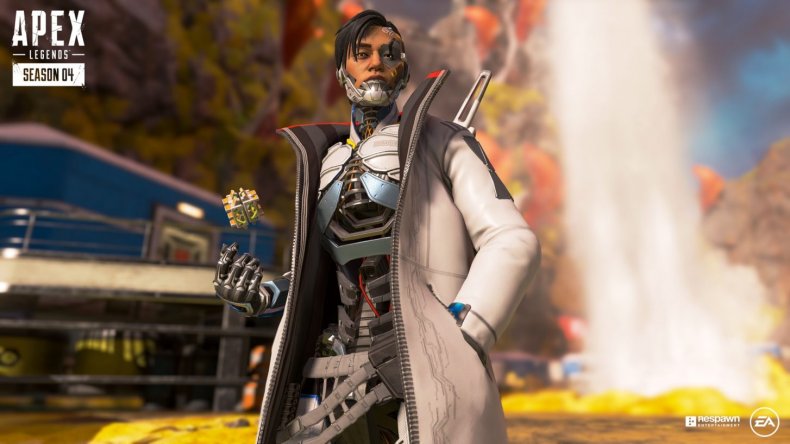 The discovery was made by dataminers Biast12 and Shrugtal on Thursday morning and was promptly posted to Twitter. The file, called "v_charm_valve_potato," is a callback to the middle of the Portal 2 campaign, when your AI companion GLaDOS is hilariously transformed into a potato battery. In contrast to her all-powerful presence earlier in the series, she's relegated to a small attachment on your gun, where she bemoans her unfortunate circumstance for most of your journey. The leaked Apex weapon charm is a near-perfect replica of her potato design.
Unless EA has struck a deal with Valve to include this unrelated Easter egg, the most likely conclusion to be derived from this discovery is that Apex Legends is likely coming to Steam over the next few months. Last October, EA announced that the vast majority of its library would be sold on Steam, despite still needing Origin as a secondary launcher. At that time, Apex Legends was even name-dropped as a title destined for Valve's marketplace.
"The partnership kicks off with Star Wars Jedi: Fallen Order launching on November 15—and available for pre-order today. In the coming months, players on Steam will also be able to play other major titles like The Sims 4 and Unravel Two. Multiplayer games—like Apex Legends, FIFA 20, and Battlefield V—will become available next year, and players on both Origin and Steam will have the ability to play together," the October announcement post reads.
With an Apex Legends Steam release already mostly confirmed by the game's publishers, the existence of this GLaDOS Charm makes sense. When the title launches on Steam over the next few months, the Valve-themed cosmetic seems like an appropriate login reward. Precisely when that reward, and the Apex Legends Steam version, will become available remains unclear. But considering that the files for the Charm exist, we can't imagine the Steam debut is more than a few months away.
While Valve is generally precious about use of its franchises in other series, the company has historically been the most relaxed with regard to Portal. Over the past few years, gamers have been treated to experiences like Bridge Constructor Portal and Portal 2 content in LEGO Dimensions. Of all Valve's properties, Portal content coming to Apex seems most reasonable.
Apex Legends is available now on Xbox One, PS4 and PC.
Will you play Apex Legends on Steam? What do you think of this GLaDOS charm? Tell us in the comments section!