'Apex Legends' Loba/Rosie Leaks: Everything About Her Lore & Abilities
Apex Legends fans were captivated by the reveal of the Season 4 trailer on Thursday, but, now that the dust has finally settled, there are some curious details in the three-minute clip that have caught the attention of eagle-eyed observers. While it's essentially been confirmed that Revenant will be a featured Legend for Season 4, leaks and new lore details might tell us about a possible second Legend or someone set to debut in Season 5. That character is referred to as Rosie, or Loba. Here's everything we know about her.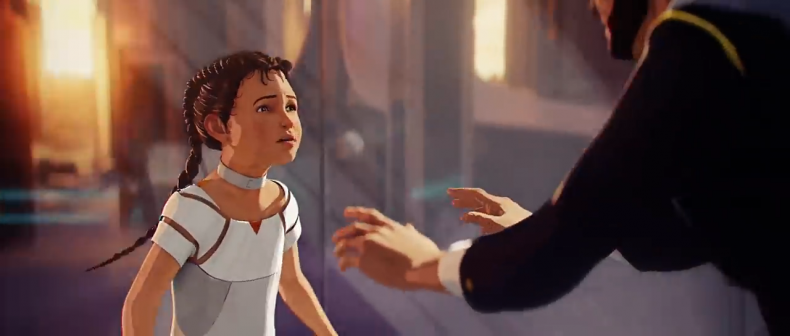 The Lore of Rosie/Loba
While Apex Legends fans had no knowledge of the story behind Rosie/Loba until now, speculation suggests the Season 4 launch trailer is full of it. The clip begins with Revenant in search of a man named Marcos Andrade, a thief who may be responsible for recent break ins at Hammond Robotics. He seems to have chosen a life of crime alongside his wife. Andrade has the following bio attached to his bounty.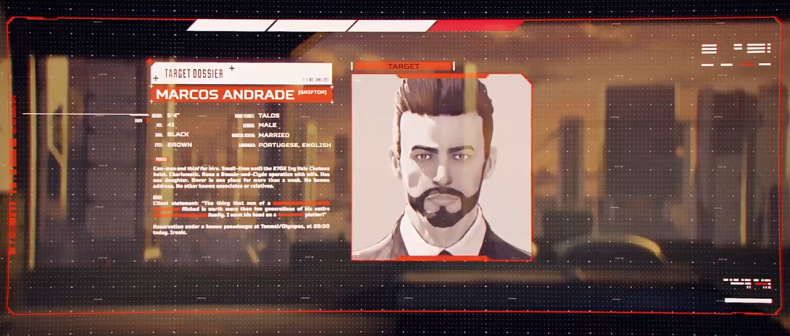 Height: 6'4"
Age: 41
Hair: Black
Eyes: Brown
Home Planet: Talos
Gender: Male
Marital Status: Married
Languages: Portuguese, English
Con-man and thief for hire. Small time until the 2702 Ivy Vale Chateau Heist. Charismatic. Runs a Bonnie-and-Clyde operation with wife. Has one daughter. Never in one place for more than a week. No known address. No other known associates or relatives.
For the purposes of this discussion, there are three details from this lore dump to suggest fans may be getting their first glimpse at Loba. First off, it's mentioned that Andrade has one daughter who's heavily featured in the trailer. Just before Revenant busts through the window to assassinate his target, the doting father makes a toast to his family's crime-ridden future while presenting the girl with a silver wolf. In the man's main language of Portuguese, the word for wolf is, in fact, Loba.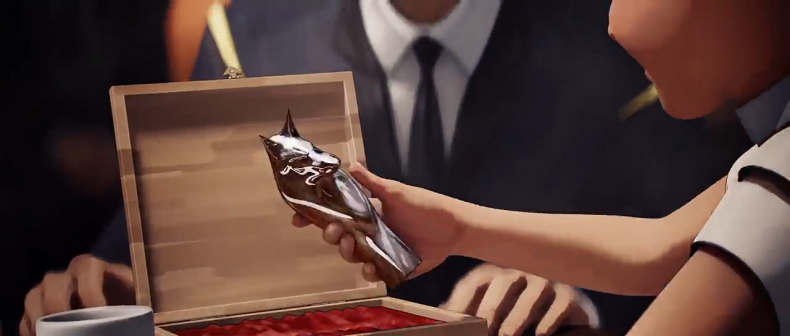 As the trailer carries on, Revenant does his bidding and manages to kill Mr. and Mrs. Andrade just after the father ensures his daughter survives. In the clip's final moments, the grief-stricken girl is seen kneeling in a pool of her father's blood with a vengeful expression on her face. While it may be awhile before fans see the true payoff of this developing narrative, we've witnessed enough hero origin stories to know it's more or less guaranteed this girl will play some role in the future of Apex Legends.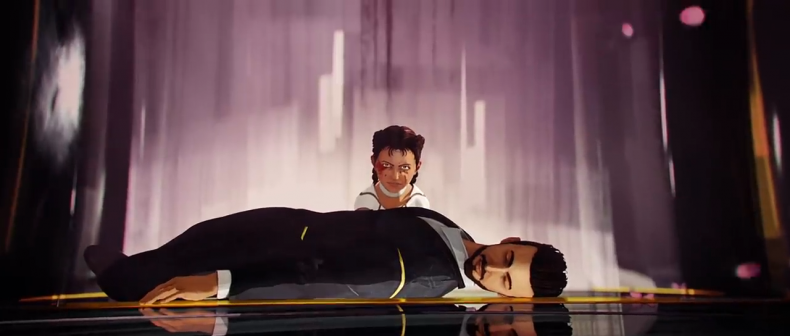 Apex Legends Loba Leaks
This story is all the more certain when considering specific Apex Legends leaks that have existed for nearly a year. Back in February 2019, dataminers uncovered what appeared to be a list of possible Legend names attached to character cards. Amongst a list that also included current Legends like Crypto and Wattson is the name Rosie. Over time, strings related to Rosie have been replaced by Loba.
Given what we now know about Loba's thief-centric past, this list of leaked potential abilities from last August makes a lot of sense. As with all leaks, of course, the implementation of these abilities is not final.
Burglar's Best Friend: Throw a disc and teleport to that location.
Supply for Demand [passive]: Hold [button] to choose a type of loot. Reveal that type of loot in the area around you through walls.
Black Market Boutique: Place a device that can steal all enemy loot.
Eye for Quality [passive]: Loba can see nearby loot through walls and can open up hidden compartments in loot bins.
For more details on how these abilities might actually work, feel free to read our proper Loba abilities rundown. That's all we know about Loba/Rosie for now, but we'll keep this page updated as we learn more.
Apex Legends is available now on PS4, Xbox One and PC. A release date, or release at all, has not been confirmed for Loba at this time.
What are your thoughts on the Apex Legends Season 4 trailer? Will this speculation surrounding Rosie and Loba be correct? Tell us in the comments section!