'Apex Legends' Login Load Screens and Slow Motion Servers Being Investigated
Apex Legends players have been dealing with a few frustrating bugs over the course of this week, and the game's developers at Respawn Entertainment have announced they are investigating the problems. If you're still dealing with infinite loading screens or slow-motion servers, a fix might soon be on the way. The news arrives courtesy of recent updates to the official Apex Tracker Trello page.
Speaking specifically, two Trello cards for hot-button issues within the community have been classified as "investigating." The first of which is titled "players can't log in" and is described as "this can prevent a player from bypassing the title screen." Despite first emerging nearly one week ago, some Apex fans are still unable to hop onto servers. To the layperson, the problem presents as an infinite loading screen. Even though many of the Apex faithful have found workarounds, such as resetting one's router, it's still an intermittent shortcoming that Respawn aims to improve. It remains an ongoing struggle mostly on PC platforms, but it's happened elsewhere too.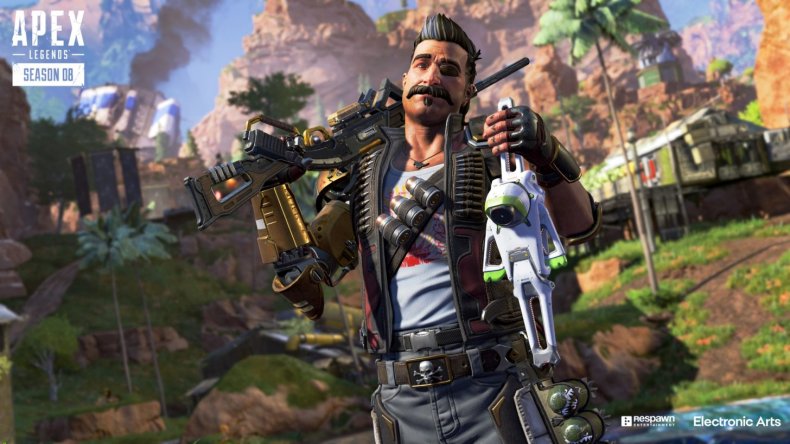 Digging even further into the expanding list of Apex bug reports, another persistent problem that's cropped up since the start of Season 8 is the increased appearance of "slow-motion servers." When this particular glitch happens, an impacted lobby lags to the point where matches are unplayable. In some instances, it feels like the title's locked 60 FPS framerate has been cut in half or possibly even more than that. The issue is typically remedied by switching to another server, but, especially when players find their way to several slow-motion servers in a row, the process can get quite frustrating. Just like the login issues, however, this flaw is currently being looked into.
It's obviously frustrating for many Apex Legends fans to continually confront bugs but Respawn generally has a solid track record when it comes to recognizing small bugs and squashing them. Perhaps most recently, PC players endured frequent crashes following January's Fight Night update. While the issue took well over a week to fully resolve, a patch did eventually come to remedy it. When it comes to slow-motion servers or infinite loading screens, we imagine the resolution will arrive soon as well. At the very least, it's a positive that these two flaws have workarounds that can get you back into the game with only moderate frustration. For those still perturbed by the lack of stability, however, just know that your concerns have been heard.
Apex Legends is available now on PS4, Xbox One and PC.
Are you still seeing infinite loading screens or slow-motion servers in Apex Legends? Have you still managed to enjoy Season 8 so far? Tell us in the comments section!