Apex Legends Season 8 is set to debut February 2, so the game's developers at Respawn Entertainment have finally decided to reveal how Kings Canyon will change alongside the Mayhem Battle Pass. To celebrate the arrival of Fuse, the first Apex map just got a hole blown through it. The details arrive courtesy of a blog post published Tuesday morning.
In the source post, Respawn World Director Eduardo Agostini explains that the main goal with these new map changes is to make Kings Canyon rotations more fun and less bothersome in the northern part of the arena. Developers are hoping to accomplish this by opening up lanes for travel, providing new gameplay mechanics and removing areas that grew too cluttered to be effective. Despite not adding much in the way of actual land mass, the Season 8 version of Kings Canyon should feel bigger because it has more open areas with an increased number of options to travel from point A to B.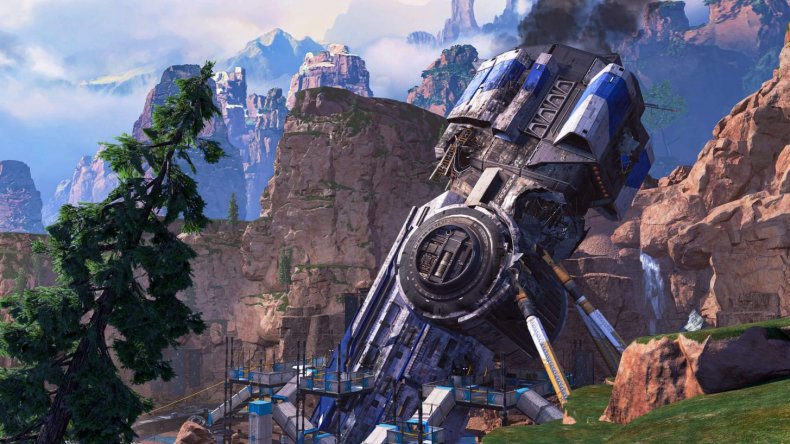 The obvious focal point is the new Crash Site location, which gives players a massive territory to fight over. The ship features ramps and scaffolds, making it easy for all Legends to potentially climb and control. As the ship fell, it also opened up a series of previously unavailable pathways, too. A wall has broken down, which allows you to approach the Crash Site from Artillery. Similarly, the tunnel between Artillery and Containment has several new openings that allow for passage to otherwise inaccessible areas.
But that's just the start of the changes being made to Kings Canyon for Season 8, as Slum Lakes has now become Spotted Lake. Echo Camp outposts surround the area, fostering close-quarters opportunities, while ranged combat scenarios await near the dam that divides the PoI. For the first time ever, you'll be able to work your way here through a high vantage point in the Pit. Crumbled walls make it easier to get to Runoff and Airbase as well.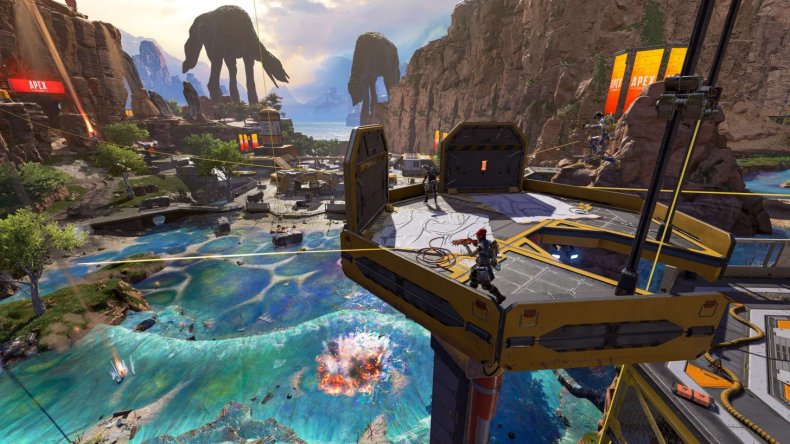 Those who prefer more gameplay-focused adjustments will likely enjoy the new Observation Towers and Explosive Holds. Situated near Echo Camps, the four observation structures allow users to easily reach high ground at a price. Raising the tower makes noise that alerts others to your position, and easy zipline access to the top means stealthy Legends can easily get the drop on you. To offset that advantage, however, Explosive Holds scattered across the map contain high-tier loot for your trio to potentially add to its inventory.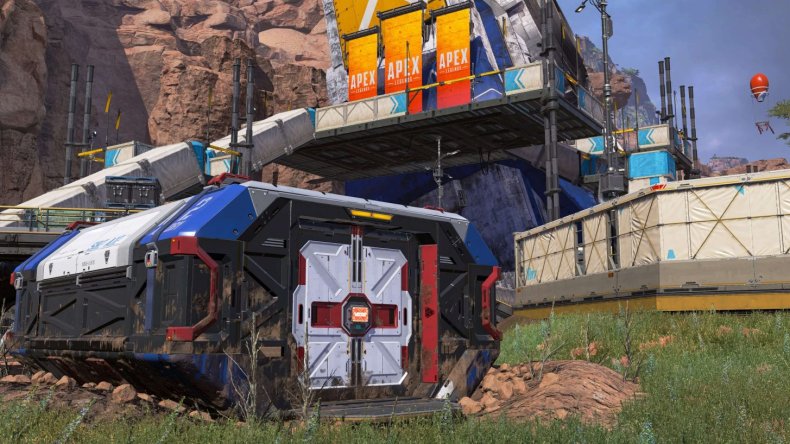 In Season 8, Kings Canyon should feel more vast and accessible than ever before by taking cues from newer maps, like Olympus, that are designed around the concept of fast and fluid rotations. It's obvious that this new iteration of Kings Canyon will likely feel very different from what the Apex faithful are accustomed to, but it sounds like there's enough familiarity outside the north to keep longtime players happy. With so many new outlets to explore to the north, however, firefights will be far more aggressive in the Season 8 version of Kings Canyon.
Apex Legends Season 8 releases February 2.
What do you think of Mayhem Kings Canyon? Will these map changes bring you back to Apex Legends? Tell us in the comments section!